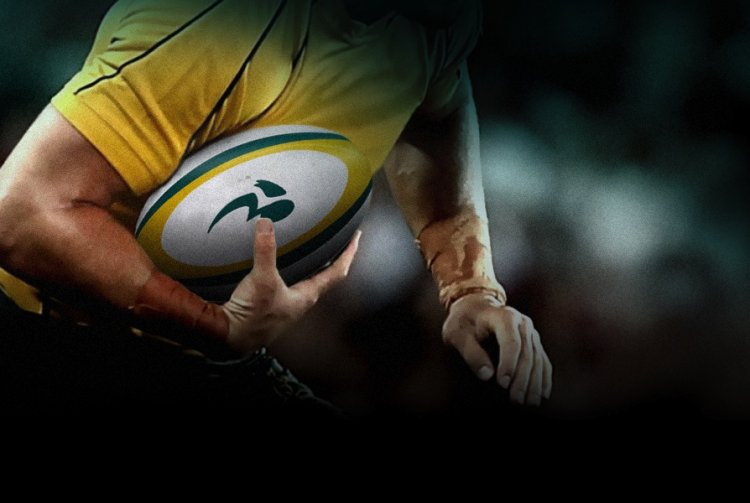 Here's my bash at the player ratings from Australia vs Italy in frozen Canberra on the weekend. Tally with what you saw?

Rating scale & stats at bottom.
15 James O'Connor Looks completely at home already on the international stage. May have been gifted his first two tries, but finished his third brilliantly. Not bad for his first starting cap. 8
14 Lakky Turner – Still managed to take high balls and make half breaks after getting his block knocked off. Looking more than solid 7
13 Stirling Mortlock (c) – In bullocking good form. A trademark bulldozer run for his solo try.  8
12 Berrick Barnes, I sense he deliberately underplayed his hand, holding back a few 50/50 balls. Again though, barely put a foot wrong. 7
11 Drew Mitchell Not as impressive as last week, made a couple of gaffs. Opening a door for AAC or LT? 5
10 Matt Giteau, Only a year ago it would have gone pear shaped with the static ball he received, but on Saturday he simply switched to the new tactician with his excellent kicking. 8 G&GRs Wallaby man of the match
9 Luke Burgess, has copped a bit for the slow service, but most of that came from wayward Italian bodies. Still lively though. 6
8 Richard Brown, we saw this in Europe last year, has a lot less impact against a big pack  4
7 George Smith, a mixed game. Some sublime steals mixed with some dumb penalties and bad options – being the third play maker last week seems to have gone to his head a little  7
6 Dean Mumm, was he actually on the field? Confirming my suspicion he's a lock and not a back-rower 3
5 Nathan Sharpe, Only on re-watching the game did I notice all the hard work he put in. He made a dozen hard fought runs, eight tackles with no misses and hit almost twice as many rucks as any other forward (12). Was also dominant in the air. 8
4 James Horwill, a quieter game from Big Kev, but with a few bright sparks. 6
3 Al Baxter, Did what was required, but a little quieter with the work rate 5

2 Stephen Moore, Yet another strong performance from the hooker, one of the few making yards with the ball 7

1 Benn Robinson, A slightly out of sorts game for Robbo, still played well. 6.
Bench:
Simply didn't make the impact it should have – the Wallabies were kept scoreless in the final 20 minutes. 4
Rating system:
10 – A legendary performance to go down in the history books
9 – Man of the match worthy performance
8 – Outstanding
7 – Good game, great in parts
6 – Solid performance
5 – Average – ho hum
4 – Below par
3 – Had a bad game
2 – Tell your story walking pal
1 – A complete joke.
| Australia | Pos | Tack | Off load | Kicks | Try Assist | Line Brk | Ruck Maul | Mtrs | Runs | Turn Over | Missed Tack |
| --- | --- | --- | --- | --- | --- | --- | --- | --- | --- | --- | --- |
| Benn Robinson | LHP | 8 | 0 | 0 | 0 | 0 | 6 | 11m | 6 | 0 | 2 |
| Stephen Moore | HOOK | 9 | 0 | 0 | 0 | 1 | 4 | 34m | 4 | 0 | 0 |
| Alastair Baxter | THP | 5 | 1 | 0 | 0 | 0 | 4 | 10m | 5 | 0 | 1 |
| James Horwill | LCK1 | 9 | 1 | 0 | 0 | 0 | 1 | 11m | 2 | 0 | 0 |
| Nathan Sharpe | LCK2 | 8 | 0 | 0 | 0 | 0 | 12 | 49m | 12 | 2 | 0 |
| Dean Mumm | BSFL | 2 | 0 | 0 | 0 | 0 | 0 | 0m | 0 | 0 | 4 |
| George Smith | OSFL | 10 | 2 | 0 | 0 | 0 | 7 | 33m | 9 | 3 | 0 |
| Richard Brown | NUM8 | 7 | 1 | 0 | 0 | 0 | 3 | 9m | 4 | 0 | 0 |
| Luke Burgess | HB | 5 | 2 | 1 | 0 | 1 | 6 | 34m | 7 | 2 | 4 |
| Matt Giteau | FIV8 | 5 | 1 | 15 | 1 | 0 | 2 | 37m | 4 | 0 | 5 |
| Drew Mitchell | LWNG | 2 | 0 | 3 | 0 | 0 | 3 | 15m | 3 | 1 | 1 |
| Berrick Barnes | ICEN | 3 | 3 | 6 | 0 | 1 | 2 | 54m | 4 | 0 | 0 |
| Stirling Mortlock | OCEN | 1 | 0 | 1 | 0 | 2 | 3 | 48m | 4 | 1 | 0 |
| Lachlan Turner | RWNG | 1 | 0 | 2 | 1 | 1 | 2 | 51m | 5 | 2 | 0 |
| James O'Connor | FBCK | 3 | 0 | 8 | 0 | 1 | 2 | 43m | 5 | 1 | 1 |
| Tatafu Polota-Nau | RHKR | 2 | 0 | 0 | 0 | 0 | 0 | 8m | 1 | 2 | 1 |
| Ben Alexander | RPRP | 2 | 0 | 0 | 0 | 0 | 0 | 0m | 0 | 0 | 0 |
| Peter Kimlin | RLCK | 4 | 0 | 0 | 0 | 0 | 1 | 7m | 1 | 0 | 2 |
| David Pocock | RFL | 5 | 0 | 0 | 0 | 0 | 1 | 0m | 1 | 0 | 0 |
| Josh Valentine | RHB | 0 | 0 | 0 | 0 | 0 | 0 | 0m | 0 | 0 | 0 |
| Quade Cooper | RBCK | 0 | 0 | 0 | 0 | 0 | 0 | 0m | 0 | 0 | 0 |
| Adam Ashley-Cooper | RES1 | 1 | 1 | 0 | 0 | 0 | 3 | 47m | 4 | 1 | 0 |
| Wallabies | UNKN | 0 | 0 | 0 | 0 | 0 | 0 | 3m | 2 | 1 | 0 |
| | | | | | | | | | | | |
| Italy | Pos | Tack | Off load | Kicks | Try Assist | Line Brk | Ruck Maul | Mtrs | Runs | Turn Over | Missed Tack |
| Salvatore Perugini | LHP | 8 | 0 | 0 | 0 | 0 | 7 | 27m | 7 | 0 | 5 |
| Leonardo Ghiraldini | HOOK | 8 | 0 | 0 | 0 | 0 | 4 | 14m | 5 | 6 | 2 |
| Fabio Staibano | THP | 7 | 0 | 0 | 0 | 0 | 1 | 5m | 1 | 0 | 2 |
| Quintin Geldenhuys | LCK1 | 9 | 0 | 0 | 0 | 0 | 8 | 35m | 9 | 1 | 3 |
| Antonio Del Fava | LCK2 | 10 | 1 | 0 | 0 | 0 | 1 | 11m | 1 | 0 | 2 |
| Alessandro Zanni | BSFL | 11 | 0 | 0 | 0 | 0 | 3 | 12m | 2 | 1 | 3 |
| Mauro Bergamasco | OSFL | 5 | 0 | 1 | 0 | 0 | 5 | 16m | 5 | 0 | 3 |
| Sergio Parisse | NUM8 | 9 | 1 | 0 | 0 | 0 | 8 | 47m | 10 | 3 | 3 |
| Pablo Canavosio | HB | 2 | 0 | 2 | 0 | 1 | 1 | 43m | 3 | 1 | 0 |
| Craig Gower | FIV8 | 7 | 2 | 12 | 0 | 0 | 3 | 31m | 4 | 4 | 1 |
| Alberto Sgarbi | LWNG | 6 | 0 | 1 | 0 | 0 | 4 | 52m | 4 | 2 | 0 |
| Mirco Bergamasco | ICEN | 10 | 0 | 0 | 0 | 0 | 1 | 32m | 3 | 1 | 1 |
| Matteo Pratichetti | OCEN | 1 | 1 | 0 | 0 | 0 | 3 | 20m | 4 | 0 | 2 |
| Kaine Robertson | RWNG | 1 | 0 | 0 | 0 | 1 | 1 | 29m | 2 | 1 | 0 |
| Luke McLean | FBCK | 3 | 0 | 11 | 0 | 0 | 1 | 5m | 1 | 0 | 1 |
| Franco Sbariglini | RHKR | 0 | 0 | 0 | 0 | 0 | 0 | 0m | 0 | 0 | 0 |
| Ignacio Rouyet | RPRP | 1 | 0 | 0 | 0 | 0 | 0 | 0m | 0 | 0 | 0 |
| Marco Bortolami | RLCK | 1 | 0 | 0 | 0 | 0 | 2 | 4m | 2 | 2 | 0 |
| Paul Derbyshire | RFL | 1 | 0 | 0 | 0 | 0 | 0 | 0m | 0 | 0 | 0 |
| Tito Tebaldi | RHB | 2 | 0 | 6 | 0 | 0 | 2 | 12m | 2 | 0 | 2 |
| Kristopher Burton | RBCK | 0 | 0 | 0 | 0 | 0 | 0 | 0m | 0 | 0 | 0 |
| Gonzalo Garcia | RES1 | 0 | 0 | 0 | 0 | 0 | 0 | 0m | 0 | 0 | 0 |
| Italy | UNKN | 0 | 0 | 0 | 0 | 0 | 0 | 19m | 9 | 1 | 0 |