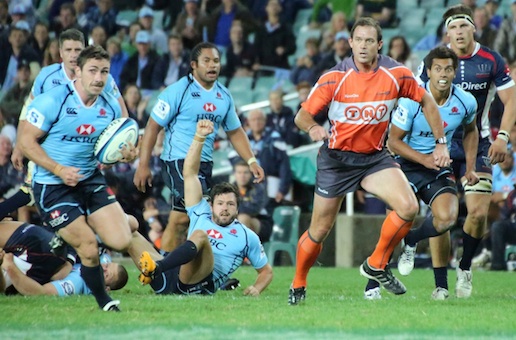 Yes, they've only played two matches (and only two good halves), but I'm obsessed with the offloads that I perceive the 2013 Waratahs have brought into their game.
So, to enable myself to sleep through the night I went to the stats to find some relief.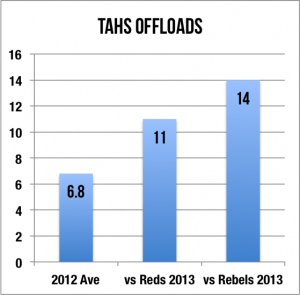 The stats (from our mate RuckinGoodStats.com) tell me this: in 2012, the Tahs averaged 6.8 offloads per match and only made it to double figures in three games. Already in the first two games of 2013, the Tahs have made 10 and 14 offloads in their opening two matches (or according to Rugbystats.com.au* 14 and 16). In comparison, the Reds this year have averaged 8.6 offloads*.
Now offloads on their own aren't going to win matches, but as Scott Allen mentioned on our podcast this week, they could well be an important part of the Waratah strategy, which is to avoid being drawn into a breakdown battle, leaving their destructive ball-running forwards available for action and keeping the game pace high. This in turn cuts down the amount of time defences have to reset, and looks to get some pay out of all those Coogee steps.
Here are a few just from the second half last weekend:
[youtube id="09dW2fqyiC0″ width="600″ height="350″]
What do you reckon — am I dreaming?
If so, don't wake me.
Postscript: This from Iain Payten at the Telegraph.
@MattRowley_ defo deliberate tactic. Cheika said as much post-qld, but it didn't end up getting published. tahs' stats say 19 a game, even

— Iain Payten (@iainpayten) March 5, 2013