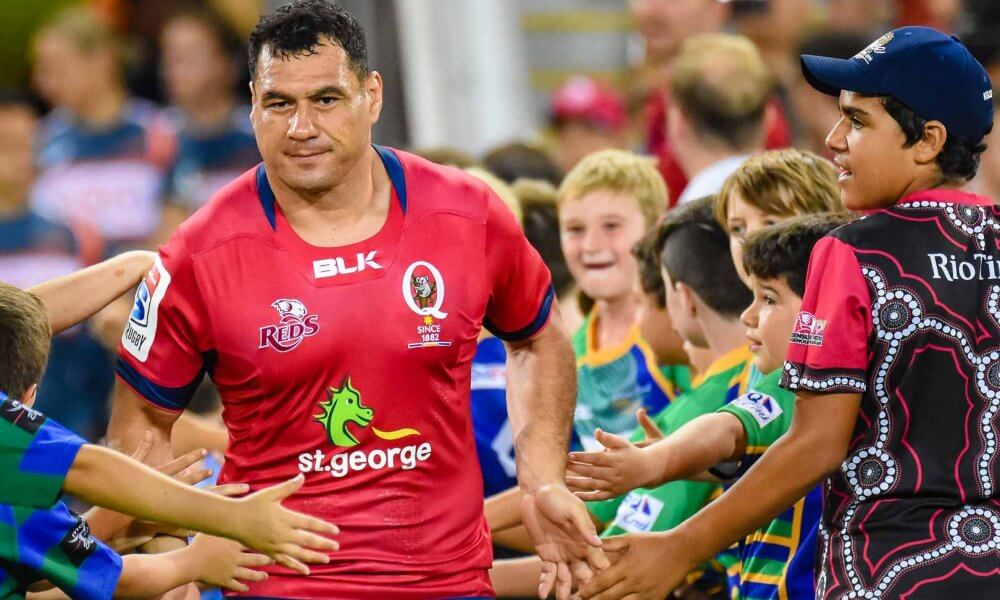 And the journey continues… This week it's the 6&7.
Originally called Wing-Forwards, the guys wearing 6&7 understandably developed a complex and agitated for a name change. Everyone else agreed because Wing-Forward rhymed with nothing. That's why they are now called Flankers.
Flankers are interesting because they are such a contradiction. They will tell you they are indispensable. They will also tell you about the breathtaking spread of skills they are expected to possess. However anytime anyone cops a yellow card, the first person benched is a Flanker and in-terms of demonstrated skill-spread well let's reflect for a moment on the masterful displays of Flankerism by Lote Tuqiri and Kurtley Beale (two exponents of notable acclaim)…
There are two types of Flanker; the Boyish Enthusiast and the Psychotic Foreigner. And neither is particularly good company on the sauce. The Boyish Enthusiast does Pump classes with his girlfriend in the morning before cycling to his Molecular Biology lecture and squeezing in a mini-triathlon before footy training in between gobfulls of protein balls. The Psychotic Foreigner is simply that – a dodgy back-packing, couch-surfing nutcase with a crazed twitch in his eye and who always looks about to glass someone. And no matter where in the world you go, the really scary ones have a slight indeterminate accent from somewhere else which makes you realise they are probably continuously deported from their last club.
Physically, the little Flankers say it's all about technique whilst the big Flankers say it's all in the physicality. And whilst every coach loves a big unit, Flankers who need to be lifted onto barstools are quite common.
In terms of style, NZ and Oz generally play 'open' and 'blind' Flankers. This is not a reflection of sexual preference but is rather a vague, illusionary reference to a mystical ideal called 'running lines' that no one has ever quite defined. Comparatively Sth Africa & England play a sort of Bananas in Pyjamas B1 & B2 approach. They have no pretensions of running lines as everyone simply accepts that the programming of Terminator T1000's is still in its infancy.
A Flankers job is for those terrified of accountability as there is not a single thing they are actually responsible for beyond cheap-shotting opposing Fly-Halves after they passed the ball. Flankers rarely jump in lineouts and they never push in scrums. Some consider Flankers as midfield and cover defensive weapons. But given each Back supposedly covers their opponent, they have plausible deniability when it comes to missing those tackles as well.
However Flankers do apparently possess bottomless depths of set-piece knowledge that they feel compelled to lecture the Props & Locks about and which the Props & Locks visibly just love being lectured about particularly by someone who has such an objective opinion stemming from wilfully taking no part in said set-piece play.
And from a Flankers perspective all this is just great because once selected, no coach will drop them no matter how much of a muppet they are just in case they are one of the Psychotic types. This is why Flankers are generally Accountants, Consultants or middle-management types.
Favourite Drink: Protein Shakes
Politics: Generally a committed happy-clapper or secret IRA member. Not much of a difference really…