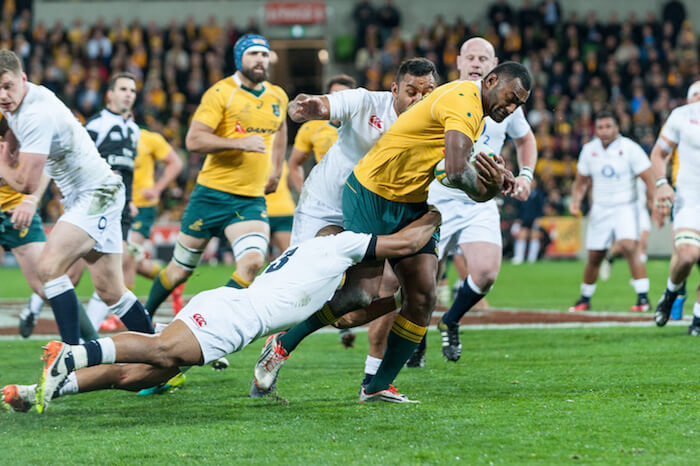 Just gently reminding folk that this is not original work. This is a caboodle of connotation and curlicue cobbled together from over my 5 odd decades of lies, deceit and lucky escapes playing this wonderful game the world over and, oddly enough, listening to the same laughs, gripes and frustrations regardless of the language, accent or geography – from Stuttgart, Constantinople, Glasgow, Limerick or Wagga and many indiscernible places in-between.
It's nothing more than the random thoughts of a never-was (so can't be a 'has-been') mixed in with outright plagiarism of those who clearly know better as we consider the differing types of folk one may find on the (very) average rugby paddock.
I've received a few notes/comments about missed episodes. So for those who missed the previous fun-filled, fact-laden exposes, then refer to:
And so without further ado, it's time to play another round of 'Let's pretend to understand the Fairies.'  'So hands on buzzers… Begin!'
This week it's 2nd Fives, Out-Halves, Inside/Outside Centre… as yet another example of Rugbys ever-present identity crisis. Tonight I contemplate the guys wearing No12 & 13 and whom I'll just call Centres. It's simpler.
Traditionally these guys were called 'Three Quarters'. Biblical research shows this is for 3 reasons: 1. Because they really are only 3/4 of a full Schooner anyway, 2. Because they spend 3/4 of the total game-time yelling at the 10 'If you passed then I was in!' And 3. because they spend 3/4 of their actual possession-time dropping the bloody ball they were just yelling for.
Of the two, No12 is the really interesting one because he has the job that Pigs must deride by virtue of their elevated position in life, but in-fact privately envy (and fancy they can play) but whom the true Fairies obviously despise. See the great gift of No12 is that he gets to run the crash ball. Pigs are secretly quite envious of this because:
 Its directness drastically decreases any probability of fking it up vis a vis some overtly complicated Pythagorean vortex of running angles and passing combinations
 Crash-ball is philosophically quite an easy concept for fellow Pigs to support because you know he isn't passing it and
 You can always play one of your five spare front rowers there.
See if a Pig was forced to pick one Fairy spot he had to play then they would pick 12 hands down. It's as simple as it gets. And given the propensity for all 10's all over the world (including the opposing one) to boot away every decent ball they ever get, then the likelihood of a fill-in 12 who is actually a No3 having to actually accomplish a mid-field tackle on their opponent is mathematically pretty slim.
But it seems every Fairy wearing 12 is busting their bits to get out of 12. They don't even like being called a 12. They want to be a 2nd Five – happily rather being labelled a failed No10 – or they want to be called Centre – like a proper tall, dark & handsome 13 which the vast majority clearly are not given their balding skulls, podgey dad-bods and prevalent Dermatitis.
The reality for Centres is they spend half their time running scissor-moves where one Centre simply runs head-on into their Centre partner before dropping the ball. And the other half of the time they are running a loop where, flushed with shock & over-confidence from actually catching a pass from their 10, they immediately try to pop-pass and run behind their Centre partner to catch another quick return pass, only to find the Centre partner was not there to catch the original pop-pass but was in-fact 20metres away arguing with a spectator or the Hooker.
Pub-chat with Centres tends to be one long episode of 'the one that got away' and 'the 100 tries I could have scored' interspersed with embittered whispers of 'Now if I was the 10…' and mixed with continual reruns of what drift-defence should actually look like using empty schooner glasses and salt & pepper shakers. Occasionally this chat will drift into true seditious territory with 'If I was the bloody coach…' at which point it is usually advisable to discover and voluminate a sudden urge to go to the loo and extricate yourself from fast-approaching treason (and spending the rest of the year carrying water-bottles for the 5th XV).
Avoid, avoid and avoid.
Favourite Drink: Chablis. Not even a real Chardonnay.
Politics: Generally proper Revolutionary Communists masquerading as Greens.