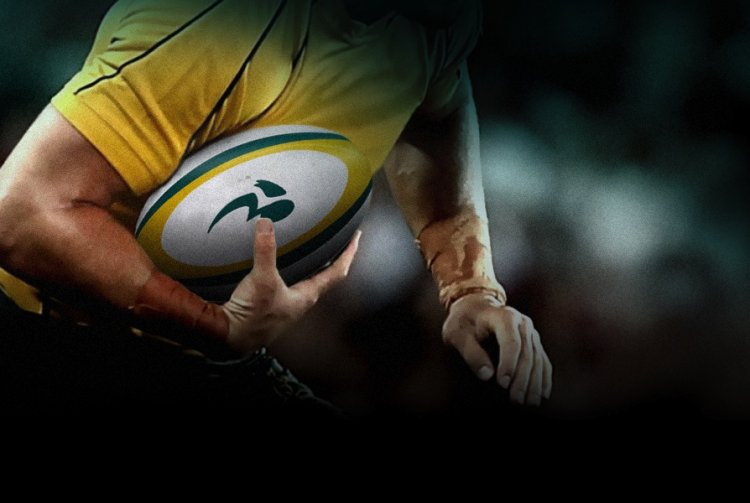 One thing's for certain – there's never dull moment with the Waratahs. Having come second last in 2007, they started 2008 lead-footed, had a farcical coaching crisis mid season where they axed the incumbent before finding a replacement, and then went on to out-score the Crusaders two tries to one in the final which they lost.
I'd put my money that 2009 is going to be another voyage of discovery, with so many balls being in the air. The biggest question mark has to be over the new ringmaster – Chris Hickey. His backers claim he's a born winner, having taken his sides to 11 grand finals and 5 premierships over the last 14 years. His detractors would point out that he last worked in professional rugby back in '97 under McQueen at the Brumbies, and in a global game he's not seen outside of NSW for a long time.
Even if Hickey turns out to be the friggen messiah, it's not going to be plain sailing this year for NSW. The Tahs got to the final last year on two strengths – their defence and their forwards – the engines of any successful team. In both these departments, it's wholesale change in 2009. Defense coach Les Kiss is now teaching the paddies how to tackle and the pack will be missing 4 experienced internationals in the form of Vickerman, Elsom, Lyons and Dunning, with no real replacements.
Forwards
This means that the Tahs are worringly going into the season with a locking pair of Dean Mumm (a five and a half) and the benchwarmer Will Caldwell. Behind them are rookie clubmen. This is a gaping hole in the Tah lineup and the question has to be asked as to why, with the new transfer rules, Hickey hasn't filled it.
Despite the class of Palu and Waugh, with Mumm in at lock the back row balance is thrown off and the transferring in of the waning Fava doesn't fix it. Good news is that the front row is all Wallaby, but again injuries to Dunning and Kepu have rendered prop replacements thin.
No doubt this will provide opportunity to a few youngsters, as it did for a couple of the backs last year, but it's hard to believe such holes in the engine room will get the Tahs back to the final again.
Backs
Morgs "pieman" Turinui made a good point last week when he illustrated the lack of experience both inside and out of Kurtley Beale. Burgess, Carter, Horne and Tahu all have just one year (or less) Super 14 experience. Nevertheless, there's a hell of a lot of exciting ability through that bunch and are all no longer novices – Burgess and Tahu even donning the G&G.
Carter is much maligned. He's in the mould of a Herbert or Gray which is a useful foil to Beale, Tahu and Horne. He also earned the most points of any inside back on Foxsports Fantasy league last year for good reasons. Throw Tuqiri, Turner and Big Ratu into the mix and this is a back-line short on years, but not on variation. Two Dads (Norton-Knight) is solid at the back, but the team still lacks a first rate goal kicker.
Verdict
It's always a dirty word, but this is looking like a "building" year for the Tahs. Which is a pity, for it would have only taken a couple of solid signings in the pack for them to have another crack at the title. As it is, injuries being kind, they will probably just fall short of the semi's. A pity.
Likely squad:
15. S.Norton-Knight
14. L.Turner
13. R.Horne
12. T.Tahu
11. L.Tuquri
10. K.Beale
9. L.Burgess
8. W.Palu
7. P.Waugh
6. Beau Robinson
5. W.Caldwell
4. D.Mumm
3. A.Baxter
2. T.Polotoa-Nau
1. Benn Robinson
16. A.Freier
17. D.Palmer
18. C.Thomson
19. S.Fava
20. B.Sheehan
21. D.Halangahu
22. M.Carraro