Who will be the next Super Rugby team?
Some months ago, I performed a high level analysis on the possible franchise locations as rumoured within the press at the time. Based on the criteria selected and a rough calculation of scores, Japan came out as the preferred franchise, and Singapore, the least preferred location.
Since then, Hong Kong have ruled themselves out of contention and rumours have strengthened about Singapore's bid. Both Singapore and Japan have tendered bids for the team and it is rumoured that a decision is hamstrung and will be heading to arbitration.
"The two standout expressions of interest that were most attractive to the SANZAR Unions were received from Japan and Singapore. Each bid has the support of the respective national unions and includes other interested parties who will provide commercial and business support." said SANZAR Chief Executive Greg Peters.
Before looking at the contenders though, it was worth noting not only the fact that Hong Kong pulled out of bidding but also the comments made by the HK based Asian RFU President, Trevor Gregory:
"Can you imagine a union having any liability for a five year contract that could have a US$100 million (59.25 million British pounds) price tag on it? That would bankrupt any union, I'm stepping down as chairman of Hong Kong in a couple of months, I wouldn't think that the new board have an appetite to risk the hard-earned money that has taken us 60 years to accumulate on a long shot, which is clearly what it is for us right now."
And so you have it. Hong Kong gone and the Asian RFU President suggesting that Asian participation would be a mistake. It's certainly compelling when the President comes out with such strong words, I'm sure it hurt him to make those comments as a Rugby lover, but as a judicious leader, you can't fault that sort of thinking.
And what of Japan? Well, Gregory was also pretty definitive when summing up the Japanese 'Top League' and what a Super team would mean, saying
"And for them, that (Top League) is sacrosanct, they are not going to disrupt their league because that is the jewel in their crown of their domestic rugby,"
He also pointed out the economic demands being placed on Japan as they prepare for the 2019 rugby World Cup as a potential reason not to pursue Super expansion.
So what are you supposed to make of the fact that the Asian RFU President has come out and slated the expansion ideas and yet both Japan and Singapore have submitted bids?
Not much, I suppose. Then again, have the NSWRU and QRU ever really listened to the ARU?
So, with very little information available about the respective bids other than saying the bidding process was graded based on infrastructure, rugby readiness and geographic location, it is time to review the two countries and the respective scenarios.
What to make of the bidders?
1. Singapore – seemingly backed by South Africa
Based on previous analysis where Singapore ranked lowest, it would seem that Singapore would be a mistake. As the analysis stated, Singapore has a tiny population (and therefore TV viewers) and rugby playing population as well as very little history attracting large rugby events and garnering local support.
Since that report, the Singaporeans have hosted the inaugural Worldclub10s with apparently over 20,000 attending over the weekend, though it's hard to believe this is possible looking at some of the footage. It seemed to be abysmally attended. That's not to say that it can't improve, and it couldn't grow to be something like one of the IRB 7s tournaments, but it isn't a great first showing for a nation that is purportedly aiming to host its own Super team – which would host up to 7-8 home matches per season.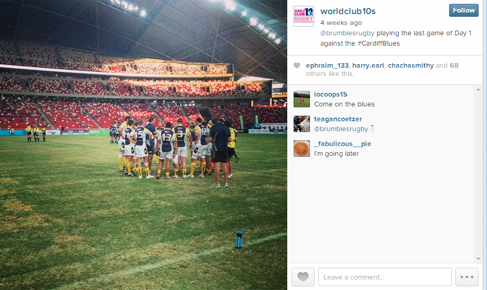 The biggest argument for Singapore seems to be coming from South Africa, who will host the team in their second pool. Their hopes centres on Singapore's logistical presence, a mere 11 hour direct flight from Africa and a simple stopover en route to Australia. It does makes logistical sense, particularly when Japan compounds to be over 20 hours of travel.
Australian teams certainly couldn't complain from a logistical perspective, in fact, the Force might even prefer the commute to the Eastern states. BUT, it's not all about logistics now is it – perhaps a fact lost to our South African friends.
Hats off to the Singaporean's who seem to have their governing body onboard (remember Gregory's comments) as well as financial backers that may come from either or both of corporate or government backers. In addition, they've got a brand new stadium, a new 10s competition and it's been suggested that Pacific Islanders would be targeted and Tana Umaga could be the inaugural coach.
Their pitch must have been convincing and it seems it's based on the 'Asian Pacific' aspect, which includes a strong Pacific Islands theme. And, yes, well, there is no shortage of money in Singapore and players could expect to pay a maximum 15% in tax.
On the field, it could be a unique, 'Barbarian' type team with expats lured to the lucrative low tax brackets and expat lifestyle coupled with a closeness to the Pacific Islands. Plus, it could be a be nice Superannuation destination than for no longer aiming to stake a claim for their national teams. It'd also be interesting to see how many South Africans (still eligible for the Boks) might use the tax haven to make a tidy living (converted to the paltry Rand) and still play against their compatriots.
As for the Australians and Kiwi representatives and aspirants, who remain bound to their local competitions, Singapore would only be an alternate to Japan or France for 'a nice little earner'.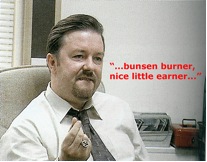 There are probably a few other benefits that could work if designed properly. Singapore could be the place where players like Dan Carter or Nick Cummins could head for their 'Bunsen burner'. Secondly, it could be the place players head for a change of scenery otherwise known as a 'player sabbaticals' but maintain a Super rugby presence. Thirdly, it could act as another entry point into a professional rugby career for aspirants that currently use Europe as that avenue back into Super Rugby. In the latter case, nations could benefit greatly where they could convince the unearthed talent to return home for national selections.
So there are potential benefits for all SANZAR nations, but it'd be bold by either the ARU or NZRU to support such a move. It seems the South Africans, with currently relaxed selection policies, comparatively lower incomes and less travel time may have the most to gain, and might find the lure of Singapore most appealing.
But, are these the reasons to vote it up? Surely not. It's a risky venture and one with a perfect case study. The Singaporean Slingers played in the Australian Basketball league, the NBL between 2009-10 and were coached by very successful, Bob Turner. But it failed, and Turner thought he knew why when he said
"the Singaporeans who loved basketball still wanted to see their own and that was very difficult given the quality of the game that Singaporeans could play at that level, so it was almost like we were renting the Singapore name, rather than being Singapore"
Sound familiar? Given the current Singaporean national team is ranked over 50th in the world, the playing standard isn't there to bring local talent through. Sure, it takes time – as the Force are now proving – but is the gulf too large?
Japan – seemingly backed by Australia
The other bidder, Japan is probably stronger in almost all categories other than geography, where its marginal all but South Africa. There is the chance to build TV revenues and build the game in a genuine Rugby nation (which has just broken into the top 10 for the first time), as well as lure of sponsors gaining access to the Japanese market. You would expect a Japanese team to be makeup of largely Japanese players with a handful of good expats. This would probably have the effect of boosting the International standard of Japan.
Australia has been strongly in the Japanese corner, allowing a quota of Japanese player to play in Australian teams and making murmurs in the media about Japan's importance. Plus, there's a guy called Eddie Jones who currently coaches their national team and he's been very vocal, saying
"Singapore has no rugby history at all. They would just be coming and plonking a team of Pacific Islanders there. It can't be the right choice. That's just crazy.. Japan's 10th in the world, has the fourth biggest rugby playing population, the world's third biggest economy."
That kind of makes sense, doesn't it? And on South Africa's argument, Jones was ardent
"Just because it's 11 hours from South Africa" he said "You have to take rugby to growth centres, not artificial places"
Japan has a population of 127m and a strong history of success in professional sports including the existing Top League and J-League (Soccer). It's certainly possible that Japan doesn't need Super Rugby to continue to be successful, but you'd have to see this as the next step in their rugby transformation. The national team has made vast improvements in recent years and the country will host the 2019 RWC. Oh, and Singapore has money, but Japan has more. The current competition is backed by multinational corporations such as Canon, Toshiba, Suntory, Panasonic, IBM, Ricoh, Honda, oh, and I almost forgot, this car manufacturer called Toyota.
And the winner?
You would think that Japan should win out and that the South Africans are holding on to the feint hope that they can reduce their travel times, and perhaps for the altruistic (read unlikely) purpose of assisting the Islanders develop in the region. Australia seems pinned to Japan for the larger slice of TV revenues, Australasian growth and probably a generally more risk averse move. New Zealand seem to have a foot in each camp which is why it's likely heading to arbitration.
From a SANZAR perspective, the argument for Japanese TV exposure (which Singapore surely cannot offer), growth opportunities, rugby readiness and existing infrastructure may end up tipping the pendulum towards Japan. Any of the benefits from Singapore's case seem to based on a loose business case and the whimsical South Africans that seem to be, as usual, looking after only their interests. Who knows what the Singaporean syndicate have up their sleeves.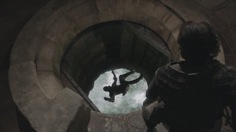 But, perhaps it should be a trial by combat – in the Red corner, the mighty Singapore, who recently defeated 'powerhouses' Chinese Taipei and Kazakhstan and in the White corner, Japan, who recently defeaed Wales and Italy….
Japan, stand aloft as Singapore disappear from the Moon door