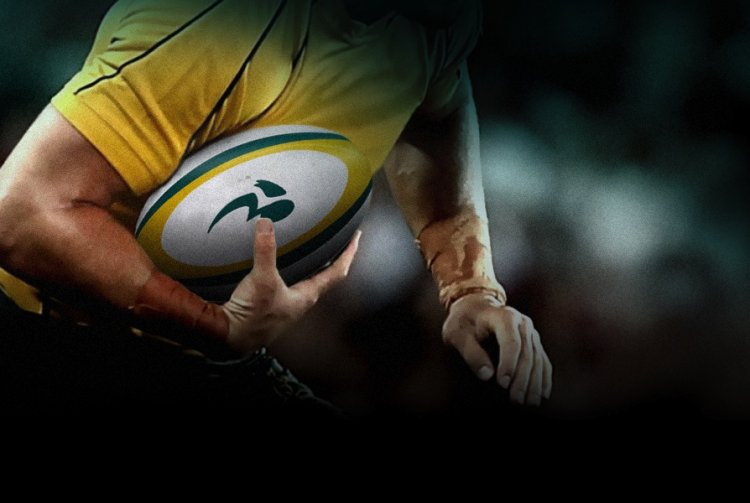 UPDATE: Due to the flooding Reds training was called off yesterday and Reg's house is also being effected by the flooding. Our thoughts are with Reg, his family and everyone affected by what's happening in Queensland
Ewen McKenzie is poised to pull of perhaps the biggest gamble in Rugby history by agreeing to terms with unheralded utility player Reg Roberts.  McKenzie, who managed to turn the struggling Queensland Reds into final contenders in 2010, is an astute recruiter so Roberts will be one to watch.
The 2010 Reds squad was a young one with some critics suggesting the inexperience of the team cost them a finals spot. It therefore seems little coincidence that McKenzie has focused the off-season on enticing experienced players such as Radike Samo, Guy Shepherdson and Adam Wallace-Harrison to the professional set up. Roberts, 37, will also raise the average age of the squad.
Mystery still surrounds Roberts's involvement in the upcoming Super Rugby season, however he will meet his new teammates at his first team meeting this Tuesday before being involved in the subsequent training session.
"I'm excited about the opportunity, that's for sure," said Roberts. "I'm looking forward to testing myself against some elite athletes and there are some real athletes in that Reds squad!"
Roberts is back in the game having returned from a dislocated shoulder suffered in a club match against GPS in Brisbane.
"Yeah, my shoulder's feeling pretty strong but I haven't really tested it in contact since the injury" said Roberts.
"It's been a while I guess, but as it happened in a Golden Oldies match about two years ago, I'd like to think it should be right now".
With an intriguing rugby history, including time playing for clubs as diverse as GPS in Brisbane, Gordon in Sydney, Kawana on the Sunshine Coast and Battleship in Mobile, Alabama, Roberts ranks up with veteran lock Van Humphries with regards to the number of clubs they've played for.
"Yeah, sure I've been around, but I've gone where the opportunities have taken me and I like to think the different perspectives and techniques used in the various teams will put me in a good position for this season" Roberts said.
"I guess some people will question whether I've got what it takes to make it at the elite level, but I've played with and against some of World Rugby's best players. Players like Brendan Cannon and Pat Howard. Plus I'm used to high level coaching having been mentored by former Wallaby captain David Codey and All Black legend Grant Batty."
When these identities were quizzed about their experiences with Roberts, the story just gets increasingly curious.
"Reg? Yeah, I know him. More through friends of a friend type thing" explained former ARU High Performance Manager Pat Howard.
"He said he played against me? I dunno. Maybe. I can tell you this, if he did we weren't exactly changing our game plan around him".
Veteran Wallaby hooker, Brendan Cannon, was equally cagey.
"Yep, Reggie. Good man, went to school with my wife."
Codey and Batty were unable to provide any further clarification as to Roberts's abilities. "Oh look that team we coached had some very good players. Christiaan Knaap played for the Reds, as did Michael Flanagan. John Moss played for the Australian Sevens team. Reg though? I can't say I can really remember him" offered Codey.
"Don't ask me. I just coached the backs" was all Batty would add.
So to truly determine what McKenzie's plans are, and to see what exactly Roberts will bring to the table we must wait until Tuesday's training session on the Gold Coast.
You can be sure that there will be a full report on Green and Gold Rugby with the complete scoop in the following days.