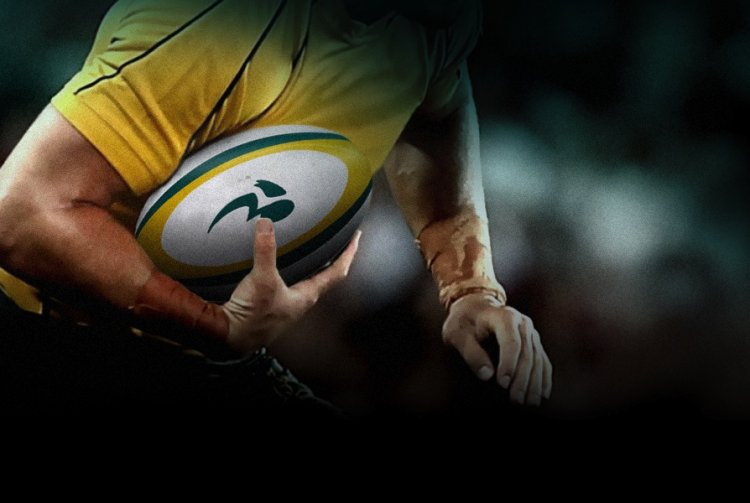 Thursday
What is it about props and their fucking pay packets? I just finish cleaning up the steaming Baxter turd with some A-grade bullshit – "50% of one third of forwards, of which 4 have at one time been front rowers, are being paid more than the other half of lower paid backs" – when the drop-goal-king stops eating for long enough to start it all over again!
Now they want me to show them everyone's bloody salaries! As fucking if. They'll see my sagging date first. Better get those photos of Dempsey in Thailand brushed off again.
Friday
Dempsey dealt with before 10.30 – didn't even have to get his "holiday snaps" out of the envelope. He was gone without finishing his coffee, which was a pity because I'd pissed in it.
Nice chardonnay over lunch with one of Murdoch's sprogs. You wait you Saffa pricks.
Alle-fucking-lluia the Tahs despatch the useless frigging Cheetahs in their normal style. Nodded off briefly.
Saturday
So I sit through about 10 hours of touch fucking rugby calling itself Super 14 (at least in soccer it was only one game every 6 months), and the upshot is the Reds have managed to injure every single player of value in their entire fucking squad. Genius.
Texted Mooney: "dumb cunt". Motivation is important in these harsh economic times.

Sunday
As if yesterday wasn't bad enough, overnight I hear that the Heineken friggen cup has put on another belter and that Rocky fucking Elsom has played another blinder in front of 82,000 Euro laden paddies. I've had 6 texts from the shrewd bastard already, each one with an increasing salary figure. That cock-sucking lawyer who screwed Elsoms Tah contract can forget seeing his kid ever again.
Monday
SANZ-fucking-ZAR.
Yet another Saffa in my office this morning going apo-bloody-plectic over my little chat with the press last week. He can kiss my talcumed nads – which he pretty much did as I dipped my cock in his water while he was out making a call.  Nuci's face was a cracker when I did it!
Tuesday
I wish everyone would stop listening to me about how much money there is to be fleeced out of Japan. Don't they know there's a sporting recession on! I'd advised putting McMeniman down years ago, but Iaone going is not fucking OK. May have to have a word with the Japs about his 'immigration status'.
Wednesday
Sometimes you've got to sit back and smell the roses. Had a look down my "Who's left to fuck-off in world rugby" list, and I'm happy to say that with the Kiwis and RWC'03, Northerners with the ELVs and now Saffas and Super-whatever, I've about got the full house.
So I fully welcome the chance to fuck over League and GAFL given half a chance, which the jokers willingly give me at these Tattersalls junkets. Managed to not just piss on, but hose down every idea any of those skinny yobbos could scratch together, all washed down with a particularly fine shiraz. Passed on a message from SBW to Gallop that involved just my middle finger and crying like a baby. Life is fucking sweet.