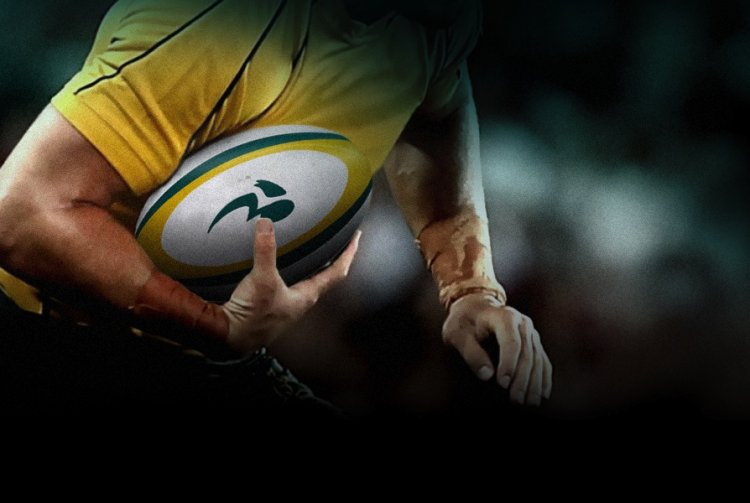 Monday
What a bloody weekend! Losing was bad enough, but having that chrome domed kiwi laughing about me making him look good fairly gave me the shits. Don't know what he meant about coming to work in Sydney either.
Bloody press still wanging on. These boys really don't know what it takes to win in Super 14.
Training was good again but. Great game of cricket to kick-off. Phil caned it round the park for an hour or so. Then we did a bit of light set piece practice – Foles is pretty keen on that. It's all gonna come good soon, we just gotta click.
Tuesday
After another l'Estrange voice-mail, I had an idea on how we could jazz things up a bit. It was this "10 man rugby" game-plan I heard Kafe talking about on the box. Apparently it's big in Europe. I told Phil and Foles about it and, but they seemed pretty non-plussed. Foles just said "but there are only 8 forwards". How do you answer that?
Anyway, all this stuff bloody Louden is going on about – "3 kick strategies" my ass. We do a shit load more than that!

Wednesday
You ripper – Phil's staying until whenever he wants! Which I guess is a bit like his batting in the cricket sessions – he's on 178. I said maybe it wasn't fair, but Foles pointed out it he'd been dropped more than 30 times by the backs in the outfield. I'm sure they'll click soon.
More good set piece today. I spiced it up with a few box kicks from Burgo though, can't be one-dimensional and do well in Super 14.
Thursday
The news seems to be out about little Drew coming over next year. Got a phone call this morning from a pissed up Link McKenzie in bloody Paris. While laughing his arse off he asked me about why we'd buy another international outside back when our inside backs have on average half a season of Super 14 game time between them.
I told him about Scott's plan to play Kurtley at inside centre in South Africa. I think the bugger inhaled a chop bone at that point because he had to hang up.
Good training again. Got the backs out of the opposed scrums today and into cleaning out rucks over Tom Carter. I'm keen that our passing game come good soon.
Friday

We're on the plane to South Africa tonight, so it was just  few quick scrums and lineouts this morning after a bit of tip and run. Phil's still going, even with the one-hand-one-bounce rule being on since Tuesday.
Lote and Lachie came to see me today. They asked me about "the backline plan". I took 'em through it and I think they must have been a bit overawed because Lote just sat there shaking his head, Lachie with his mouth open, catching flies.
We're gonna fire soon, I can feel it.
Saturday
Now even the bloody Reds are making us look bad! They were passing it around heaps, as were the Force. It must be something about the oval ground that makes them look like they move forward when they do that.
I wonder if that Quade Cooper kid might be interested in coming down here?