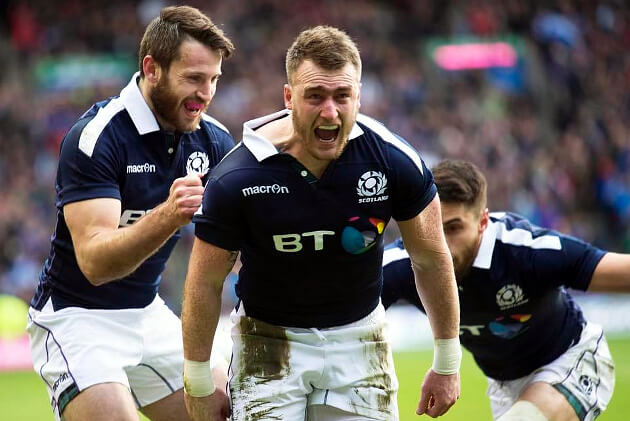 Good morning, G&GRs, and welcome back to the official Monday News for 2023! *Insert loud cheers, whoops and huzzahs* Yes, yes, I'm delighted to be back to normal operations, especially as we now have some rugby to chew the fat over. Along with the Six Nations I'll post what I can find out about the trial matches, some classy "Money Bill Williams" moments from European Champs, a link to Eddie Jones' podcast and some links to how the referees are officiating the game in the Six Nations, which is how I expect The Rugby Championship and Bill23 to be refereed. At the end of the 6N, I'll predict a World Cup referees squad. Finally, congratulations to Australia's Amber McLachlan who has been appointed to the opening Tiktok Women's Six Nations game between Wales and Ireland at Cardiff Arms Park on 25 March – go well, Amber! The full list of appointments can be found here.
SOAP DODGERS v JOCKS (ENGLAND v SCOTLAND)
From the Guardian's Robert Kitson:
New England head coach, same old story. For the fifth time in six years the Calcutta Cup is in Scotland's possession and another season of Six Nations toil could now await their deflated rivals. Not since 1972 have Scotland beaten the auld enemy three years on the trot and it's Gregor Townsend rather than Steve Borthwick who can now look ahead most eagerly to the rest of the championship.
Borthwick and his players seemed to have victory well within their grasp when they led 23-19 with just 15 minutes left of a fluctuating contest. Instead, there was to be a tartan twist as South Africa Scotland's flying Duhan van der Merwe finished off a flowing counterattack in the left corner with six minutes remaining. Once upon a time the Scots hated playing at Twickenham; these days it is one of their favourite venues.
All in all, an excellent feeling to have tipped the Jocks to knock over their southern competitors. Nothing better than the English losing (except maybe winning the fuqing Bled, but, until that day!). Kudos to vd Merwe for this peach of a try as well. Might have only been one of about three times the ball was fuqing run back, but hey ho!
TAFFS v LEPRECHAUNS (WALES v IRELAND)
From the Guardian's Michael Aylwin:
It seems Wales may require more than the return of Gats to solve their problems. The Warren Gatland era 2.0 began in disappointing fashion, beaten comprehensively in Wales's famously passionate arena by a swaggeringly confident Ireland team, who open their campaign with a bonus point win.
With Gatland back in charge and some of his finest warriors of yore out on the field, there were even thoughts, dreams maybe, of the underdogs snarling enough in their lair to put one over the visitors, looking all sleek and shiny up there at the top of the world rankings. The closed roof of the kennel was full to bursting beforehand with the songs of its faithful.
But, that sheen of the Irish looks to run ever more deeply than the surface. They were in a different class. If anything, they will wonder why they won by only the 24 points, given they were up by the same amount by half-time.
While this may be the era of the comeback there was to be no such drama here. Wales responded to the flatness of their first half with a bit more bite at the start of the second, Liam Williams, one of their better players, scoring a fine try to pull the score back to 27-10 a few minutes after the break. Which is all well and good, but when you're already three tries down it means only so much. Ireland comfortably saw out the rest of the match – and scored a fourth try to claim that bonus point with ease, as if it had occurred they probably should.
Well, looks like the problem wasn't the coach after all… #whoopsie
WESTERN ORIENTAL GENTLEMEN (WOGs) v FROGS
Italy was so close to their first win over France in the Six Nations since 2013, which made it even more painful to watch France's muted celebrations from their win. It is heartbreak for Italy who were ahead for a portion of that game, but they can take huge heart from it. In the 2022 tournament France came out 37-10 winners and this year the French were fighting for their lives to keep their five point lead. Italy don't come out of this empty handed either, they have a losing bonus point and are above England in the table on points difference; they are fourth after round one. Italy never gave in and if they played as well as they did today, they will cause England problems. They came so, so close but just need that cutting edge when they really need it to get themselves over the line against the best teams in the world. They have shown incredible heart and skill and with a bit more pragmatism they will beat somebody in this Six Nations. They might get a couple of wins if they play like that. They'll learn from this and go to Twickenham a better team. A huge performance from Italy who just miss out on history.
Fun Facts: This is only the third time in Six Nations history where there have been three away wins in a round. Wales lost at the Principality Stadium to Ireland, England suffered defeat at Twickenham to Scotland and Italy lost to France at the Stadio Olimpico. The competition in the tournament is palpable, anyone could beat anyone on any given day.
France's penalty count ended at 18 for the match this afternoon. A huge step back for Fabien Galthie's side who averaged nine penalties a game last year.
LAW APPLICATIONS EXPLAINED
Instead of KARL and I (and occasionally Nutta) explaining things, here are two of the world's top referees, Gus Gardner and Matt Carley, explaining things in a series of videos. The article itself is useful for those who find videos difficult to watch.
As I said earlier, I think you'll find that referees will be focusing on exactly how they plan to officiate at Bill23 in September/October. I've only had time to watch the SDs eat shite against the Jocks, but I thought Paul Williams had an outstanding game – well done that man!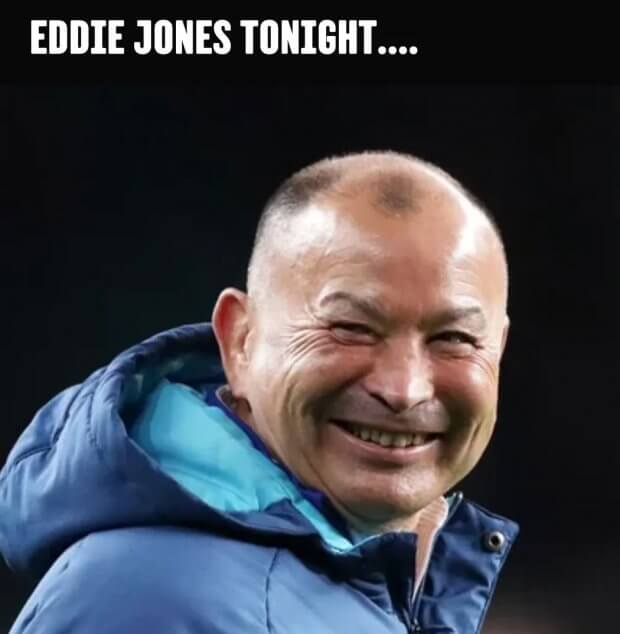 EDDIE JONES PODCAST
Finn Morton for the Guardian writes:
Wallabies coach Eddie Jones has taken aim to rival codes Australian Rules Football and rugby league in the first episode of his podcast, which was released on Friday. Jones, who coached the Wallabies to a World Cup final in 2003, is looking to make lasting change upon his return to Australian shores. The 63 year old has the potential to breathe new life into the sport Down Under, as the Wallabies look to inspire a resurgence for the passion of rugby union.
On the first episode of Eddie, Jones spoke about the global advantage that rugby union has over more traditional sports in Australia. "AFL and NRL are highly successful domestic sports, but the opportunity there is for young kids to play rugby, be involved in the game, coach or play overseas is remarkable," Jones said. "The breadth and the richness of the experience you can have through rugby, AFL and NRL can't compete with that. They can compete in terms of the domestic market very well, but certainly not in terms of the global market.
"To get kids to see that opportunity, the Wallabies have got to be successful because kids need role models, and those role models have got to come from the Australian side playing well. We are different, and maybe we've been a little bit detached from the community and that's one of the things we've got to look at."
But Australian rugby can only return to its former glory if the Wallabies become a winning team once again.
10000% agree Eddie. The difference between playing your career in Paris rather than Penriff, Britain rather than Bankstown or Japan rather than J-Parramatta is huge. The game of rugby union is global. AFL is solely Victorian with a few external clubs, and gaolball is Sydney, Brisbane, a few offshoot clubs, a pocket of bogan England and a smaller pocket of France. There is simply no comparison in that sense. The difference though? Two areas: winning and tribalism. Rugby union currently has neither.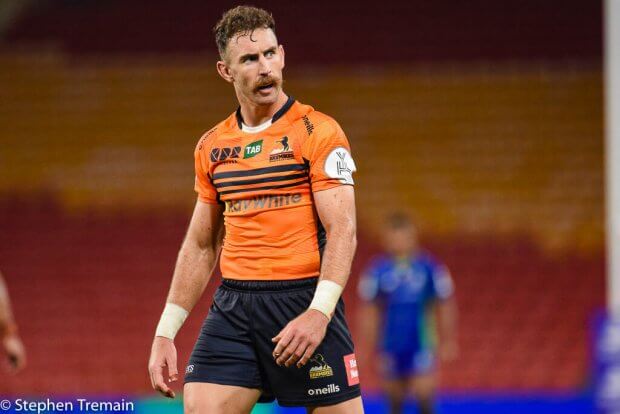 TARTS v BRUMBIES and FARCE v REDS
Well, I tell you what folks, I'm about as pissy as Nic White on a Monday morning in July in Canberra after someone steals his coffee and laughs at his mo. Why, you may ask? Because there were no live streams of the Super trial matches over the weekend*.
Now, when I say no live streams, I mean none that were easily accessible. The Tarts v Ponies was streamed on BarTV; however, there was a $7 charge to watch. Who the fuq do these muppets think they are? What an opportunity lost, firstly to showcase the town of Griffith and promote local tourism, and second to start to engage supporters of both clubs who, at the least, would have been curious. Now, I know things don't come cheap in this day and age, and some previous experience of BarTV when refereeing in Canberra usually means they're decidedly 'iffy' on the best of days, but who the fuq thought charging folks to watch a trial match would be a smart idea? Dead serious, there was an opportunity gone begging. Instead, I can probably say that this $7 charge meant a significant decrease in viewers. Once again, a classic case of rugby shooting itself in the d!ck with a bazooka.
The same thing goes with the Farce v Reds trial game. The cameras were there as the Reds have produced a highlights package. So why the fuq was the match not shown?!
Speaking about piss-poor, I was gutted to learn that Stan, instead of being the home of rugby in Australia, was the receptacle of rugby over the summer. There was no Japanese League One and I had to dig out my fuqing Kayo password to find some Sevens action. What actually gives? Now, I might be in the minority of people wanting to watch these matches; however, despite my complete lack of business nous, surely it makes sense to get as much of the product you want people to watch and make it as accessible as possible?!
Strewth, by jingo, dingo ate my baby.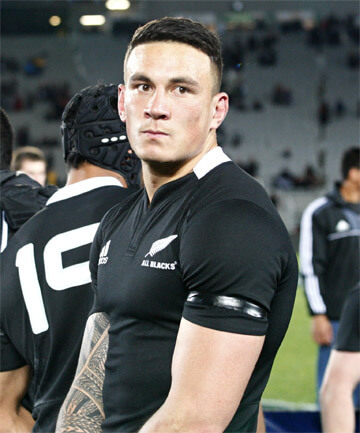 HOW ABOUT THESE "MONEY BILL WILLIAMS" MOMENTS!
Have a grand old day, folks.
Chuck.