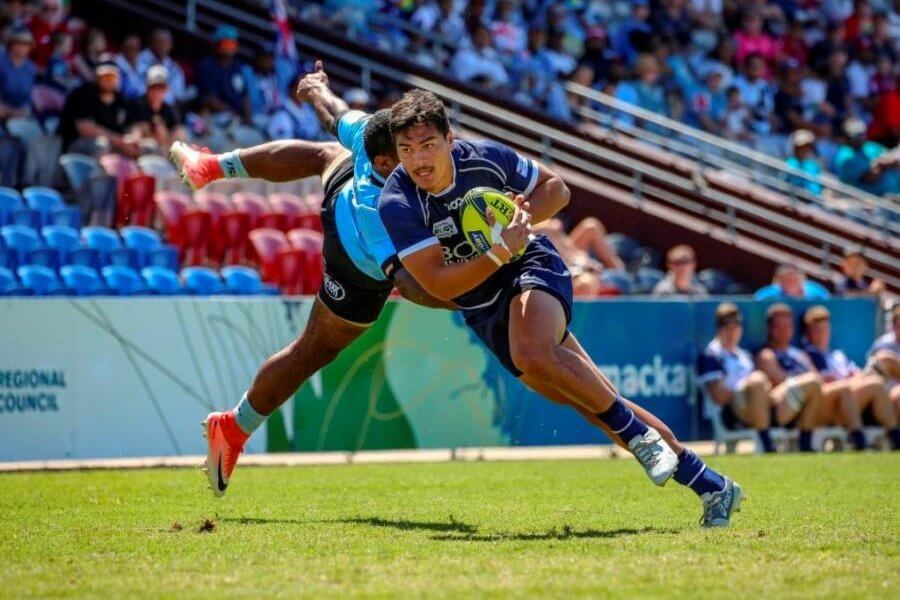 Monday's Rugby News recaps the Super Rugby final along with club rugby across the country, outlines the plans for an injured Wallabies return and an interesting job advertisement has been posted over the weekend.
---
Three-peat
The Crusaders have added to their claim of being one of the greatest professional clubs in 21st-century sport, securing their 10th Super Rugby title with a 19-3 win over the Jaguares.
Cold and slippery conditions in Christchurch ensured a low-scoring contest (lowest in competition's history), with just one try scored during the 80-minute slugfest.
Initally, the Jaguares did not appear to be fazed by the pressure of being in their first final with Joaquin Diaz Bonilla opening the scoring through a penalty, which reflected their dominance over the defending champions in the opening twenty minutes.
However, their lack of execution came back to haunt them when Crusaders hooker Codie Taylor crashed over after brilliant work from Matt Todd to win a turnover, which opened the Jaguares up for Sam Whitelock to burst threw to find Taylor for the opening try.
Richie Mo'unga would convert the try, along with adding a penalty right on half-time to give the Crusaders a 10-3 half time lead.
The Jaguares would have ample opportunities to hit back in the minutes before and after the break, with Matias Moroni twice finding space down the sideline.
However, the Crusaders cover defence would hold strong with David Havili and Jack Goodhue shutting down any hopes of an equalising try in two separate occassions.
This would sum up the second half as the Jaguares would continue to pepper the Crusaders goal-line only to be stopped like a teenager trying to get into a Sydney club after 12 am.
The Crusaders would cruise home in the end, with Mo'unga kicking three extra penalty goals to secure their third title in as many years and their 10th in the competition.
"I get a little bit emotional talking about it. Look, I've got a championship-winning team here, I'm not going to say I haven't," coach Scott Robertson said when reflecting on what the team had just achieved.
"I've got a great group, I've got a lot of All Blacks, I've got a lot of guys that are world-class and my role is to get the best out of them and carry this on for as long as we can."
Match Result
Crusaders 19
Tries: Taylor
Cons: Mo'unga (1/1)
Pens: Mo'unga (4/4)
Jaguares 3
Pens: Diaz Bonilla (1/1)
Rugby Wrap Up
We start in Queensland for round 15 of the Hospital Challenge Cup where Bond Uni dented the finals hopes of Souths, securing a 48-31 win. Other results from the round saw Easts hold off Wests 24-22, Queensland Uni has survived a scare against Sunnybank, scraping together a 22-19 win and finally, GPS has defeated a valiant Norths 21-16.
Moving down the eastern seaboard for the Shute Shield, Gordon have secured their position in the top 6, crushing West Harbour 46-12, Eastwood halted Manly's momentum with a 40-26 win, Sydney Uni have cruised to a 38-7 victory over Western Sydney, Southern Districts outgunned Randwick 34-19 and in the upset of the round, Norths have downed ladder leaders Warringah 25-10 to end their 10 games winning streak.
In the nation's capital's John I Dent Cup, Royals outclassed Queanbeyan 23-14, Vikings destroyed Easts spirit 66-5 and Gungahlin held off Uni Norths 26-21 in a sloper-knocker of a contest.
In the Dewar Shield, round 10 saw Melbourne continue their dominance over Melbourne Uni with a 38-12 win, Powerhouse held off a spirited Endeavour Hills 31-21, Box Hill dominated Foorscary 67-17 and finally, Moorabbin knocked off third place Harlequins 5-0 in a scrappy performance.
Round 10 of the Coopers Premier had Burnside pull off a statement performance with a 71-5 win over Southern Suburbs, Woodville defeat Adelaide Uni 36-24, Barossa held off Elizabeth in the battle of the cellar-dwellers, Onkaparinga outgunned Port Adelaide 76-35 and Brighton maintained top spot, defeating Old Collegians 33-19.
Finally, the Fortescue Premier has begun its first week of their five-round finals split into the Premiership (top 6) and Championship (bottom 8).
In the Premiership division, Wests dominated Wanneroo 55-15, Nedlands held off UWA 28-10 and Cottesloe outclassed Associates 31-21. The Championship division saw Coastal dictate play against Curtin Uni with a 59-3 win, Joondalup was too strong for Bayswater 38-17, Palmyra outgunned Kalamunda 62-24 and finally ARKS cruise to a 52-38 victory over Southern Lions.
Jumping Jordan raring to return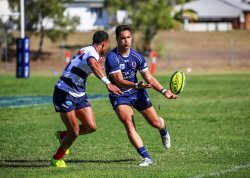 Reds young gun Jordan Petaia is set to press his claims for the World Cup with plans for his comeback via club rugby in the next two weeks set in stone.
Petaia has been involved with the Wallabies in their past two training camps, indicating that his recovery from a ruptured lisfranc's ligament in his foot was nearly complete.
This has been confirmed by Wallabies coach Michael Cheika, who revealed that Petaia was ahead of schedule and was pressing for him to get back his match fitness through club rugby for Wests (Queensland).
His return to full training was confirmed on Thursday, where he took part in the Wallabies four-on-four attacking drills in Brisbane, with the 19-year-old upbeat about his return to rugby.
"The docs will let me know that but it feels good to be training again and not have any issues when I finish a session," said Petaia, with an ice pack on his left foot.
At this stage, the plan for Petaia is to return via his club side Wests against Souths on July 20, the same day that the Wallabies will face South Africa in Johannesburg.
If all goes to plan, he would then be rushed into the wider squad when the Wallabies fly back to Brisbane for the test against Argentina on July 27.
This squad is also expected to include James O'Connor, who impressed selectors with a "super-sharp" audition as an invitee for two days of the Wallabies camp.
O'Connor is expected to formally announce his signing with the Reds over the next week, with the controversy-ridden back expected to agree to special behavioural clauses in his contract.
He expressed his gratitude for his return through social media stating "Honoured to have been part of the Wallabies camp this week. Cannot express how grateful I was to put the training shirt back on. To everyone who has supported my journey, thank you."
Position Vacant
Have you ever sat and watched Super Rugby and thought "What are they doing, even I could coach these guys to the finals?"
Do you want the chance to coach with the full knowledge that pretty much everyone in your squad will eventually play for the Wallabies in the next 2-4 years?
Well, the Waratahs are looking for YOU.
In their quest to find their next Super Rugby head coach, the Waratahs have opened up the position to the general public, advertising the vacant job via the Sportspeople website.
"The Waratahs are looking for a Head Coach, who will report to the General Manager, Professional Rugby," the advertisement states.
"The Head Coach will be responsible for the recruitment, selection and coaching of a team to a standard of excellence, achieving the vision of the organisation having sustainable success on the field, enhancing the reputation of NSW Waratahs Rugby."
The position has become available after the sudden departure of Daryl Gibson, who resigned from the position last month after failing to lead the Waratahs to the finals for the third time since taking over from current Wallabies coach Michael Cheika.
It has left the club in the awkward position of having to openly advertise the spot, with their expected heir Simon Cron already committed to the head coaching role at Japanese Top League club Toyota Verblitz.
Whilst many have speculated that England's Australian-born attack coach Scott Wisemantel was the front runner for the position, the sudden advertisement of the role appears to have muddied any plans of his return to Australian rugby.
The advertisement for the position closes on July 24th with the club stating that they are looking for individuals with 3+ years of Super Rugby/equivalent competitions experience as a head coach with a proven record of performance in the position.
This may bring to end my time here as when they get a look at my resume and see the transformation that I made coaching the Waratahs on Rugby 08, the position won't be available for much longer.