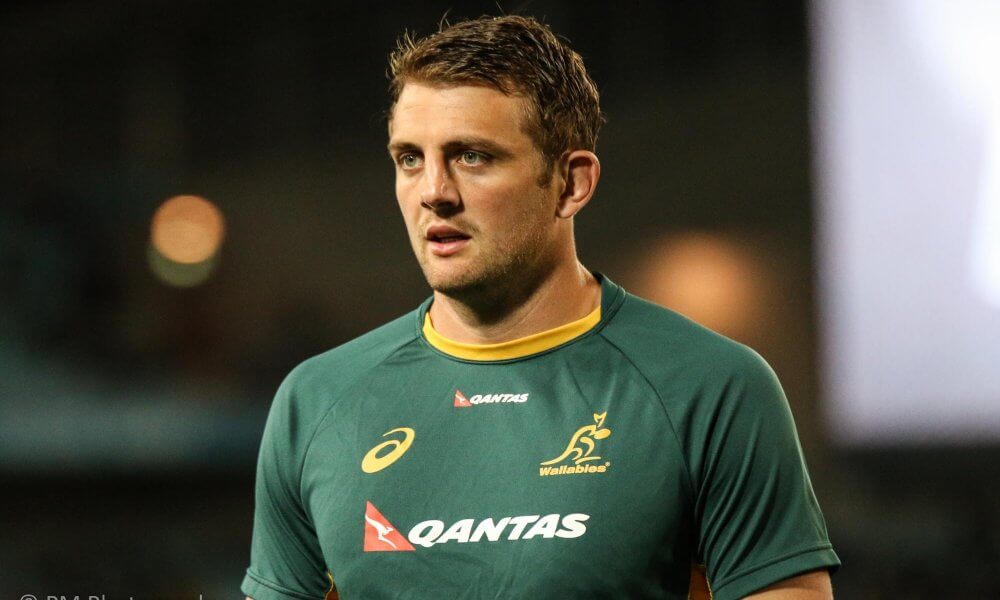 Monday's Rugby News has news about Mumm being cited, Cheika still adamant about his post-match comments, a happy Phil Waugh medallist, Richard Hardwick, and English lock Maro Itoje potentially maybe out of the Australia game.
---
Mumm In Trouble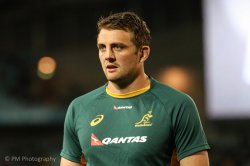 Dean Mumm has been cited, the Daily Telegraph reports, for "alleged foul play" during the All Blacks game on Saturday night. As the article says:
Specifically, Mumm has been charged with striking, after an incident around the 52 minute mark shows him jostling shoulder-to-shoulder elbowing opposite lock Brodie Retallick in the face.
Retallick later suffered from concussion in the game, which may be attributed to copping some of Mumm's Krav Maga. Others, however, feel that Mumm was merely trying to shrug off Retallick's attempts of holding Mumm from entering a ruck.
Michael Cheika said: "I don't want to talk about it too much because there's a hearing to go but he [the citing commissioner] is not looking at all the action…[Mumm] is trying to get back from being held illegally."
Cheika Adamant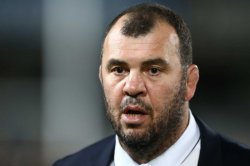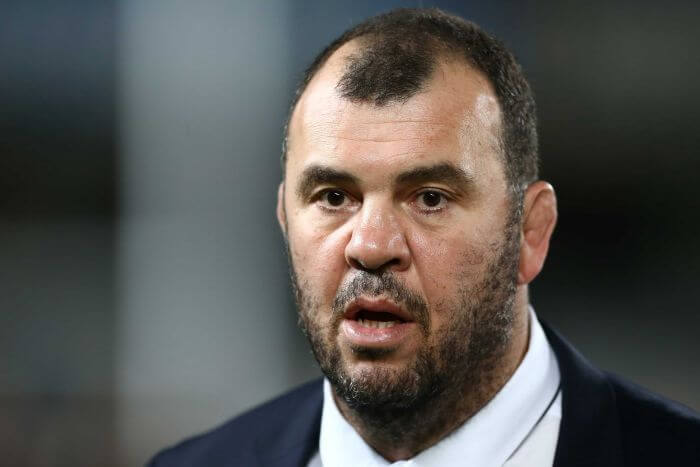 Michael Cheika is still backing his post-match sentiment, after releasing a torrent of displeasure at the All Blacks, the referees and the NZ Herald after Saturday night's loss. According to the Sydney Morning Herald, Cheika was still sure about himself after landing in Sydney on Sunday.
"They asked me to make a comment about their achievement and I said I didn't think they cared about my comment which is the truth," Cheika said. "I think that's the honest thing to say. I could go on with all the politically correct stuff. Why would you let the opposition call your team clowns and mock the jersey? That's how I feel about it. Maybe the others don't. I never had an Australian jersey so I think it's something that should be treasured.
"I've been disliked by plenty of people before, that's not an issue. For me, my role is to make the team grow and improve. They're the priorities," the reigning World Rugby coach of the year said.
When queried over his claims of a conspiratorial connection between the paper and the All Blacks – and the revelation that the drawer of the cartoon in question is an Australian, and had a connection to Cheika in the past (the cartoonist used to date Cheika's cousin) – Cheika was still firm.
"That [New Zealand Herald] is their go-to paper – the whole bug thing came out from there," Cheika said. "We had policemen in our offices asking us questions, asking our management questions about it. That's serious stuff to be accusing people of and it's not true. That's their go-to, nothing happens without that connection."
Cheika was also maintaining his view over the Speight no-try: "If we lost by less than seven you could maybe say that [but] we didn't in the end," Cheika said. "You've got to try and put pressure on your opponent. We got in front there and kept the pressure on. The flow of the game could have been a little bit of different. I'm not going to say it's a game-changer but it certainly had an effect, yeah."
Pig Feeling Fly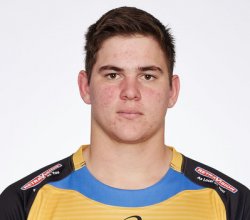 Perth Spirit backrower Richard Hardwick is chuffed to bits after being awarded the Phil Waugh medal for being best-on-ground during the NRC final in Tamworth, rugby.com.au reports.
"I was quite star-struck (getting the medal from Phil Waugh)," Hardwick said. "As a young fella I watched him play and he's just a hard man so to get this award it means a lot to me."
"It's an unbelievable feeling going out there and getting man of the match," Hardwick continued. "Having that feeling when you put everything out there and it ends up with a win it's a phenomenal feeling. I came here with a job to play with my mates and just do my job and it's very nice to get some recognition for that but I couldn't do it without the support of the boys and my family.  It's awesome."
Hardwick, a Perth local (via Namibia), holds the appearance record for the Perth Spirit at 22 matches, and has recently been promoted to the Western Force Super squad from the academy.
He was also singled out for praise by opposing NSW Country Eagles captain Paddy Ryan, who said "It felt like we were running into a brick wall, their defence was incredible, full credit to Hardwick, he had an absolute blinder."
Itoje Out?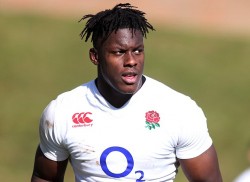 Planet Rugby reports that English super lock Maro Itoje might be in a spot of bother in the upcoming spring tour/November internationals, after hurting his hand over the weekend.
Playing for his club side Saracens against Welsh team Scarlets in a European Championship game, Itoje hurt his hand after catching his arm awkwardly in a tackle. Saracens doctors then decided it'd be best to remove him from the game.
"Maro came off with a sore hand," said the Saracens director of rugby, Mark McCall. "He will be examined and have an x-ray after which we will know more."
Whatever the injury turns out to be, it puts Itoje in doubt for England's upcoming internationals, the final one of which is against the Wallabies. Meaning that the chance for revenge for June is looking sweeter and sweeter.