The British and Irish squad of 37 players has been chosen by coach Warren Gatland and his fellow selectors, and although there are some surprise choices, all the tourists are top players and most of them are in good form.
But here is my list of five players to be feared on tour, from different units in the team.
---
Paul O'Connell
Second rower O'Connell is an icon of Munster and Ireland rugby, but has been injured a lot in recent years. His ability to tour with the Lions was questioned when he missed the start of the 2012-13 season with a back injury, then had a relapse when he returned to play in October 2012 and needed surgery.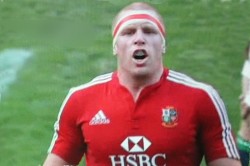 Gatland must have been anxious when O'Connell got back on the park in March this year. Would he come through?
He did.
The coach had a lot of good athletic locks to choose from, but there were not too many tight-head locks around: those that have the strength to help their tight-head props counter the shock of the power-hit of the scrum engagement, and are enforcers at other times.
The big Irishman had other things going for him too: he was a natural leader and had captained Munster, Ireland – and the British & Irish Lions on their tour of South Africa in 2009. He was also an elite lineout caller, and Gatland knew that it was an area of expertise that the Wallabies would lack after the retirement of Nathan Sharpe.
O'Connell is making his third Lions' tour and he would have been my captain for this one, but perhaps Gatland wanted somebody with a better medical record. Or maybe he thought that the Wales captain should get the gig; after all, they had a XV in the squad.
It was not to be, but as one of the team leaders he will be priceless.
---
Brian O'Driscoll
O'Driscoll was voted the Player of the Decade in the 2000s and there weren't too many dissenters outside of New Zealand.
One of the premier outside centres in the history of the game, the Irishman has lost a bit of pace at age 34, but his brain speed has not been impaired.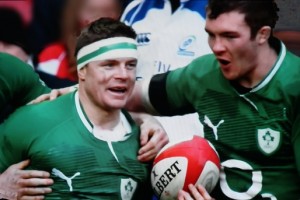 "Drico" meets defensive lines like a magician thinking up a new trick: how can he deceive his tackling audience, not only for himself but also for his supporting players? His deceptions range from running beside the passed ball to catch it in half a gap, or leaving a space open and swerving, or side-stepping, into it as the ball arrives.
He is the giver of the golden ball to players running off him; his pass to Zebo against Wales this year was virtually a signature.
On defence he is like one of those old photo negatives where black becomes white. His mind is quicksilver again but for an opposite reason and once again is the smartest guy in the room
O'Driscoll has had injury problems this season too and Gatland would have been checking with the Leinster medicos for updates; but he shouldn't have worried.  "Drico" was back.
He would have been my second choice to be Lions' captain as he was in 2005 before he got dumped on his head in NZ, but O'Connell got my vote because he is a forward. Like the Munster man O'Driscoll has the gravitas to be captain notwithstanding the preponderance of Wales' players in the team, but again, it was not to be.
---
Adam Jones
Jones is perhaps the best scrummaging tight-head prop in the world, and many would say that the word "perhaps" is not warranted.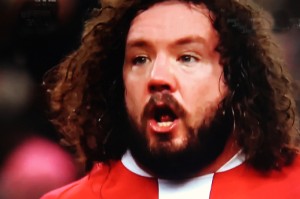 He was yet another elite player who had been under an injury cloud. He couldn't start the 2012-13 season until October because he had a problem knee, but it flared up again in his comeback game. He missed the 2102 autumn tests and returned at Christmas.
By then England had beaten the All Blacks and Dan Cole had established himself as the leading THP of the Lions' nations.
Jones had a mixed start to the 2013 Six Nations and was pinged by some skinny referees at scrum time; but by the end of the campaign he had re-established himself as the dominant male in the pack of THP candidates.
The superiority of Wales against England in all areas in the deciding game of Six Nations probably clinched both his touring spot and his favouritism to start in the first test match.
---
Dan Lydiate
He was another player that the Lions' coach was anxious about returning from injury. Blindside flanker Lydiate had been an important part of Gatland's Wales' team and had been named as the Player of the Tournament in the 2012 Six Nations.
He was pencilled in by most pundits for the 2013 Lions but broke his ankle last September, missed the 2012 Autumn tests and 2013 Six Nations, and didn't play again until March 2013.
Up until selection day Lydiate had played only four games since his comeback, but it was enough for Gatland. The coach wanted balance in the squad. He had his eye on Tom Croft, another blindside flanker who had just recovered from an injury, as an elite lineout man, but he needed an alternative who was abrasive, and a power runner.
At 112 kgs Lydiate is a Rocky Elsom type of blindside flanker: fast, aggressive and an explosive ball runner and fearless tackler.
Truth be told, such was the quality and number of alternative candidates, Lydiate would likely have been passed over had he not been in Gatland's Wales team before his injury. But such is the ability of the player, and the faith of the coach, that he will be in Australia this winter.
---
Stuart Hogg
Fullback Hogg is the excitement machine of the squad, just as winger Jason Robinson was twelve years ago.
I first noticed Hogg playing for Glasgow in 2011-12 and I thought I was looking at a Scot Christian Cullen. I looked him up and noticed that he was a distant relative of footballer George Best, and as you watch him swerving around opponents cruising down a rugby pitch you can imagine that there is a bit of the skill DNA of the great man in Hogg's veins.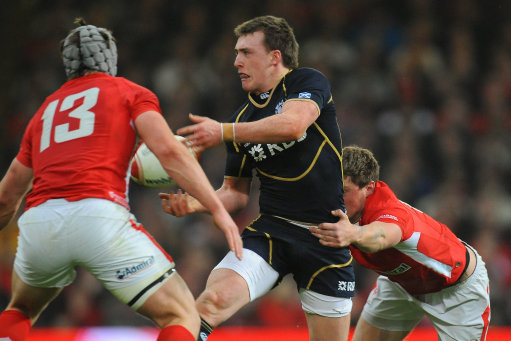 In 2012 he was chosen by Scotland as a 19 year-old for Six Nations, but it was this year that everybody sat up and realised that there was a new gun in the rugby world.
He will be dynamite on the dry hard grounds of Australia but will probably not start in the test matches because Leigh Halfpenny is the form fullback in Europe and a fine long range goal kicker.
But Hogg has bench utility value as a wing or outside centre reserve, so watch him play from the bench; and if one of only two Lions' flyhalves gets crocked in the warmup, he will be the backup.
Stuart Hogg – rhymes with Jesse Mogg – swap them for the next Brumbies' game and you could hardly tell the difference.
–