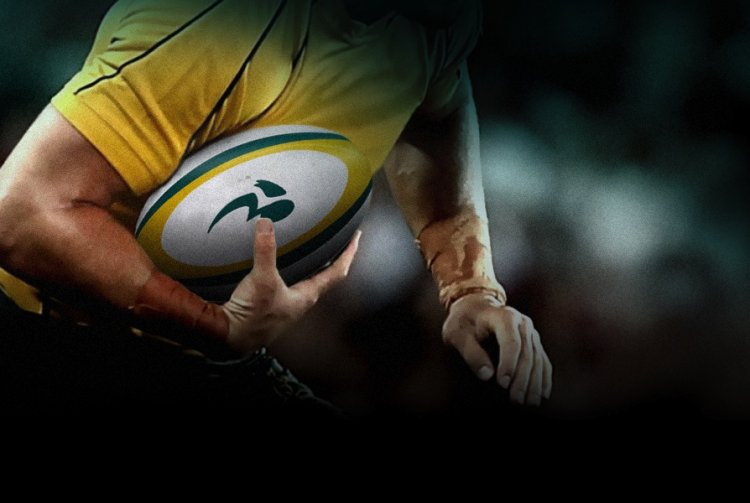 The John Eales Medal is up for grabs again. It's where the Wallaby players themselves vote for who they reckon the best player was after each match on a 3-2-1 basis. Included in this was our inglorious performance at the RWC last year and all 9 tests played under Aussie Robbie in 2008 to date.
Past winners were:
2007 – Nathan Sharpe (!)
2006 – Chris Latham
2005 – Jeremy Paul
2004 – David Lyons
2003 – Phil Waugh
2002 – George Smith
Below is a list of who's in the frame this year (as announced on Inside Rugby), with a few words on each of their prospects / 'deservedness'. You can also cast your vote in the poll that counts on the right, and of course spray your views below as well.

Rocky Elsom – It's been a right of passage year for Rocky. You have to try and separate out his excellent Super 14 form though, as that can make you forget that it wasn't really until after the RWC that he fully established himself as a world 15 player – marked by his performance for the Barbars at Twickenham last November. Blindside can be a tough position to judge, so much of the work going unnoticed. I think he rightly got big plaudits earlier in this year for his bustling defence, running and line-out work. However, after his injuries late in the season, I'm not convinced he ever got back to full potential.
Matt Giteau – with arguments still ongoing as to whether he's a better 10 or 12, you can't argue that he's one hell of a talented footballer. Save for Barnes outside of him, the whole backline relies on his creativity and when he gets involved tries start to happen. On top of that his place kicking form has been excellent in '08. However, you've got to remember that the 5 matches at the RWC are still counted in the Eales medal reckoning and at that time he was still being dicked around at 9 until the quarter-final when he moved back to 12.
Stirling Mortlock – its almost the opposite for big Morty as for Gits. Last year he and Latham were the two behemoths of the backline, and at the end of the RWC were perhaps our only world 15 players. Who'll forget the try he created for Stanners against the ABs at the G? However, this year things haven't gone so swimmingly – defensive cock-ups, Cross looking good and questions on the captaincy have tarnished the Evil Wizard's reputation somewhat, despite him still being a top drawer player.


Wycliff Palu – perhaps it's the rose tinted and unrealistic memories of Kef that we all have, of him plowing through All Black packs to score like he did every game (!?) that big Cliffy gets measured so harshly. When you look at the stats of just about any game that he plays in, he's making double the metres of the next forward and in the defences of today (apart from ours) its those hard yards that unlock them. He is still wrestling with his handling though, witness his 5 minutes of horror in the last 3N test.

George Smith – undoubtedly a rugby genius. If he'd been wearing an All Black jumper the rest of the world would have worshiped him as much as McCaw and he may even as got away with the same level of blatancy. The good thing about the last couple of seasons is that the Eddie Jones nonsense of trying to turn him into a short fat 8 has subsided and he's now focusing on 7. Even when the rest of the pack had for some reason given up on the breakdown, he's still been there, turning over ball at the most crucial times and pulling off bootlace tackles. Green and Gold Rugby's tip for John Eales Medal