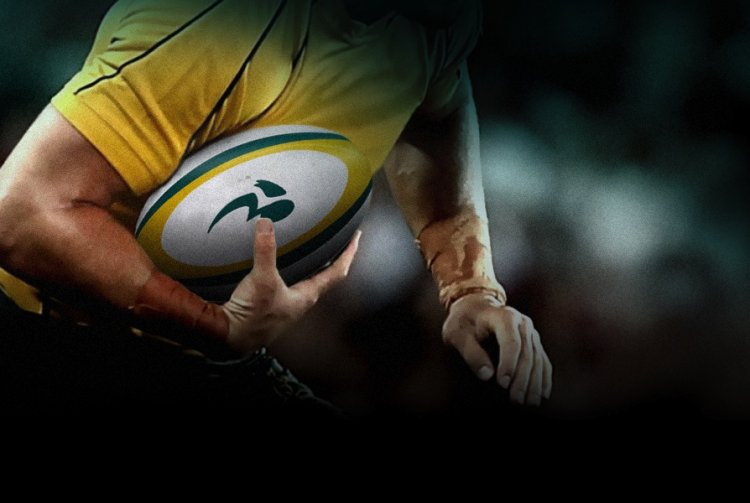 Finally! A Rugby movie! We don't get many do we? You can say "This Sporting Life" with Richard Harris, but that's league. So desperate are we rugby pundits for some Hollywood action that we've claimed the likes of The Motorcycle Diaries and Monty Python's Meaning of Life.
And personally? I'm over all these flicks about American sports.  Sure there can be some crackers – Major League, The Natural, Any Given Sunday. But for every Bull Durham there's a half a dozen Angels in the Outfield and The Replacements.  But what we wouldn't give for a rugby version of even The Longest Yard or Semi-Pro.
Well now we have Invictus. Set around Nelson Mandella's efforts to end apartheid in South Africa, the 1995 Rugby World Cup serves as a significant backdrop. In fact one of the leading Hollywood draw cards, Matt Damon, plays Springbok skipper at the time, Francois Pienaar.
The movie is released in Australia on 21 January, however has been out overseas for a few weeks.  Reports vary. The movie critics have called it Oscar bait, due to its emotive subject and key players. Damon as Pienaar, Morgan Freeman as Mandela with Clint Eastwood directing are all previous Oscar winners. The Rugby folk seem to have made two observations. First, Damon is too small to play Pienaar and, secondly, the rugby plays a minor part so is hardly a rugby movie.
In answer to the first part, well, come on. This is Hollywood. Joaquin Phoenix played Jonny Cash, half a foot shorter than the man in black. Conversely, Denzel Washington was about half a foot taller than Ruben 'Hurricane' Carter.  Funnily enough even Matt Damon recognises the discrepancy. On meeting Pienaar for the first time, and being towered over, Damon's first words were "I look bigger on film".
As to the 2nd 'complaint', well beggers can't be choosers can they.  Hell, if Step Brothers can be promoted as a comedy despite being devoid of laughs, then surely we can claim this a rugby movie.  Check out the trailer here:
[youtube]http://www.youtube.com/watch?v=E9Ovkye6lac[/youtube]
So great. It is a rugby film, and it looks pretty damn awesome.  But where is OUR film? Ok, fine. The 95 RWC win by the Boks was the stuff of legend.  Nelson Mandela? Big story. Apartheid? Big story. But come on! What about a blockbuster about the Wallaby victories of 1991 or 1999? Even 2003 would be a thriller worthy of any John Grisham adaption.
So here's your challenge. Village Roadshow have given Green and Gold Rugby a number of double passes to see Invictus, opening around the country on 21 January.
So to win, we want to hear your pitch. Cast for us the key players of one of the Wallabies' most memorable campaigns – be it World Cup, Lions or Bledisloe. It is the Hollywood movie we've been crying out for, but who stars in it?
Entries can be e-mailed to noddy@greenandgoldrugby.com, with the prizes only available to Australian residents.  Entries close on 20 January and the tickets will be sent out after that!
We will publish the best entries for all to share, but I will start you off.
"Fools Gold". The story of Australia's failed 1987 World Cup Challenge, starring: