Here's our daily roundup of what's hot in rugby.
By the way, you can get these stories straight to your email inbox each morning by subscribing to our list via the link in the right-side bar.
---
[one_half last="no"]
Schalk Burger in hospital with bacterial meningitis
Schalk can't take a trick! Knee and calf problems have kept him out of the game for what seems like forever, and now this. A spokeswomen for the Burger family said in a statement on Thursday that 'given a successful recovery, he will remain in hospital for the next 14 days, where after it will be at least another six weeks before he will be fit for playing'.
[/one_half]
[one_half last="yes"]
Beale stood down, but denies alcohol issue
And the Saga continues at the Rebels. After Adam Freier did a wonderful job of defusing the issue Beale undid his good work. After a day of meetings with the Australian Rugby
Union (ARU), Rebels management and the players' association, Beale issued a statement to Fox Sports' Rugby HQ program saying drinking was not a major issue for him.
'I really don't think I have an alcohol problem but sometimes alcohol doesn't agree with me,' he said.
[/one_half]
[one_half last="no"]
Mandela 'responding positively' to treatment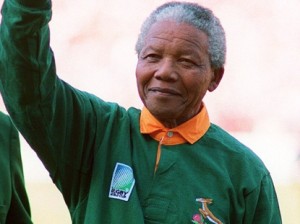 I know it's not strictly rugby news but, Nelson had a huge effect on Saffa rugby. And let's face it, he's a great man who deserves his spot here.
Nelson Mandela is 'responding positively' to treatment for a recurring lung infection after being admitted to hospital, the South African government says. 'He remains under treatment and observation in hospital,' it said in a statement without giving further details about the 94-year-old anti-apartheid leader and former President of the Republic, who was admitted on Wednesday night (local time).
[/one_half]
Argentine rugby union admits concern about possible incidents when England plays next June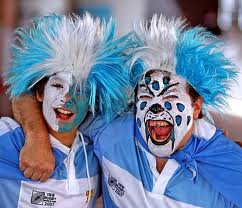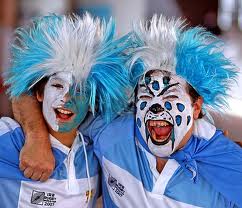 'It is an issue which concerns the UAR and we have it in our agenda since the visit from the English team could generate possible incidents with activist groups that support the Malvinas Islands claims and condemn the British position', said Castillo in an interview with the Argentina government official news. 'If the rumours keep growing and are founded the UAR will have to consider some form of dialogue with the national government to talk about the issue and eventually request support', he added.
[one_half last="yes"]
[/one_half]