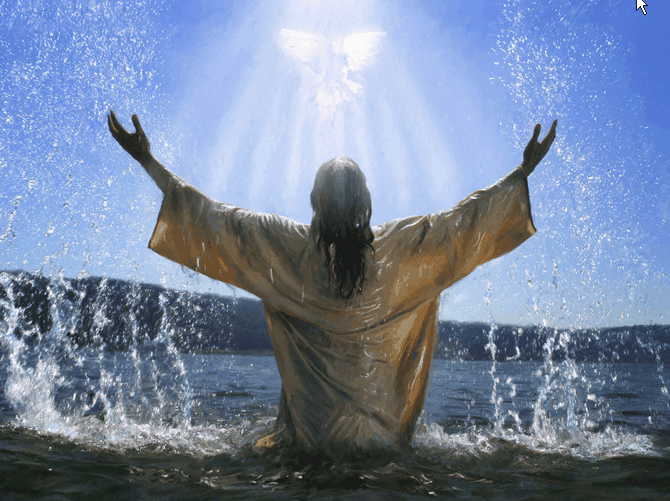 'But deliver us from Kiwi's, Amen'
Time to change tack.
This week I make no fearless predictions, other than to expect Oz sides receive a 5-0 drubbing at the hands of the mutton-molesters. At least if I am wrong, as I may have possibly been in the past, I will 'own' the mistake and much like the discovery of one last frozen pie, way up the back of the freezer, it will be a welcome and pleasant surprise worth devouring.
The Forward's Prayer
'Our saviour, who aint our seven,
hollowed be our game.
The Kiwi's come, their will gets done,
on turf, as if from Rugby heaven.
Give us this day, some bloody plans,
to help roll these Kiwi bastards,
as we forgive those useless backs,
who stuff-up their kicks & passes.
And lead us not into frustration,
but deliver us from Kiwi's:
For theirs is the kingdom, the power & rugby glory,
forever & ever
Amen'
He's not the messiah, but…..
Apart from curing leprosy & maybe baldness, Crusaders #10 Richie 'Princess' Mo'unga did just about every thing else against the Reds in a virtuoso performance that as an Oz Rugby fan makes me ill, but as a Rugby fan in general, you simply have to doff the cap and admire.
Have you ever seen a more electric, breathtaking performance by someone in a the #10 jumper than that of Mo'unga at Suncorp? The Crusaders have had some fair-to-middlin' 10's before, but this outing was simply sublime.
Mo'unga's pace was blinding. His composure incredible. His passing akin to a raking heat seeking missile that always found its target (I shudder to think of him and A Smith in tandem). His ability to be 'three sets' ahead of the play. His positioning of support players. His timing. His goal kicking.
It was a study of a #10 at the peak of their powers. Equal parts rugby ballet and rugby brutality in its effectiveness. Actually, does anybody know if he has an Australian relative or been here more than 5 days at any one time, that surely would count as 'residency' – yes?
But like any revered figure, he can't perform to this level without some help from his disciples doing the grunt work. There were outstanding efforts all round from the Saders forwards, perhaps none more so than Ethan Blackadder – who was fan-bloody-tastic throughout and if not for RM, my MOTM by some way.
To rub salt into the wound, when back in the sheds Mo'unga was rumoured to also turn Gatorade into wine, or even more impressive, making Speight's drinkable.
However, full messiah status can not be anointed for the Crusaders apostle just yet, at least not until he helps cure the dreaded twin human frailties of blindness and coveting thy own sides, current afflictions of the New Zealand referees……..
Round #3 of 'Belt an Aussie'
Only one Friday game in Round #3 of TT this week, but we get a Sunday game in lieu.
All times are AEST
Hurricanes v Western Force, Friday 28 May, McLean Park, Napier, 5:05pm
WA Premier and Novacastrian reject Mark McGowan (what's the old joke about both states IQ's going up) closing the border again because someone on the east coast said 'Coronavirus' out loud, would seem their best chance of avoiding a third loss here.
I think the score line flattered the WA side last week and they are not renowned 'travellers' as a rugby side, usually reserving their best efforts for the home crowds over in 1985. If they aren't 'on' for the full 80 with the Canes at home it could get messy.
NSW Waratahs v Crusaders, Saturday 29 May, WIN Stadium, Wollongong, 3:05pm
The only glimmer of a positive I can find for my Tah's this week is that the game is being played mid-afternoon at Wollongong.
In a little known fact, 'Wollongong' is a first-nations word meaning 'Why?'
At least with the fixture being held in this barren, south coast wasteland there will be little-to-no crowd, hardly any local press or any sense or awareness that the game is on.
In anticipation of the likely result for this match, I actually googled the word for those that like intercourse with plants and flowers  –  'Paraphilia' – and I suspect the Break Dancer and his troupe are going to 'paraphilia' those adorning the NSW state flower on their jerseys, three ways from Sunday come Saturday.
Blues v Brumbies, Saturday 29 May, Eden Park, Auckland, 5:15pm
To paraphrase Marshall Mathers III, 'will the real Canberran's please stand up, please stand up'.
The team from ACT certainly have a shite TT draw, no argument there, but they have been poor to date. Normally this head-to-head would have me salivating at the prospect of a certain Oz win, but now – hmmmmm.
They seem disconnected and down on confidence and when their fabled maul aint working they seem tired and somewhat lame 'one trick Ponies'.
But all is not lost, as nothing rights a wrong more than a right (I think).
Lets hope the Ponies can rise up and win won for their skipper, '7A's' in his 100th SR game. Fair effort for a prop and still a relatively young man too.
Queensland Reds v Chiefs, Saturday 29 May, Queensland Country Bank Stadium, Townsville, 7:45pm
Even in Autumn, the humidity and heat of Townsville could well be a deciding factor in this one.
Fresh from a pants-ing from the Saders, the Reds will seek deliverance in this one and nothing screams 'deliverance' like far North Queensland does.
With banjo's a-pickin' in the stands, the sweet smell of corn, molasses and sugar lingering on the air from the Hillbilly brew of the surrounding hills and the crowd adorned in their finest denim overalls, the Reds will look to give the NQ yokels and all Oz Rugby fans something to smile about, as they look to run the legs off the Chiefs and finish over the top of them in the last 15.
Despite me tipping Kiwi's in each game this round, I'd really love to wrong with this one.
Highlanders v Melbourne Rebels, Sunday 30 May, Leichhardt Oval Sydney 3:00 pm.
With the 'Wuhan Wonder Bug' rearing its ugly head again in Mexico and Jacinda pulling the shutters on all things Mexican from entering NZ, something just had to give.
Personally I am disappointed with the rescheduling of this match. The potential sharing of points for the Reb's 'no show' in Queenstown could have been our only TT ladder points this season. But, credit must go to all parties involved for their response in moving the match to Sydney's bastion of bogan-ball, Leichardt Oval.
The Rebels have been based in Sydney since Wednesday as a contingency plan was developed around the fluid events of  C-19 in Victoria.
The Highlanders won't land in Oz until Saturday now, which will certainly disrupt their prep & normal routines and perhaps, just perhaps, improve the Rebels odd's a fraction for this one.
Will Highlander travel play a part? Possibly, but with A-Ron Smith and co in fair form the Reb's must seize every half-opportunity and get more than a few things go their way to be any chance. if they are to capitalise on any travel fatigue the Highlanders might experience.
All teams details courtesy of Rugby.com.au and former hero to us commoners on GAGR, turned corporate deserter, Mr Nathan Williamson
Match officials details here courtesy of Superxv.com
Fridays Fast 5
Crimes against hairmanity
Look, I admit to being 'follicly challenged' so not entirely objective when critiquing current hair trends. It's half envy and half 'whiskey tango foxtrot' is that on this current bunch of Gen Somethings or Milennials (or whatever they are now)?
From top-knots, to man-buns, fro's, dreads, undercuts, the resurrection of the mullet's, corn rolls, dreads, the mixture of different styles rolled into one abomination and everything in between, watching some of the young gents in SR is like attending a barista conference at Double Bay. All that's lacking are rolled up skinny legged jeans, with no socks and RM boots (should be an indictable offence on its own), then the emancipation of man from traditional masculinity shall be complete.
A cursory look last weekend at D-Mac at the Chief's and his Bon Jovi / Jumbuck look (he's inviting unwanted 'advances' in a Kiwi dressing room with that sheep look), the forgotten 'Merino Mullet' of The Honey Badger to todays 'Mad Monk' look being rocked from Tom 'Bastards' Banks, there are any number of examples of atrocities against hairmanity that warrant investigation by the Hague. Actually, as a squad the Ponies commit a fair few fashion crimes. From forward to backs and one coach it's a wild and confronting hirsute ride for the Canberran's.
So todays challenge for you all – your top #7 worst Rugby 'do's' as voted by you, with accompanying picture and commentary please.
This should be fun.
'You can't handle the truth'
The Reds players and coaches have held an 'honesty session' after the performance against the Crusaders last week. Sources within the Reds camp and big readers of GAGR, have provided a transcript of the session as follows:
The Padre – 'Thanks lads, we're here for the review and a brutal honesty session from last weeks game, I'll kick it off. Honestly, you were shit. Any questions?'
Consensus was quickly garnered and the team then slipped into 'onesies' and watched a replay of the 2011 SR final, while the Padre went and bench pressed a small Japanese hatchback to unwind.
Go west young man.
Sam Phillips of the SMH reports of plans to host a Test v former world #1 and Rugby hermits South Africa at the SCG on the foreboding date of September 11th.
Apart from it being a played against the mentally abused shut-ins of World Rugby who haven't been sighted since 2019 and possibly not the 'draw card' RA think, it's an oval shaped stadium with 60,000 seat capacity, so far from the actual playing surface you don't get the same visceral or emotional connection to the game from feeling the hits, hearing the calls, or experiencing the collision of the packs at scrum time. Add in what maybe a crowd of 25,000, adding to zero atmosphere and a 'deserted' look for tv, what could possibly go wrong?
Surely our game is a better spectacle on a rectangular field and more 'rugby intimate' stadia like Bankwest or MacDonald Jones (yes it's close to my home – so what?) where a near full crowd of 25,000 makes it a spectacle for those there, or watching at home and actually 'packages' the game better for RA for future marketing / tv negotiations?
Next thing you know they'll be discussing games for Perth, it's just un-Australian.
The only way is up
Not only a boppy tune from Yazz in the late 80's  (what historians will later call 'the golden period'), but the preferred direction for Oz Teams for the remainder of SRTT.
This from the doyen of Rugby Scribes, Mr Wayne Smith from the SMH.
One positive from it all? Australian sides, coaches, selectors, players, fans and administration should be under no illusion of the challengers that lay ahead for this years Bledisloe Series.
Just when you thought it was safe to dream of glory again you feel your throat being crushed by a size 13 adidas boot, worn by someone dressed in nearly all black – admittedly approaching you from the side, well, certainly not if a Kiwi ref was involved, or for that matter, Welsh Ref and All Black fan-boy Nigel Owen's, who'd ping you for failing to roll away and causing inconvenience – "is that ok Richie?".
Dirty Harry. 
Harry Wilson, the big Reds #8, was one of the few shining lights from Round #2 of TT (I'd throw Timanai, Valentini, Bell, Gordon, Vanivalu in there as well) and also the Rugby year thus far. Wilson continues to grow as a player and for mine, future leader of Gold.
The star #8 was dirty with the teams performance and made no secret about it during his half time sideline Q&A on his way to the sheds.
While the Reds were poor it was really refreshing to see what to meant to this young buck. Wilson was as mad as hell and not going to take it.
Come second half and he scores a 45m individual try, charges down a kick, picks up the pill on the fly and then throws a Campo special to Suliasi Vunivalu (seriously, not enough has been made of that pass by Wilson) it was a snapshot into the Rugby IQ, awareness, sheer competitiveness, never say die attitude and overall 'game' this guy possesses.
When words meet actions, that's leadership. That's Harry.