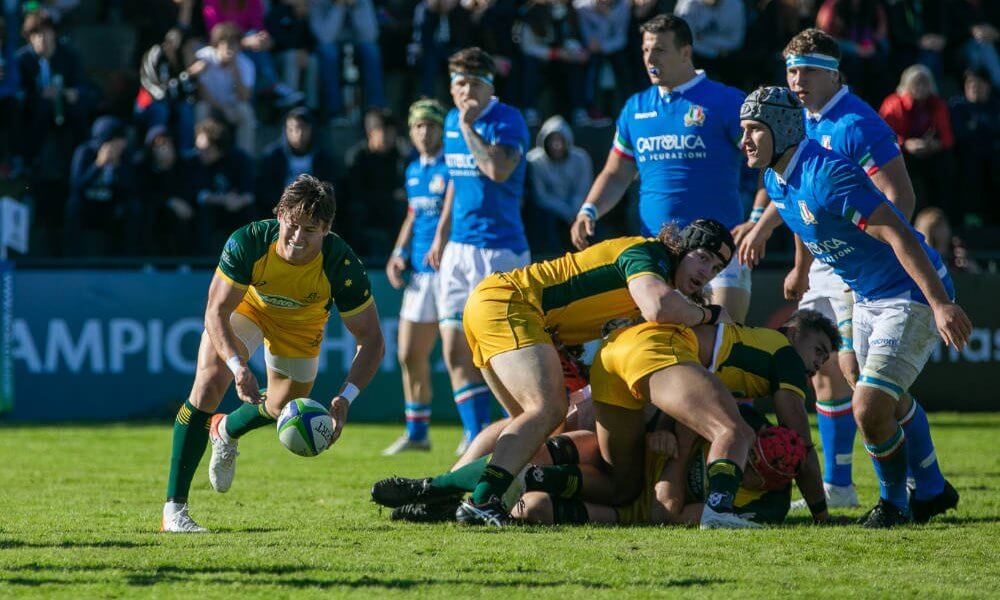 Friday's Rugby News has a milestone for Lilo, redemption for Slips, a return for JOC, and new faces for women's Sevens.
---
150 for Liali'ifano
It's been a rare pleasure to watch Christian Leali'ifano, affectionately known as Lilo by just about everyone, clock up 149 games. And no matter what the result of this Saturday's semi-final against the Jaguares it'll be an honour to watch his 150th.
What's particularly surprising is the lack of test matches to compliment his Super Rugby appearances. There's no doubt he had the class to be a long term Wallaby but a Knee injury, A broken ankle and Leukemia at key moments in his career cruelled his chances.
Meanwhile, the Brumbies have named a largely unchanged side for the semi with only Lachlan McCaffrey playing at #eight for the injured Pete Samu.
1 Scott SIO
2 Folau FAINGA'A
3 Allan ALAALATOA
4 Rory ARNOLD
5 Sam CARTER
6 Rob VALETINI
7 Tom CUSACK
8 Lachlan MCCAFFREY
9 Joe POWELL
10 Christian LEALIIFANO
11 Toni PULU
12 Irae SIMONE
13 Tevita KURIDRANI
14 Henry SPEIGHT
15 Tom BANKS
REPLACEMENTS
16 Connal MCINERNEY
17 James SLIPPER
18 Leslie LEULUAIALII-MAKIN
19 Darcy SWAIN
20 Murray DOUGLAS
21 Jahrome BROWN
22 Matt LUCAS
23 Tom WRIGHT
Slipper's Redemption!
I chose this 2018 photo of James Slipper to remind us Reds fans of what we lost when New coach Brad Thorn was left with no choice but to let Slipper go after his hardline stance with Karmichael Hunt.
While Hunt was a Johnny come lately, Slipper had come through the Queensland system and played his entire senior career at the Reds. At the time I hoped for leniency but it wasn't to be and Slipper was cut adrift when I thought he needed his community the most.
Now barely a year later Slipper finds himself part of the strongest forward unit in the country and two wins away from a second Super Rugby title. This from Chris Dutton in the SMH
It's a scenario Slipper probably regarded as an impossible dream when he was serving an illicit drugs suspension last year, putting him on the outer at the Queensland Reds. But the darkest moments of a 121-game, 72-Test career led him to the Brumbies; a place where rejects and misfits have thrived since 1996.
"He's been excellent all year and I can certainly sense that hunger," said Brumbies coach Dan McKellar. "He came to the Brumbies wanting to win games and wanting to win trophies. We're in a position in the second last week of the season where we can do that.
"To have someone of his experience who's been there and done it before driving the group, it's enormous."
"It's about enjoying the moment as it comes," Slipper said. "It's a big task to travel halfway around the world for a game, but it's another moment we can prove to ourselves that we can do it.
"[Playing finals] is probably something I didn't foresee. I wanted to come to the Brumbies and contribute to the team. I feel like I've done that playing every game this year.
"That was one of my big goals. Everything now is a bit of a bonus. But in saying that, I couldn't be more hungry to win a competition again. I'll just play my part and do what I can to make sure we can give it a crack."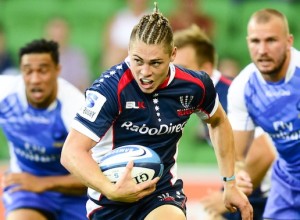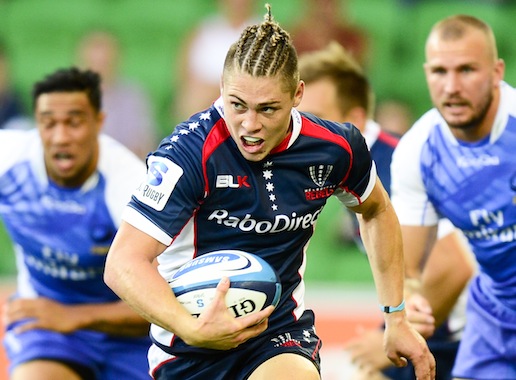 Reds Consider JOC!
Yes! REALLY!
The Queensland Reds are considering a shock move to revive the Super Rugby career of forgotten Wallaby James O'Connor.
Once the whiz kid with the world at his feet after scoring a hat-trick in his Test debut as an 18-year-old, O'Connor's career almost flat-lined in his early 20s after a combination of off-field controversies and dwindling on-field form put him into exile.
Initially, former Queensland State of Origin star turned English rugby enforcer Ben Te'o was the Reds' top target to replace Kerevi, but that option has now gone cold with the England Test star believed to have linked with the Japanese Super Rugby franchise the Sunwolves, despite its battle to keep its spot in the competition.
Enter O'Connor.
The troubled playmaker has plied his trade with England club Sale Sharks since 2017 but is currently back in Australia on holidays.
Nine News understands he is eager to resurrect his 44-Test Wallabies career but needs to sign with a Super Rugby franchise for that to happen.
Aussie Sevens Wants You!
The Australian Women's Sevens programme is looking for new players! Just like in 2013 they are holding trial days for interested players.
The best prospects from the upcoming testing events will be flown down to Sydney for more testing and given a run in the Uni 7s Series, kicking off in September.
"Those testing days, once they've come to Sydney, depending on where they're at would determine that next stage," he said.
"If we feel confidently there that we've seen enough, then we'd be in a position to back them and offer them a full-time contract as part of the squad.
"We certainly have the flexibility and the capacity to do that, it's just having that talent stand out that warrants us to move that quickly but we're able to do that."
SCHEDULE
Search for a Sevens Star
Sunshine Coast
University of the Sunshine Coast
Thursday  July 11, 6-9pm
Sunday July 14, 10am-1pm
Gold Coast
Bond University
Wednesday July 17, 6-9pm
Griffith University
Sunday July 21, 10am-1pm
Brisbane
Ballymore Stadium
Saturday July 20, 10am-1pm
Wednesday July 24, 6-9pm
Other News
Rugby league rocked by first proof of former players with CTE
All aboard the K-Train: Meet the Wallaroos' newest wrecking ball Eva Karpani
Chiefs coach Colin Cooper has unexpectedly stepped down