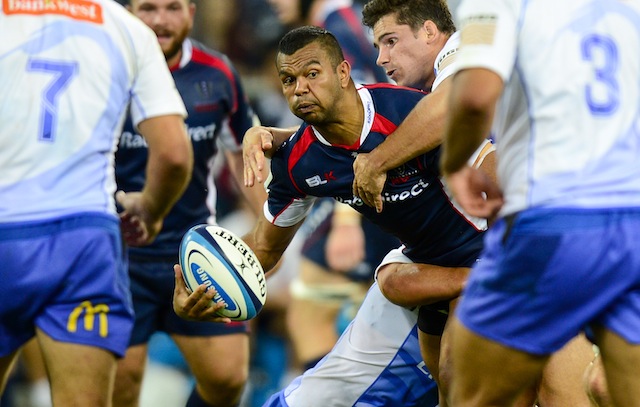 Friday's Rugby News:  Kurtley Beale signs for the Waratahs, Emotion from the Wallabies coach, New assistant coaches at the Force and Argentina pushes for a Super Rugby franchise.

Welcome home KB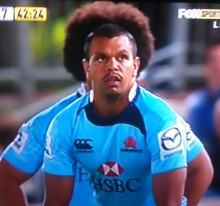 Kurtley Beale has finally put pen to paper and signed with the Waratahs, despite rumours racing around Sydney on Wednesday of him signing with an NRL team.  Beale has signed a one-year contract, reportedly as an incentive to perform, with the next RWC in 2015.  He is expected to challenge incumbent Bernard Foley for the No.10 jumper, or may be used at fullback.
Beale was not selected for the current Wallabies squad after being advised by Ewen McKenzie to have surgery on the shoulder injury he has reportedly been carrying for a year.
Kurtley said: 'I've made the decision to get my shoulder right, I hope this next year will be a big one for me. I'm excited by the World Cup on the horizon and I'm just looking forward to getting back to playing really good rugby, having a big year for the Waratahs and hopefully getting selected for the Wallabies.'
Ewen's angry!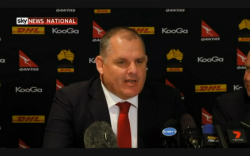 In a welcome departure from the anodyne press conferences of the last six years, which resulted in regular attendees tearing up their valium prescriptions, new coach Ewen McKenzie has shown he is not afraid to let people know exactly how much last weeks loss grated on him.
If you haven't seen the press conference video, check this post.  The tape of last weeks Bledisloe loss is currently on high rotation in the team hotel in wet and windy Wellington, to ensure that every player is reminded of what went wrong last week and provide motivation to do better on Saturday.
McKenzie said he was still angry about the loss.
'I've played plenty of games and I don't suffer losing,' he said. 'I can't sit there and pretend four or five days later that I'm happy and it's all been forgotten. I'm angry and I know the players are in the same space.  You have to have that anger about your personal performance. In the end you're getting a great opportunity to play against the most consistent team in the world and that's where you benchmark yourself. If you come up short and you're a competitive guy you've got to say, 'What am I going to do about that'.'
New Force assistant coaches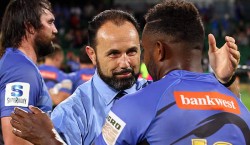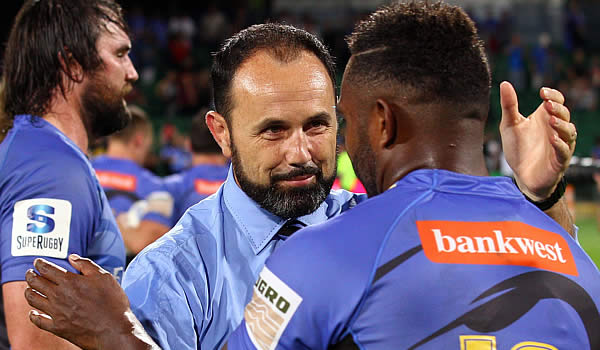 Intensifying their South African links, the Western Force have added David Wessels (Senior Assistant Coach) and Kevin Foote (Backs Coach) to their coaching panel under Michael Foley for the 2014 season.  The South African pair were consultants at the Force during the 2013 season and have now been given full-time positions.
Wessels will be in charge of defence, following impressive results at the Brumbies in 2012 when they conceded the least tries in the Australian conference and the second lowest of all Super Rugby teams, and improving the Force defence in 2013, when they let in 15 less tries than in 2012.  Foote is a former Springbok sevens player and has coached successfully in South Africa's Varsity Cup competition.
Argentina in Super XVI/II/III?
In an interview following Los Pumas' 73-13 spanking at the hands of the Springboks last weekend, former captain Agustín Pichot argued that Argentina needs a Super Rugby franchise in order to develop their players to the level required to compete with the Southern Hemisphere's big three.
With South Africa pushing for a sixth team from 2016 when the competition is due to expand again, Argentina are pushing for inclusion of one of their teams as well.  SANZAR is expected to decide by the end of the year on the form of the expansion.
Without a Super Rugby franchise to aim for, Pichot claims the best players in Argentina will continue to accept lucrative offers from the nothern hemisphere.
'We have the structures,' said Pichot. 'What is lacking now is the continuity. We have the players in the schools, in our academies, in our high-performances centres. They come through, and then they leave to play for a club like Saracens, Leinster, or Toulon.'