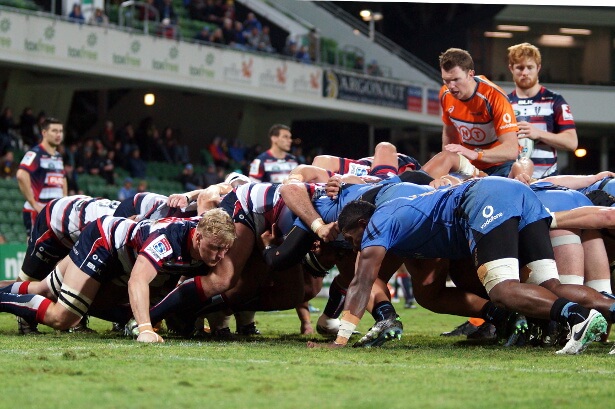 Friday's Rugby News sees a bunch of past-and-present Rebels players blasting the ARU, Super Rugby squad announcements, another coach announcement for the upcoming NRC, and what the hell David Pocock has been up to.
---
Mortlock blasts the ARU
Stirling Mortlock is pissed. Quite pissed it seems, after he wrote an article for the Sydney Morning Herald labelling the damage done to Australian rugby as an 'absolute tragedy.'
Morty's article took aim at the ARU for their lack of direction and counter-intuitive plan for downsizing Australian rugby by removing a team.
"I am in disbelief to think that the Melbourne Rebels may play their last game at AAMI Park on Friday night, in a stadium that was in part built to support rugby's place in Victoria," Mortlock wrote.
"When the ARU and SANZAAR announced in April that one of the Rebels, Western Force or Brumbies would have to be kicked out of the competition, I initially I thought it was horrific for everybody involved at all three teams. I only played for two clubs and both of their heads were on the chopping block, so I was very disappointed.
"In the Rebels' first season, 2011, the Queensland Reds won the tournament; in 2014, the Waratahs won their first title. There was no talk about five Australian teams being unsustainable at that stage. But now, months after the initial announcement, the Rebels and the Force will end their seasons with this hanging over their futures.
"It is very easy for people to say that Victoria is not a rugby heartland and the commercial return isn't there, but from my perspective the one thing that struck me straight away when I moved down with my family in late 2010 was the absolute groundswell of people who love the game and were so proud and happy to have the Rebels enter the competition."
In all honesty, it's a great point Morty brings up here. Both the Force and Rebels were introduced to grow the game in this country, and no one can deny that on that front, they have resolutely succeeded. The game is now regarded as having a national footprint, and, according to Morty, even the presence of a Super Rugby team is helping it's growth.
"If the ARU wants to say that the five-team model was destined to fail, then it must take ownership of setting it up to fail as well.
"Unfortunately, what we have seen from the ARU is that there has been a lack of leadership and direction. Getting rid of one team is counter-intuitive to growing rugby in Australia and I don't think it even goes close to addressing the real problems that the game faces – issues such as a lack of collaboration from the grassroots all the way to the professional level and being innovative with solutions to encourage more kids to both watch and play rugby in such a competitive sporting market. We also need to address the massive disconnect between the top tier of the game and its long-term supporters. The list goes on with things that need to change.
"I was so proud to be a Melbourne Rebels player for two years. If Friday night is to be the final game in the Rebels' history, I think it would be close to the last straw for so many people in Victorian rugby."
Inman blasts the ARU (and other Super Rugby News)
Nope, Morty wasn't the only pissed Rebel. In preparation for what could be their last match ever, Rebels veteran Mitch Inman also went on the attack to accuse the ARU of a lack of direction around the future of both the Western Force and the Rebels, and with Australian rugby in general.
Despite the management of the Rebels claiming that everything was "business as usual" at Rebels HQ, (including having them sign Waratahs centre Dave Horowitz), Inman pretty much made it clear that the players were all suffering from a lack of security about their future.
"I take my hat off to the younger players with what they've experienced this season with the uncertainty and lack of transparency from the ARU to us to see where our future is heading," Inman said when he chatted with Rugby.com.au.
"It's hard enough for an experienced player like myself to get my head around so you could only imagine what it would be like for a 21-year-old who is trying to start his rugby career.
"There's been a few things off the field that haven't been handled as well as we'd like them to be and that's showing with the on-field performances."
Both Inman and assistant coach Morgan Turinui have made it clear that they aim to give coach Tony McGahan a proper send off when they face the Jaguares in Melbourne, and also aim to show the talent that the squad has (despite the huge toll of injuries they've sustained this year).
"When I'm out there training with some of these players I see their potential," Inman said.
"I'm sure with some transparency on our future, then all they have to worry about is their on-field performances and when that starts happening and they play to their potential they've got a very bright future."
Away from AAMI Park and onto other Super Rugby news, the Brumbies have made a colossal twelve changes to the side that lost to the Reds in Brisbane last week, resting  345 caps worth of experience for the finals. However, Stephen Larkham is convinced that the Brumbies can pull off an upset against the Chiefs in Hamilton, according to the Canberra Times.
"For us, the bigger picture is winning the Super Rugby competition," Larkham said.
"The mentality the boys have on the field is to win. From a coaching point of view we wanted to be smarter this year, making sure the whole squad is fresh and motivated."
Well, at least they got the right attitude.
The Reds meanwhile have turned to their youth in their bid to beat a Kiwi side. 10 players are 21 or younger in their 23-man squad that will face the Highlanders in a freezing Dunedin. A big loss for the Queenslanders is Samu Kerevi, but despite feeling like a grandpa around such a young squad, Reds captain Stephen Moore is hopeful for a "good" last game.
"We had a lot of young players who will have learnt from creating pressure in the right part of the field after a couple of key kicks and hanging in there to beat the Brumbies," Moore said to the Courier Mail.
Finally, over in Perth, the clash between the Western Force and the Waratahs is the game that most of us (let's be honest) are taking interest in, not the least of which because it will be real life Superman Matt Hodgson's final match. However, Bernard Foley made it clear that the Force "won't have a mortgage on passion."
"I don't think the emotion, the pride, the passion, just belongs to them," Foley said to The Australian.
"For us, we've got as much to play for in a season that hasn't gone our way, the results haven't gone the way we wanted them.
"We've spoken about finishing the season off well, really putting an exclamation mark on what's been a challenging season. That emotion, or that passion, they don't have a mortgage on it, just because it could be their last game or they've got the home crowd."
The Waratahs should have plenty of incentive to win this one. They'll want send off club stalwarts Dean Mumm and Rob Horne on a high. Also, should they lose, it will officially be the worst Tahs season in their history (and that's saying something, cause they've had some clangers).
But they will have a tough assignment against this Force side. They're farewelling the heart and soul of their club, they're fighting for their very survival, and (should they win), a win guarantees they finish in second place in the Aussie conference, their highest ever finishing position since the introduction of the conference system in 2011.
Hux a Ray of Sunshine
Okay, here's some more positive news. You remember that great rugby competition that never get's advertised? Started up a few years ago. Has a toast rack for a trophy? That's it, the Buildcorp NRC! While it has been in the news for late due to it's major sponsor Buildcorp pulling it's support for the competition, I for one honestly can't wait to see this competition come back, because last year it was genuinely one of the few shining lights in Aussie Rugby.
One of the reasons for that was the success of previous battler teams like the Sydney Rays, who with Shute Shield winner Simon Cron, managed to grab their debut semi-final appearance, which capped off a successful year for the club (despite them eventually losing out to eventual competition winners, Perth Spirit).
Well, now that Simon Cron has finally been called up to the Tahs, many would have wondered what the Rays will do without their coach, but they look set to be in for continued success this year, with the club announcing that former Wallaby Julian Huxley will take the reins for the 2017 season. This is the second coach announcement, following the appointment of Tim Sampson to coach the now privately-owned Canberra Koobaburras Vikings.
Huxley was the assistant coach under Cron last year, and this year has been taking on what is regarded as one of the toughest jobs in Aussie rugby, coaching Shute Shield side the Penrith Emus. While Penrith are still winless this year, their improvement and competitiveness under Hux has not gone unnoticed, as by the fact that in the last fortnight they came within inches of beating Gordon and Parramatta.
Despite moving to the Tahs, Cron will stay involved in the club's recruiting strategy moving forward.
Rays rugby director, Grahame O'Donnell, said Huxley's promotion was the next step after Cron's season last year.
"It's a natural progression for our program and Julian will be able to build on the work that Simon put in place in 2016," he said, when chatting to rugby.com.au.
"Simon has been mentoring Julian and helping him with his coaching work at Penrith and he sees him as a young coach on the rise.
"Head coaching is a big step up at this level but 'Hux' has earnt his chance to have a crack at the role."
Despite it's sponsor setback, the NRC is looking to be a more exciting prospect this year, with the biggest factor being the arrival of the Fiji Warriors to the competition. The draw is set to be announced in the coming weeks, with it scheduled to be kicked off in September.
Remember this guy?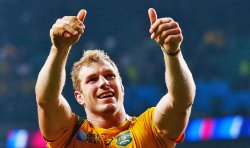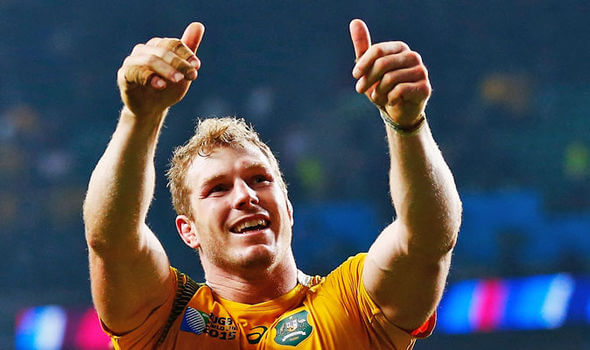 Finally, we finish off away from rugby this week. Some of us may have been wondering what the heck David Pocock has been up to on his sabbatical. Turns out, he's been doing a lot.
Pocock has devoted some time to digging holes in a garden at a primary school in South Africa, when the Sydney Morning Herald caught up with him.
He's been having a blast on his break from rugby, and with his partner Emma, has been travelling all over Africa the last few months, helping out conservation group Wild Ark.
This week he got involved with the Classic Wallabies Indigenous Exchange volunteers, helping them out with  a range of projects in the Hoedspruit area, in the northern part of South Africa. Born and raised in Zimbabwe, it is a part of Africa that Poey is quite familiar with.
"To have a group of Indigenous young people as part of the Classic Wallaby Program for five weeks, that's a life-changing experience I reckon," Pocock said.
"A group of eight young Indigenous Australians are over here for five weeks as part of a school building community project but also for personal development and leadership. They're a fascinating group and it's great to be part of it."
While he's enjoying his time away from rugby, Poey did make it clear that he's keen to return refreshed asnd revitalised as he eyes off the 2019 Rugby World Cup in Japan. After he travels to North America to complete his studies in environmental sustainability, he will return to Japan for a second season with the Panasonic Wild Knights in the Top League, before making his way back to Canberra.
Good on him, I say. While many would have preferred he didn't take a sabbatical, and some may only care when he comes back to play for the Wallabies, at least he's making use of his time off. Will be great to see him run back onto the field in a Brumby jersey next year.