Friday's Rugby News has Fardy dogging the boys, Dylan Hartley slowly learning, a debut for Marika Koroibete, and Bernard Foley ruled out again.
---
Fardy Gone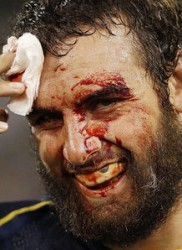 Scott Fardy is gonna be leaving the Brumbies at the end of the season, with Irish side Leinster being his destination, reports the Canberra Times.
The much-loved 33-year-old has signed a two year deal with the Dublin-based team, which take him to early 2019. With 39 caps to his name, Fardy wouldn't be eligible to be called up as an overseas Wallaby (as the policy stands).
The poor man's Dean Mumm had this to say:
"It's still a big year ahead at the Brumbies and I'm looking forward to the season ahead in Canberra. I'm also excited about the chance to join Leinster next season. But I've got a lot that I want to achieve at the Brumbies and it should be a great year with the boys."
Brumbies chief executive Michael Thomson said: "Scott goes with our blessing, he's been a great asset to the organisation. We wish him the best overseas and who knows, he may even come back one day."
The Brumbies play their the Natal Sharks in Canberra on Saturday night.
Hartley None The Slightly Wiser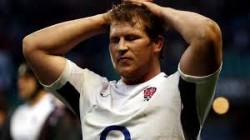 England captain Dylan Hartley has vowed to do his job, telling the Guardian that he will read the rugby rulebook after being pantsed by Italy on the weekend.
"We have looked at scenarios where if it happens again we can react more quickly," said Hartley. "Hindsight is a bitch but if I could go back I would have seen what was happening earlier and dealt with it earlier. It took too long in the first half and that's my fault … it won't happen again."
"For me it's a good lesson to brush up on the laws and know my stuff. I don't actually possess a law book but maybe I should get one.
"I was trying to figure out what was happening. I was confused," said the man who managed to get himself sent off in the first half of a final after calling Wayne Barnes a 'f*ing cheat'.
"Sometimes I saw one or two blue shirts in a ruck and thought it was a ruck but it wasn't until I saw Edoardo Gori standing in our passing channel that I [realised] what was going on. I questioned the ref but I couldn't change his mind. So I just rolled with it and we found a way to play around it."
"If it happens again we will be well tooled-up to deal with it," Hartley continued. "It's been addressed, the scenario is covered and we have learned from it. I think we all know that law now. It was a surprise tactic and it had full effect. But we scored six tries and took five points and a win against difficult opposition. It's now three wins from three and we move on."
Marika Maiden
The Melbourne Rebels are planning to give league convert Marika Koroibete his first start in professional rugby on the weekend, against the Hurricanes in Wellington.
"Everyone is genuinely excited for him," Rebels coach Tony McGahan said, according to the Daily Telegraph.
"And the things that he was really good at for the Melbourne Storm he'll still be really good at in rugby. (Except for losing Tony, didn't do much of that at the Storm).
"People have got expectations and expect him to do well, but I'm sure he does too."
Koroibete is coming into the side from the physio room, after injuring his knee during pre-season. Hooker James Hanson and centre Mitch Inman will also be joining Koroibete out on the field.
The Rebels have been left for dead by injuries so far, with locks Sean McMahon (ankle), Sam Jeffries (ankle) and Dom Day (shoulder), prop Toby Smith (hamstring) and winger Sefa Naivalu (illness) all still unfit.
Foley Still Out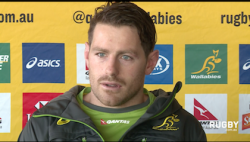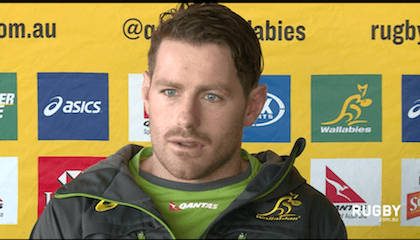 Bernard Foley won't make his comeback for the Waratahs on the weekend, after failing another concussion test.
This means that Bryce Hegarty will stay in the no. 10 jersey, with David Horwitz filling in on the bench.
The Waratahs are currently in South Africa, on an early two-week tour. They face the Lions at midnight (Sydney time) on Sunday.
"The Lions are a team that like to play very positively, run hard, very direct and that style of play won them through to the final – they're a very strong team," Hegarty told rugby.com.au.
"I'm looking forward to the match and play a style we want to embrace and be part of an excellent game.
"There was a fair bit of frustration from our team Saturday night, a lot of the boys felt like they didn't really get in the game. I'm expecting a much more enthusiastic (play) and a game that we will enjoy more."
Meanwhile, Tolu Latu – full-time hooker, part-time firebrand is looking forward to some argy-bargy.
"They're a really good set piece team, their scrums…there's a real opportunity for us to get our scrum right if we do the things we need to," he said, before not adding "and I can't wait to get sin-binned for thumping a bloke for no reason."