Friday's Rugby News is all about the NRC – Wallabies coming in; and the thoughts of the Perth Spirit and Melbourne Rising – and World Rugby is opening a Hall of Fame, too
---
[one_half last="no"]
NRC Semis Wallabies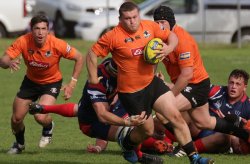 A few Wallabies will rock up for their NRC sides this weekend, as the competition reaches the semi-finals stage.
The regular season winners NSW Country Eagles will take on the fourth-placed Melbourne Rising at Newcastle's Sportsground no. 2, while 2nd will play 3rd as the Sydney Rays host the Perth Spirit at Pittwater Park, a location that's really accessible to everyone in Sydney, especially those who live in Pittwater.
The Eagles will be welcoming Tom Robertson, the upstart Waratahs prop who received his first Wallabies caps this year, and Tolu Latu, who was called up to the national camp through his performances in the NRC. Both return from London.
"Super" Sefa Naivalu also returns to the Rising from the Wallabies camp, while the Perth Spirit will be picking up winger Luke Morahan from the airport. The Sydney Rays won't be bringing in any Wallabies into the squad.
[/one_half][one_half last="yes"]
Perth Ready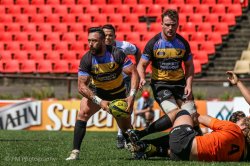 Perth Spirit scrumhalf Ian Prior prefers that he and his team be considered the underdogs in their upcoming semi-final clash this weekend. Talking to the one and only Brett McKay, Prior said:
"Yeah, and I guess that probably comes with the territory, being over in the west. We tend to be forgotten about sometimes, but you're right, it means we can just focus on our role and improve week-by-week, which is what we try to do in search of that perfect 80 minutes.
"We've built nicely from the first week, and we've played a couple of tougher teams each time. On the weekend against a very good (University of Canberra) Vikings outfit, our set piece really stood up and was quite dominant, which was pleasing to see."
As McKay writes, over the season, the Spirit have played better as the season's worn on, and Prior has a few thoughts as to why.
"That's just come along by playing together more," Prior says. "We've seen some new combinations with the mix of club and professional guys, and just playing more and more each week.
"It will be pretty exciting if we can put 80 minutes of all the elements together, I reckon we could play some really good footy. Hopefully we're building toward that as we enter the finals."
[/one_half][one_half last="no"]
Rising To The Challenge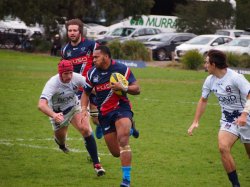 Our boy Brett McKay (a guest on the GAGR Rugby Show a few weeks ago) is at it again, this time sitting down for another lengthy interview. This time it's with Melbourne Rising scrummie Mick Snowden.
"We're quietly confident, to be honest with you," Snowden said. "Obviously the Eagles have set the pace, and they've got a ton of very talented players, but by the same token, after a very slow start in Tamworth we managed to haul them back and fell just short. I think there's plenty of belief in the players that we can go up to Newcastle and get the job done.
"The Eagles are very dangerous counter-attacking team, said Snowden, who was an Eagle only last year. "They've got great threats on the ball between Sam Figg and Rowan Perry, and then out wide, just look at them: Reece Robinson, Andrew Kellaway, Dave Horwitz, Kyle Godwin, and Jake Gordon is having a great year.
"There's plenty of toe in that team, and they can sting you in a heartbeat. If there's any 50-50 ball on the ground, we'll have to look to make it hard to win and cut that threat out of them, and then hopefully just hold them up at set piece and everything else around the field."
[/one_half] [one_half last="yes"]
Hall Of Fame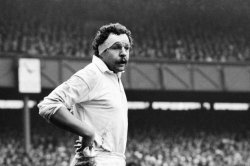 World Rugby has announced it's going to open a World Rugby Hall of Fame. The Hall will be located in the town of Rugby in England, next to the Rugby Art Gallery and Museum. At the opening of the museum, there will be 12 "greats" inducted.
World Rugby chairman Bill Beaumont (pictured), himself a Hall of Famer, said: "After extensive planning, we will soon have a permanent and physical World Rugby Hall of Fame, which will celebrate the sport's rich tradition and history while also providing inspiration for the current and future generations of players, officials and supporters of the game.
"And how appropriate it is for the museum to be based in the town of Rugby, where it all began nearly 200 years ago. It really is a momentous occasion of our sport and I hope that people from all over the world will flock to visit the Hall of Fame and learn more about rugby, its journey and its future direction."
Presumably, the museum will house an interactive telling of that James O'Connor clearance kick; and masterpieces like Michelangelo Cheika's Quade; and a rare copy of ancient Chinese player Richie Tzu's "Art of Sideways", a text passed down from rugby generation to rugby generation (moreso in New Zealand than anywhere else).
The museum will open to the public on the 18 November.
[/one_half]