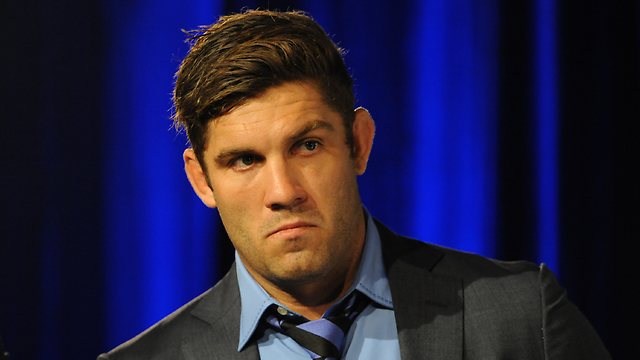 Friday's Rugby News has some Force players getting up to no good, Ed Quirk chin wagging about all things Sunwolves and Ranga identity, wheelchair rugby coming down to Australia again, and Kiwis kidnapping our rugby kiddies.
---
Force Players Get In Trouble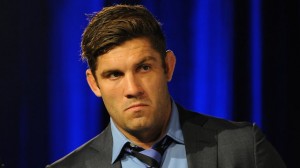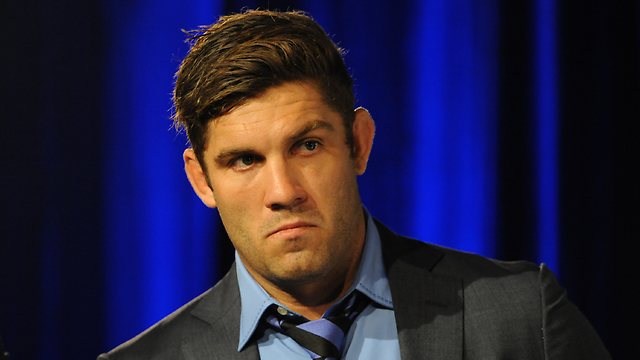 There's been a few shenanigans of ill discipline during the Western Force's trip to South Africa, and captain Matt Hodgson ain't happy about it.
Hodgson, who was ruled out of the rest of the season a few weeks ago due to injury, was furious about the news emanating out of Bloemfontein, accusing the players in question of "ruining" the club's culture. According to the Daily Telegraph, Hodgson gave the culprits an almighty spray on Wednesday, the rag further reporting that has "strained relations between players". Yeah, no shit.
Here's the bit you've been waiting for: so, what happened? The Force played the Cheetahs on Sunday morning East Coast Elite time, losing 30-29. Their flight home from Bloemfontein, one of the least exciting cities ever, was delayed, meaning they had to spend one more night in the South African town (all the information in this sentence comes from Sean Maloney).
A handful of players broke the club's 1am curfew, including stand-in captain Pek Cowan, Adam Coleman and Dane Haylett-Petty. A play fight between the Haylett-Petty brothers (Ross and Dane) turned serious, and resulted in a broken vase (which was paid for). Coleman had a loud, but nonviolent, argument with Francois van Wyk. Finally, one player was so drunk he ended up locking himself out of his room and urinating in the hotel hallway.
None of the players involved have been disciplined, except that Luke Morahan, who also signed a contract extension until the end of next year, will now captain the side in stead of Cowan and Dane Haylett-Petty. The Force play the Stormers this Saturday.
Quirk Has A Quack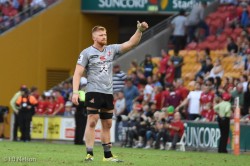 Ed Quirk, the ranga that put the Red in the Reds scrum for the past six years, has opened up about his time at the Sunwolves. Speaking to Planet Rugby, Quirk has called moving to Japan the best decision he's made in terms of rugby development.
"It's the best decision I've made in terms of rugby development," he said, adding that he after he'd spent a long time out with a knee injury, moving to Japan has been a "refresher" that's got him loving rugger again:"That's what I play the game, for pure enjoyment, and the Sunwolves have given me that."
What about his "weird" return to Brisvegas. "[I was] hatting to Liam Gill ahead of the game, he said "this is weird", but at the same time I've trained with and against those guys for six years," said Quirk, used to be pack buddies with Gill back in the day, "I was going out there to play for family and friends and there was a big cohort of samurais in the stands. I just wanted it to be a good day."
Quirk also discussed the coaching qualities of Moondogs head honcho Mark 'Hammer' Hammett, as well as the worryingly haphazard assembling of the Japanese Super side.
"Things were rushed – we had just met each other, had a week's training, played a trial game and then the next week had our first Super Rugby game against the Lions," Quirk explained, finding a lot of time to praise Hammett, calling his man-management "unbelievable".
You can read more of what Quirk has to so by following this link here.
Wheelchair Rugby World Cup

Australia, or Sydney to be exact, is to host the 2018 Wheelchair Rugby World Championships.
The Australian team is currently ranked #1 in the world, and will be no doubt looking to show off their skills to home crowds as they razzle and dazzle their way to another cup win.
Disability Sports Australia CEO Jenni Cole, talking to rugby.com.au, said the sport played a crucial role in many people's lives.
"We see athletes for example who have had a spinal cord injury and during their rehabilitation have thought that life's over, that there's not much more they can do," she said. "When they suddenly realise they can play sport and they see other people with similar injuries doing they never imagined they could do again – having fun, being a bit crazy, it changes their lives."
Player Jason Lees, who turns out for Victoria Thunder on a Saturday, really like wheelchair rugby too. "For me it was just a way to meet other people in wheelchairs, staying fit, being part of a team again which is something I love doing," he said. "Before my accident I played AFL I was always part of a team and just that mateship you get from being a part of a team is something a lot of guys really enjoy."
Wheelchair rugby will be part of the Rio Paralympics later this year.
Chiefs Poaching Aussies
Not content with somehow pulling Damian McKenzie out of their arse this year, the Chiefs have looked into poaching some rugby talent from the country that needs rugby talent the most – Australia.
According to the Payto & Panda column found in the DT, the Chiefs set up a "secret training session" at Souths Rugby Club in Brisbane to scout some of the best of Australia's young rugby talent. Set up by the Chiefs and an Australian agent, the Chiefs specifically requested that all talent be eligible to play for New Zealand.
It gets worse. According to the column, "one attendee said he would have no problem switching allegiance to New Zealand despite playing most of his junior rugby in Australia."
""I just want to get the best opportunity in rugby, whether that is here or in New Zealand," said the player, who asked to remain anonymous. "Obviously I have roots in New Zealand and every Kiwi dreams of playing for the All Blacks.""
Hopefully all the players scouted play in the backrow, the position the Wallabies need least.
The Chiefs are in Brisbane to play the Reds tonight.