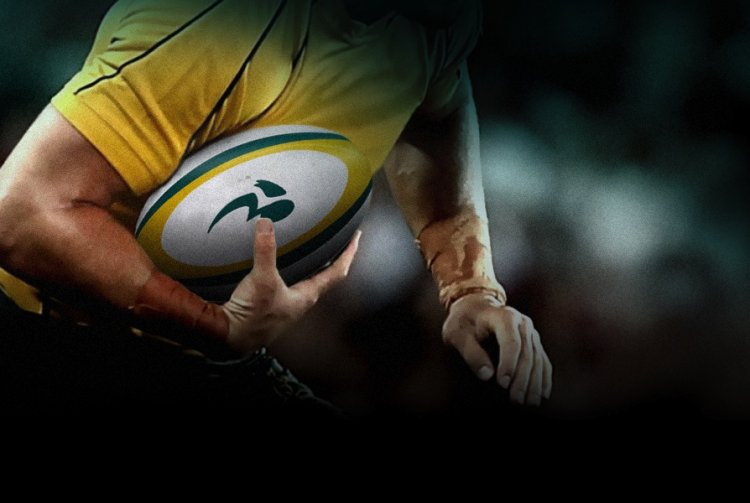 It's all about momentum
Article by Sportsfreak, G&GR comments in green
The Southern Hemisphere's Triumphant Weekend. The weekend that the upstarts come to Europe and show the gin-drinkers just who's boss. Cue the start of 4 years of patronising the 6 Nations. Take that Stephen Jones you funny looking man.
Well that's how this weekend was foreseen a week ago, but there's a bit of egg on face now; the Bledisloe Cup sides are either back down under or on bail in London, NZRU officials are watching their backs, and even John O'Neill has gone quiet. And aren't some people loving it?
So for the second World Cup in a row we have France playing England in a semi-final. Last time round England ground France into the ground on their way to World Cup Glory. We've put that in italics in order to dull the impact of the content.
But it's all about momentum and both of these sides have it. The last time England were at the Stade de France they were totally humiliated by South Africa. Bumbling, gutless, clueless, this was the low point of what has been a pretty shabby reign. It seemed to summed up by the departure of Jason Robinson, their only spark, in what looked to be the end of his international career.
That was only 4 weeks ago. From then on, it was sudden-death matches against Samoa and Tonga, both negotiated nervously, the Robinson came back, Wilkinson has strung a few games together without getting broken, and Sheridan has regained his intimidation factor. Against Australia they actually played like the England team of 2003. Bullying up front, passionate and clinical at the breakdown, and a composed performance from Wilkinson saw them grind out one of those familiar victories. They now head to Paris, along with an army of fans swinging low, and they have even been able to select the same XV for the second consecutive week. Oh for such a luxury from an All Black team, but lets not go there.
But if England have momentum, France have it like one of their high-speed trains. That loss of bottle on the opening day seems like a long time ago now; Laporte has somehow found the right combinations, they have steadily improved, and play better to their limitations than even England. Their game plan against the All Blacks was brilliant; defend and kick for the first 60 minutes, and then force mistakes at the end. Expect the same in the semi, and expect England to get nowhere near the dominance they enjoyed against Dunning and co.
The difference between the two sides is in the finishing. England had a surprising number of good chances to score against Australia early on in Marseille. But they seemed to be more startled than anyone in finding themselves in such positions, and the moments were lost. In contrast, all the questions over a forward pass in the creation of France's match-winning try tended to mask the classy way that Michalak fooled the All Black cover defence before sending away his man. England simply aren't capable of that kind of finishing. As long as France holds their nerve, a couple of touches like that should see them through.
France by 7
I reckon if they win it'll be by 10+
Allez les Bleus!
Now how will the meat-eaters go now that many people are picking them as favourites? Well for a start they will no doubt appreciate playing a side (also famous for their meat eating abilities) that is more aligned to the way they play, and none of this flashy unpredictability of the Pacific Island nations. They must have been starting to sick of that.
These two sides, if anything, have stalled a little with their momentum. South Africa, so emphatic against Samoa and England, looked scared and clueless when both Tonga and Fiji started throwing it around at them. To their credit, however, they circled well when under pressure late on against Fiji, and put them away in clinical if flattering fashion.
The Pumas were not quite up to the standard they had set previously when getting dragged down to Scotland's level in their quarter-final. In fact, the way they got the jitters on defence towards the end of that game had all the signs of a choke coming up (sound familiar anyone?)
But Scotland are no France or England, and Argentina are into their first ever World Cup semi; and they will not mind being underdogs at all. Expect a huge battle up front; these machismo battles are always great to watch. And assuming the Argentinean backs can continue their classy play shown when torturing France and Ireland, Percy, Hubana and Pieterson can expect the kind of test they don't normally get put through playing in the Tri-Nations.
Latin bonding stuff, combined with the fact that everyone hates South Africa, will ensure the crowd is on their side too. And we all know that Steve Walsh can get a little carried away when wanting to grease up to the crowd… A final for The Pretty One anybody?
But sadly, South Africa's superior pace and creativity out wide should see them through, and it's not very often that can be said.
South Efrika by 3
Make that 12, but go Los Pumas!