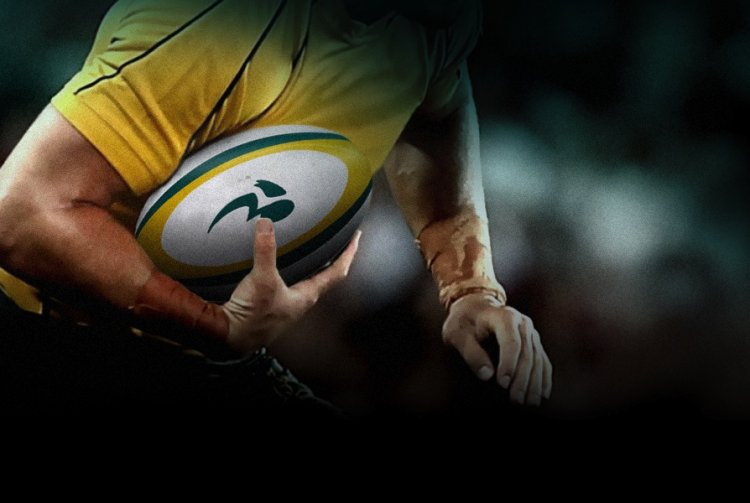 Time for the real deal
After a season full of B teams and selection trials, tomorrow's clash between two of the Rugby World Cup big names – the hosts vs the holders – promises to be no holds barred. England coach Brian "Yoda" Ashton has said that apart from prop monster Sheridan (out nursing a mozzie bite), this is his first choice side. And if you think France wouldn't mind about losing in Marseilles, think again
For the poms, this is the last hit out before RWC 2007 gets under way, and seeing as last week's loss at 'fortress Twickenham' wasn't in the script, a win on Saturday is vital if they're to have any momentum before defending their hold of 'Bill'.
What's really interesting though is to see Ashton's first XV. I'll take my hat off to Yoda, I think he's got it about right, and he's even thrown a little spice into the mix. The key source of the tingle lies in the centres, where he's lived up to his reputation and chosen playmakers over experience.
Hipkiss is well and truly green and Farrell is still really to show what he can really do, but you do feel that these guys offer England the best chance of finding that missing back-line penetration. A roll of the dice though. One thing I don't understand in the backs is why Cueto (winger) needs to go to full-back when you have both Lewsey and Robinson back there – experienced 15's.
The forwards have really chosen themselves, except for the back-row. Here, Yoda has again gone for new talent, putting Rees at 7 and the try-scoring Easter at 8. Easter is a great story – being plucked out of barely professional rugby to play for the Harlequins club this season, and now the defending champions. Rees, I'm told by every English blogger, is a big talent but unfortunately injury-prone; perhaps why I haven't seen much of him. This will be his big chance.
As for Worsley, despite a couple of brain farts with the try-line beckoning at open-side, I think he's unlucky to miss out on his more suited 6 shirt to Corry the faithful donkey. Old man Dallaglio is in the right spot – as impact and spine from the bench.
As for France, they've shown their depth and confidence by running a squad rotation and opting for a racy choice, putting the flawed genius Michalak (picture above) at 10 for the first time in a year. Captain Caveman Chabal also sits this one out, with a classy operator like Harinordoquy coming in at 8. If anything, the France coach Laporte is taking the tie a little easier, but he has the squad to do it with.
Whatever comes, tomorrow night will be a hell of a match.
France: 15 Clément Poitrenaud, 14 Cédric Heymans, 13 Damien Traille, 12 Yannick Jauzion, 11 Christophe Dominici, 10 Frédéric Michalak, 9 Jean-Baptiste Elissalde, 8 Imañol Harinordoquy, 7 Thierry Dusautoir, 6 Yannick Nyanga, 5 Jérôme Thion, 4 Fabien Pelous, 3 Jean-Baptiste Poux, 2 Raphaël Ibañez (captain), 1 Olivier Milloud.
Replacements: 16 Sébastian Bruno, 17 Nicolas Mas, 18 Lionel Nallet, 19 Julien Bonnaire, 20 Pierre Mignoni, 21 David Skréla, 22 Aurélien Rougerie.
England: 15-M Cueto, 14-J Lewsey, 13-D Hipkiss, 12-A Farrell, 11-J Robinson, 10-J Wilkinson, 9-S Perry; 1-P Freshwater, 2-G Chuter, 3-P Vickery (captain), 4-S Shaw, 5-S Borthwick, 6-M Corry, 7-T Rees, 8-N Easter
Replacements: L Mears, M Stevens, J Worsley, L Dallaglio, A Gomarsall, O Barkley, P Sackey