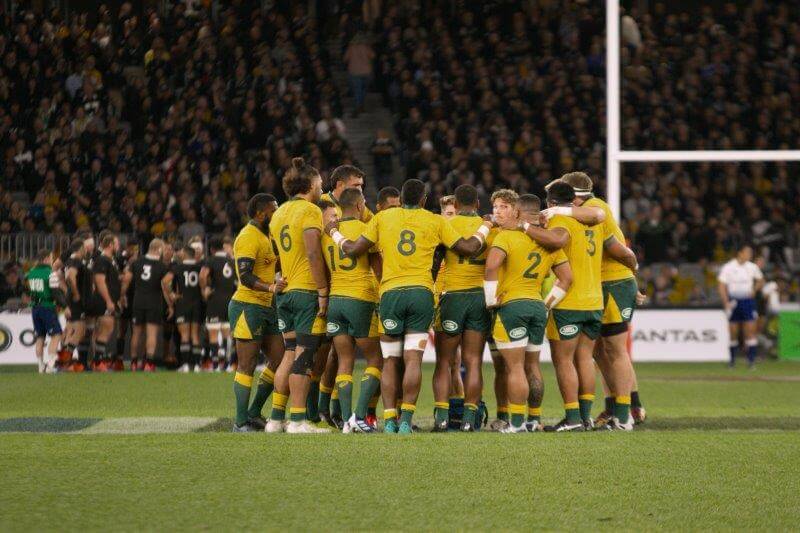 At least there is the World Cup to come. After copping it from all sides the All Blacks … pumping of the Wallabies shows they are still the best team in the world. Although, what are the key talking points from the match?
One more year
After a week of slamming the Kiwis is it really that surprising they came out strong? The likes of Smith, Barrett, Mo'unga, and Savea showed why they have been so brilliant for the All Blacks for the last few years, and why they will be so strong come the World Cup. Although the All Blacks seem to be a different proposition at home compared to when away, they know how to turn up when the pressure is on, which is the greatest compliment a side can get. Despite what everyone has said this week, they are still the best side in world rugby and will be for a number of years.
Wet weather
Although Australia's game plan needed to change in accordance with the weather their kicking was poor. Folau may be gone but this doesn't mean Australia isn't a threat in terms of contested kicks. Aaron Smith's try was a classic case of New Zealand's brilliant counter-attacking abilities thanks to a lack of pressure from Australia. If Australia is to be a threat at the World Cup they must appreciate the advantages a contested kick has over simply pumping the ball down field for metres gain, compared to challenging the opposition for territory.
Scrum
Australia's body height was poor throughout the game. After last week's demolition job, Australia looked arrogant at scrum time. The scrum height looked high, simply expecting to run over the top of New Zealand after last week. To conceded two scrum penalties against a seven-man scrum is poor. Although Australia has made immense ground in terms of scrummaging they must learn to be more consistent in order to be a dominant scrum. Hopefully this is an important lesson learnt in Eden Park for the World Cup.
Five weeks out 
With only 35 days till the World Cup how is the side looking? It is always harsh to judge a team after a trip to Eden Park, but after a crushing defeat to New Zealand is this our best team? Plenty still have questions over Lukhan Salakaia-Loto at blindside, while Beale has failed to replicate the same form he showed off the bench. Nic White in the last two weeks has shown he is far and away the best number nine in Australia, with Genia's stint off the bench littered with poor kicks and a lack of direction. The Aussie's taught the Kiwi's a lesson last week. However, the Aussie's where taught a great lesson this weekend by the Kiwi's. Consistency. To go deep in this year's World Cup, it will need more than just a brilliant performance once in a while. It will take discipline and maturity. Whether this side has that will be seen over the next few months.
Naisarani the goods
One of the few positives for the Wallabies was the performance of Isa Naisarani. Twelve carries for 76 metres in Eden Park is a fine performance from the four test veteran. Australia has been calling out for a strong, ball carrying backrower and that is exactly what Naisarani is. His form will be crucial in determining how the Wallabies go this World Cup.