This is the second part of my interview with the ARU General Manager for Participation, Andrew Larratt.
In part one we looked at the specific changes to the administration of grassroots rugby – the introduction of a participation fee and the move to a 'per player' insurance system.
Today we look at the communication and consultation process around these changes, an area that has been another central cause for complaint. Competition Manager of NSW Suburban Rugby, Tim Richards, said in an email to all clubs last week that the changes were 'foisted on us as a fait accompli very late last year', and that NSWSRU have faced 'considerable pressure and funding threats from the ARU' as they have tried to adapt.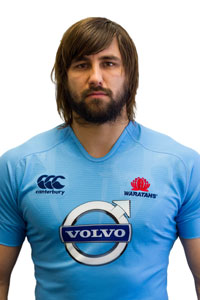 According to Larratt the communication was more or less outsourced to the member unions (such as NSWRU), right from the very start.
"The review committee, which was member union driven, began formal communication in early November. What was clear through the process was the member unions had those relationships with their competitions and through into their clubs. They were absolutely steadfast that this reform needed to happen, and it would be tough but we needed to recalibrate the game, but they all had different approaches and different styles, depending on their local market relationships. We decided to use this approach instead of an ARU-driven, corporate communications plan," he said.
This may go some way to explaining why the situation is so different across the country – ultimately the ball was placed in the court of the member unions to consult and communicate these changes. Given the central role in the ARU in this process, though, it doesn't make much sense to me that they remained silent.
"The reforms were driven by a collective of the member unions. They all communicated in different styles, they wanted to have ownership of that relationship. I think that how the ARU in a national position can find that balance between local, member-driven communication and being able to provide a clear long-term vision for the change, it's finding that balance.
"The approach was not to take an above-the-line media plan to brief journalists, it was a conscious decision to say this was from a governance and a new business model, and to work through the member unions, to let them face-to-face with their competitions, their boards, their people. It was very much that approach, and not played out through media."
And yet it hasn't really worked. There is still widespread confusion in many unions about exactly what is happening in 2015, and anger at the perceived lack of consultation. And the ARU haven't really helped that, with information excruciatingly hard to find online for the casual player. There is a summary page (www.rugby.com.au/gameplan) which is informative, but I couldn't find it on my own and had to be told by Larratt that it even existed.
I asked Larratt if the process could have been handled better.
"If I reflect on that time frame, I think we could absolutely do far better, for example engaging through surveys to participants in clubs and competitions to gather information, and be able to look at workshops and roadshows. What I think happened with the review committee was a balance of their experience and intel of the fact that this is a significant reform and change.
"This was based on all information from other sports, competitors in the industry, what they have done about what we needed to move very quickly to do to set us up for the next ten years and beyond. It required that leadership approach to it. I think the challenge with that, in reflection, is that it's only as good as how you can communicate and explain, and then you can bring people along on the journey. That's where we've now started to get that piece around the registration fee and the value provided, and the importance of the member unions in development, but we also now need to show the clarity in the message around insurance."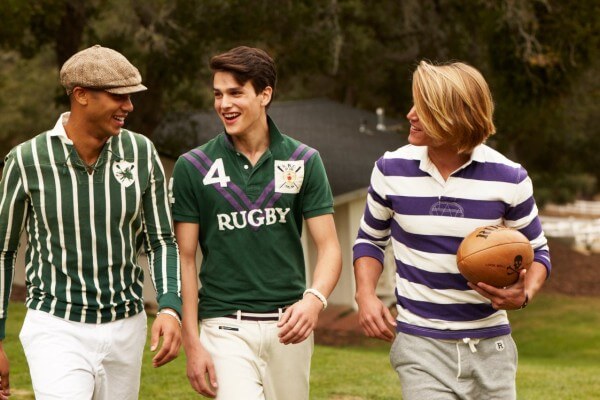 It's clear that some of the complaints from clubland have gotten through, though. Larratt tells me the ARU are now investigating a casual player insurance rate, to cover the one or two-off player that appears so often at Subbies clubs like mine. However there are challenges.
"We are trying to explore the best way to look at a small block of games, or just one game, and we are doing our best to try and do that. But we can't put at risk an overtly large number of people who go for the causal option and then dilute the pool, so it's a tricky situation. That would largely solve the main issue with the insurance changes."
Ultimately Larratt is upbeat, pointing to areas of ARU investment that haven't received the attention they perhaps deserved, though he admitted that was largely their own fault.
"We have recently developed a new program for the community with the Australian Sports Commission, VIVA7s (website is now live, viva7s.com.au). VIVA7s is non-contact, a way we've proactively put our effort, energy and some funds into a rugby product, an experience that is inclusive for all ages, abilities and genders, and can be hosted by a club and drive a new revenue stream for them, as well as BBQ revenue and so on," he said.
And whilst he is forthright about the shortcomings of the ARU's approach to the changes, he largely sticks to his guns about the particulars of the reform.
"In my view we could have communicated and engaged far better and listened more carefully to those at club level. But I also believe from my experience that the change would still have been difficult and extremely hard in terms of the introduction and understanding of the registration fee, and then the reasons why of the insurance.
"I look at this in a five year block, in a ten year block. Part of what we are doing here will create a much more robust rugby community, it will stabilise the services and incentivise clubs and unions to grow the game. And I think that's a great thing because in the current marketplace, if we don't organise ourselves and focus outwards to compete for the choices that kids are making and families, we aren't going to be growing."
It's is a valid argument, and it's a real shame that it wasn't convincingly made in November before the changes were announced. There are still undoubted flaws in the program, many of which are still to be ironed out. It has done little to change the impression of the ARU at the grassroots – that being a body who has mismanaged the game to the point of financial ruin, and is now asking regular clubmen and women to pay for their errors.
This is not wholly true, though elements of it certainly may be. But without having their voice in the debate the ARU essentially conceded defeat, and now face an uphill battle to convince the grassroots of the game that they are acting in rugby's best interest, and not in the best interest of their own bottom line.
This interview has shown that there is some logic behind the changes, and they may be best for the health of the game in the long term. However there is still a long way to go before that point of view gains any respect in the rugby-playing community.