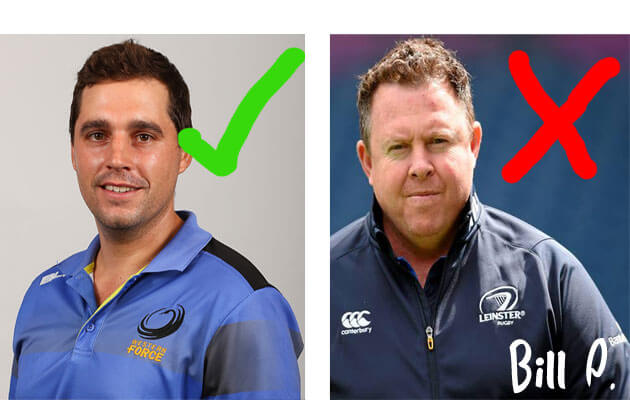 With concerns about the financial stability of rugby in Australia growing, the ARU today announced it was diversifying into global executive recruitment as a way of generating alternate revenue sources.
The announcement comes hot on the heels of another successful world-wide candidate search by an Australian rugby franchise which saw interim Western Force coach, South African David Wessels, appointed to the role full-time of Head Coach.  
Early indications suggest the new HR venture is unlikely to have any impact on the cost base of the ARU, as the additional work in specialist recruitment services will covered by existing resources. ARU spokesman Crawforde Brighton-Welles explained.
"I guess we could conduct our own world-wide search for a crack bunch of HR specialists, but what's the point?" said Brighton-Welles. "I'm sure between the St Leonards and the states we can get something cooked up. This HR thing seems like a pretty easy gig anyway."
Although the ARU is moving into an already crowded market, Crawforde Brighton-Welles said the ARU was up for the challenge and planned an innovative approach to capture market share.
"From what we can tell this HR lark comes down to a few key things: one, to get a gig you need to be a 'good rugby man'; two, you need to already be working in the job; and three, whatever the outcome of the appointment, you need to put the words 'world-wide search' in the press release announcing the appointment, then leak names like Heyneke Myer or Stuart Lancaster to the press to throw them off the scent.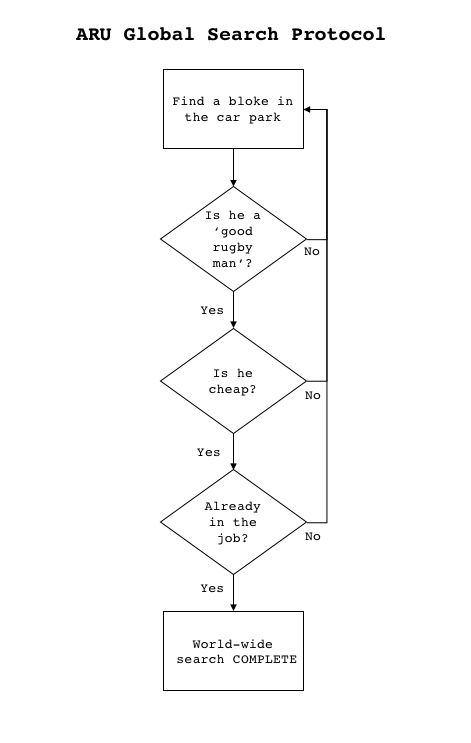 "Regardless, we've already got a fair few runs on the board. The appointments of Rich Graham, Daz Gibson, Stilesy, the new Reds' CEO – whatever his name is – and now the Saffer bloke over in WA, whatever his name is also, are living, breathing proof the model works."
When pressed about the effectiveness of the world-wide searches to date given the failure of former Reds' coach, Richard Graham, to see out his contract, Brighton-Welles was upbeat.
"Look, of course in any game you're going to run in and bowl the odd wide; and that's what Rich Graham turned out to be. Anyway he was Rod McCall's pick – say what you like about Slaughter, but he knows fuck all when it comes to world-wide searches."
While declining to comment specifically when contacted by Off-White Card, market leaders in the recruitment field said they were both "unware and unconcerned" by the ARU's move into their traditional territory. 
Unperturbed by this the ARU is forecasting a rapid expansion its recruitment services arm the coming months with several appointments in the pipeline.
"Well, we're starting to make our mark on the international stage. We consulted on the appointment of the 2017 British and Irish Lions coach and got our man (incumbent Warren Gatland) over the line so its full steam ahead.
"Looking domestically I'd reckon the Rebels are due for a world-wide search in the near future and even though Bernie just got extended at the Brumbies, there'll be a couple of world-wide searches for Wallaby spots coming up. Encouragingly, we reckon we've already got a top-shelf pool of candidates for any of these roles so any subsequent world-wide searches shouldn't take more than a few hours to complete."