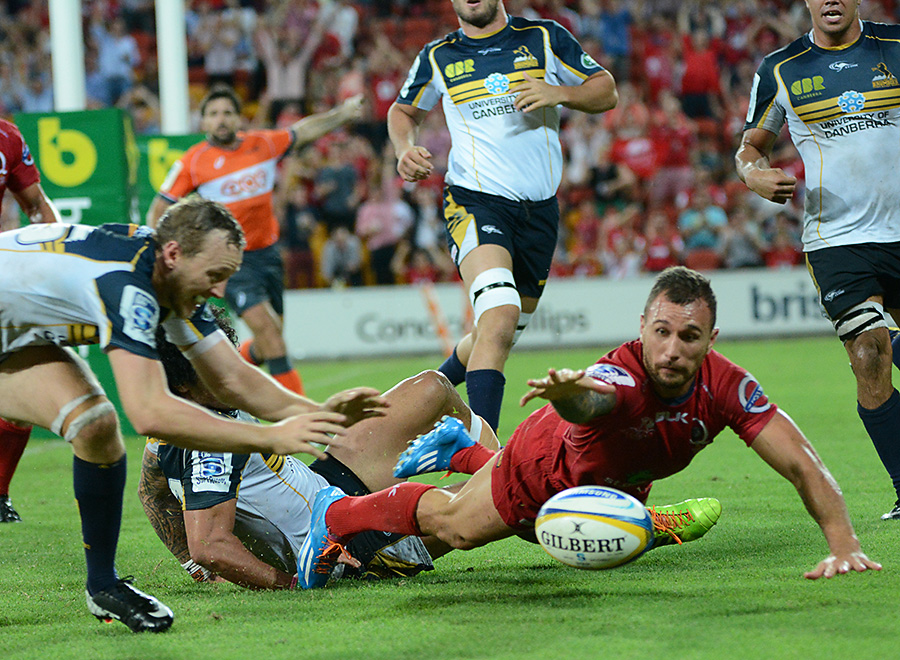 Attitude, commitment, determination and courage are all admirable aspects of rugby performance and in at least two games in the weekend these were in large supply. The derbies had them in large quantities, as they were with the Rebels performance against the chiefs.
In the case of the Waratahs and the Reds, you have to say, threw everything they possibly could against the defence commitment wise – for the Reds especially in the second half. However, I've said quite often that attack is asking questions of defence; the more difficult the question the more difficult it is for the defence to come up wit the right answer.
Difficult questions must be multi-dimensional. In the case of both of those attacks the nature of the attack was purely physical. All the defence needs in those cases is for the defence to be physical.
The most significant quality of the attack is one which moves defenders away from the space that they're occupying and continues the attack into the space that defender has left. A good attacking team doesn't rely on width or lack of width, it relies on making space and attacking that space – wherever it is. That was the dimension that was missing from both the Tahs and Reds.


An attack which makes a space relies on accuracy of support play to take advantage of the space that's being made. When I see support players running onto opportunities I know that there's a number of things present in the attack: it's not too deep, it's quickly getting in front of support players to let them run onto the ball and I know it's running straight. In this situation I see my ten and  nine getting second touches, blindside wingers coming into the play and I see my forwards running into opportunities.
Add to this scenario the absolute need for quality attack to offer something more than ruck ball. In my coaching manual I've got five or six different option to play out of the tackle. The last one I mention is the ruck because I don't want ruck ball unless it's been forced on me by the opposition. I want to approach the ruck with all options available:
Looking for an offload, and if that's denied to me

Powering on with leg drive, and if that's denied

Quick Recycled ball and drive off the edge of maul, and if that's not possible,

A driving maul (which brings more defenders in)
All of these options bring defenders away from their spaces and let you attack those spaces.
These options were devoid in the Reds and Tahs game. We never saw a driving maul but from set piece.
In what we saw on the weekend, "all" the opposition had to come up with was enough courage resilience and determination to counter those simple attacks – and they were able to do it excellently.
The other aspect of attack that I haven't mentioned that those teams relied on were the "big play" – where the playmaker puts a runner through a hole. But because the mindset is that the big play will produce the result, all the other aspects disappear. Nine out of ten times when we see one of those 'big plays' the line breaker invariably gets penalised for not releasing because there's no support!
Full marks to the teams that won, but good attack would have been able to unblock those defences on the odd occasion and get a result. There's an old adage that "there's no defence to perfect attack."
I thought that the Tahs were a little unlucky not to be given Cam Crawford's try. The law of the game doesn't say if a defender gets obstructed its a penalty, it says if he would otherwise have made the tackle. Did Mathewson misread it and move towards Lance and then try to move off and make the tackle on Crawford? Could he had made that tackle effectively? I extremely doubt it.
I wish we could have had that TMO at Twickenham last year and then the obstruction of Hartley on Moore would surely have been picked up!
There's something else that needs to be part of your attacking philosophy. When your last line of defence is part of your attack, other players need to fill their defensive roles.
In Jessie Mogg's chip kick through and try there was no coverage, and this weekend whenever there were handling errors there was no sweeping and mopping up.  There needs to be.
You have to have accuracy of execution in rugby – catching and passing skills are fundamental and their lack of this last weekend was alarming. I lost count of the number of times passes went behind players.
One commentator said the Tahs won the game everyone but on the scoreboard but they certainly lost it in the fundamentals.
I think that it got to the stage where the Waratahs, instead of focusing on what they had to do to produce the result, became focused on the result.
When a commentator talked to Brad Thorn after a tough New Zealand match how they continued to get tight wins, Thorn said that they just continue to focus on their own individual roles and we get a result. We could do well to reflect on that.
Luke Jones
More and more people continue to notice Luke Jones' performances, we've now even got Kiwi commentators singing his praises! I don't mind players making a few mistakes – if he's doing loads of things a few errors are to be expected. I'd rather a player do a lot a make a few errors than do little perfectly.
A medical fiasco
Some commentators have explained away Israel Folau's exclusion from playing for the Waratahs with two points:
That the ARU has invested a hell of  a lot in the player, and

That player welfare is paramount
Are we to assume a player who costs more money get's more protection? That we don't have to look after less expensive players? Surely that's immoral and we have to look after them all.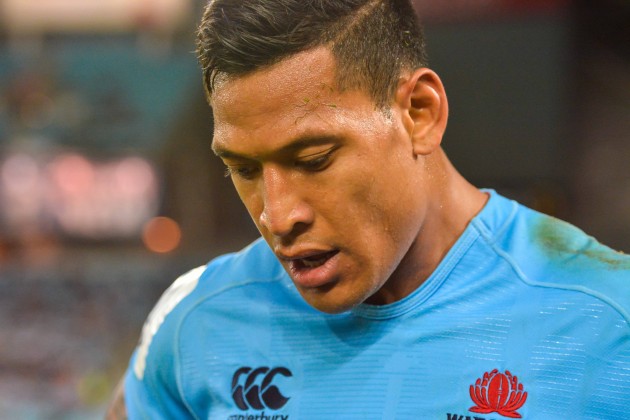 How do we arrive at the conclusion that leads us to believe that the player has something they need protection from? Presumably an ARU medical person has arrived at a conclusion on Folau's injury without having spoken to him. To me that shows a total lack of respect for both the Waratah's doctor and specialist in Perth that they took him to. I don't know any doctor that will give me a prognosis on my health without seeing and talking to me!
The only other situation that has similarities to this had a player leaving the code with Scott Gourlay in 89. Despite the fact he'd recovered from a broken thumb and declared fit to play, one of the ARU doctors in Queensland declared him unfit to play. He went to league.
I hope that the ARU can quickly establish confidence in the players that there is a viable system that is fair and sensible – because I can't see this here at all.