The last few weeks have seen something of a civil war within Sydney rugby circles, with big Premier clubs on one side, and the ARU on the other.
I'll start this article with a disclaimer: I am not affiliated with any Sydney Premier club, nor am I affiliated with the ARU in any way. I have played rugby for the past 20 or so years, at junior clubs, schools and now for a low-grade Sydney suburban club (I am still confident that this pathway will lead me to a spot in the Wallabies 2019 RWC team). So I'd like to think I am coming at this with a neutral perspective.
And I think that needs to be said, because so far this issue is ripe with hidden and not-so-hidden agendas on both sides. I know this is a long post but please bear with me, as it's a complex issue and can't be half-arsed (Matt Rowley will be looking at the other side of the argument in coming days).
The issue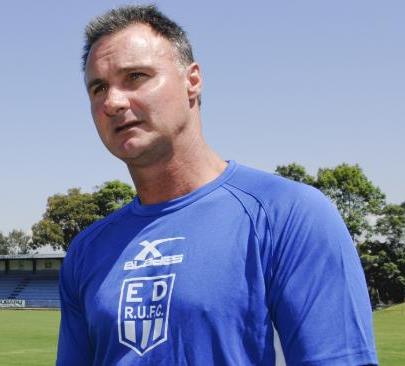 To briefly summarise the debate so far, the ARU is set to release its five year strategic plan, which outlines the broad direction for the code over the coming years, and how the influx of TV cash will be spent. Though nothing has been publicly released yet (another disclaimer: I haven't seen the report, but I have seen an outline containing basic details), representatives of Sydney Premier Rugby clubs have claimed that they won't be receiving any of these newfound funds.
This debate boiled over last week, with Eastwood President and former Wallaby Brett Papworth penning an article on Rugby News which goes right at the throat of the ARU, and its perceived management issues. It has struck a chord, and been circulated widely through the rugby community. He has since followed up his article, firing a few more shots at the ARU but also tempering some of his more strident comments.
There is no doubting Papworth's passion, and his commitment to the game. Anyone who gives up their own time to serve as a club volunteer should be applauded, and I know through work at my own club that it can be thankless, demanding work. But there is more complexity to this debate than he makes out.
What about the ARU?
To make sense of this whole debate, we need to go right back to basics and ask ourselves one question – what is the purpose of the ARU? It seems like a basic question but the answer is critical to this discussion.
To me, the ARU has two functions within our game: the first is to ensure as many people are playing rugby as possible, and the second is to ensure the continued success of the Wallabies and other national teams (such as men's and women's 7s, Wallaroos, u20s etc).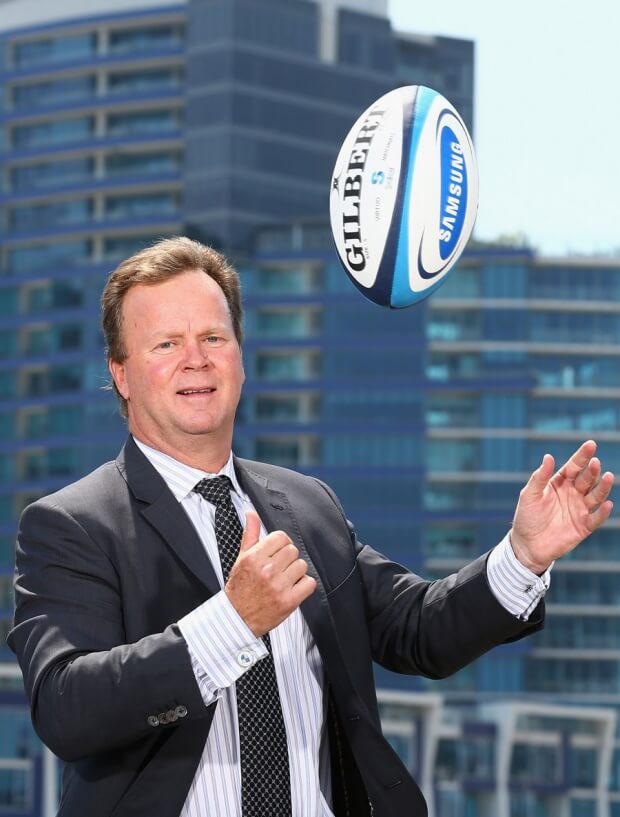 With a limited amount of funding available (as much as we'd love it to be unlimited), the ARU must direct all of its investment to serve these two aims. For every dollar spent, they must ask themselves two questions: will this help bring more people to play our game? And will this help the performance of our national teams?
What about the clubs?
I think it's important to make a differentiation here that Papworth does not- 'grassroots' is a term that is bandied around like, well, a rugby ball during this debate and it can mean a few things. Is the Shute Shield or Queensland Premier Rugby 'grassroots'? I don't think so. Not at Eastwood, where players are getting upwards of $200 a game to play. But local junior districts? Yes.
It is in Papworth's interest to lump the two together, but I think a better analysis of the issue would separate these two apart, especially when it comes to the issue of ARU funding.
In years gone by, the Shute Shield would fall under the second of the ARU's goals. They were a valuable step between school rugby and representative rugby. But as the game becomes more and more professional, with junior squads, EPS programs and now the NRC and under 20s competition, the clubs are rapidly losing relevance in this discussion.
The cold, hard fact of the matter is the ARU cannot be at all certain that a dollar spent on Shute Shield rugby will help the performance of the Wallabies, and would much rather spend on under 20s programs and NRC where the benefits are much more clear.
But for junior clubs it's a different story. Are they capable of fulfilling the ARU's first goal of bringing more players to the game? The answer is certainly yes. Junior clubs are a vital part of our game, and investment in these clubs is critical. And yes includes Shute Shield clubs with extensive junior networks like Manly or Eastwood.
The ARU need to do more to support these junior clubs. They are doubling grassroots investment (from $5 million to $10 million), with a commitment to increase the number of Development Officers working to promote the game. I'd hope to see an investment in junior clubs as well, to back up the work of these DOs and ensure that we keep as many young people in our game as possible. We will see if this is included in the plan.
Going personal, facing the future
But instead of making this the focus of their case, Papworth and Dwyer have taken the personal route. They pitch this debate as a case of the grassroots devotees' vs the corporate ARU lackeys, with one side only caring for the game and the other only caring for the bottom line.
Is this really the case though? Papworth is a rugby man but is also clearly looking after the interests of Eastwood as well. He wants more money to NSW. He barely makes any mention of Western Sydney, which represents a massive untapped player base (and clubs like Parramatta and Penrith are still struggling, and clearly should be considered differently than Eastwood or Randwick when it comes to funding). He barely even mentions junior rugby, which is where the money actually needs to go. No mention of women's rugby, or 7s, again both areas with massive potential for growth. He then derides Viva 7s, the ARU's attempt to diversify their game offerings to compete with the NRL's Touch Football juggernaut.
These may be waved away by Eastwood and co as costly distractions to the main product, but I think that reaction in many ways sums up the shortcomings of their argument. They are clinging to a game that really doesn't exist anymore. The Shute Shield is no longer the only game in town, and is in fact declining in importance every season.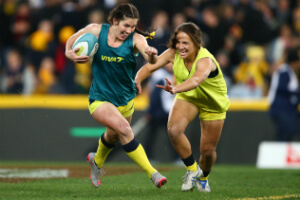 Getting people to play the game is now harder than it ever was, with Subbies clubs also on a rapid decline (another part of the 'grassroots' that Papworth doesn't mention). I applaud the ARU's attempt to diversify into Women's, 7s and non-contact rugby, as they finally seem to have grasped the direction the world of participation sport is heading. Will Viva 7s work? Maybe, maybe not. But I think it's a worthwhile venture nonetheless.
Papworth wants to reinforce the foundations of the game, while the ARU is looking to expand. There is a middle ground here, and I think it's where the solution lies going forward.
Empowering the coalface
Before I go too far in praise of the ARU, though, I do need to acknowledge Papworth's best point, which was the below paragraph:
"As a first step, why not hand some of the development responsibility back to the clubs and the local areas. You don't need to own it, and we have done it well over the years. Vibrant local clubs, at all levels, can have a big impact on the local community, and it might enable us to gain back a bit of ground against the other codes. And it will make a huge difference to the culture and the longer term development of players."
It's a basic truth that in most cases people at the coalface will have a better idea of what works and what doesn't than head office. Now Papworth's statement contains a few assumptions and a few unjustified uses of the word 'we' (have all areas 'done it well over the years'?? The evidence would suggest that some have and some, in fact, have not), but it's where Papworth's best argument essentially lies.
The challenge for the ARU is developing a coherent, national strategy (and yes it should be national, not just isolated to traditional strongholds) that allows local districts to have some say in how new players are attracted to the game, and some control over the means of doing so. And the ARU should let successful areas do their thing, while stepping in to take control if things aren't working elsewhere.
An idea I'd like to see implemented is a fund (say, $250k a year) for junior clubs to apply for to help attract new players to the game. They would have to submit a costed proposal, including numerical targets, and report on how they went. But it could be used for flyers, training camps, new equipment, school promotions etc. A simple way to empower clubs to do what works best for them, while ensuring a good chance of a return for the game as a whole.
Where does the Shute Shield and Queensland Premier Rugby fit?
It's easy to argue that junior clubs should receive financial support from head office. The case for the Shute Shield, and indeed Queensland Premier Rugby, is less clear. I haven't been presented with any coherent arguments that they deserve any ARU funding going forward. Yes they have a proud history in our game, and yes they still have a role to play. This doesn't mean they deserve to be funded by the ARU, though.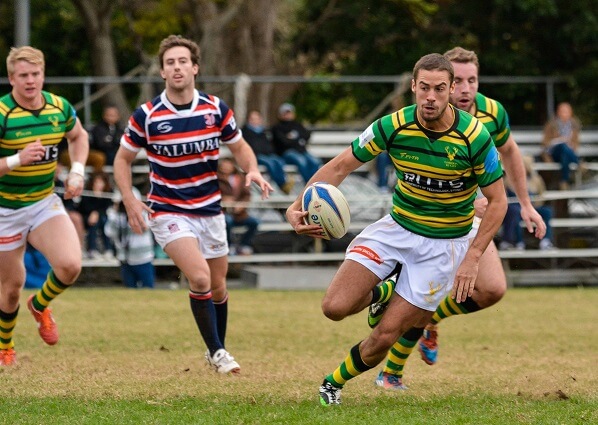 We must refer back to the two core questions – are they helping the Wallabies? I don't think so. Are they attracting players to the game? I don't think so. The ARU are apparently funding their TV deal, which I think is appropriate (though I wonder why we can't strike a similar deal for Premier Rugby up north?). I love a bit of Shute Shield rugby on a Saturday arvo. But it's not as important to our game as the NRC, or the under 20s, or the sevens, or the women's teams.
There is a case these Premier Grade competitions help the odd player who 'slips through the cracks' of the development pathways. They miss selection in a squad and all of a sudden they can't get a look in and are forced to toil through the ranks of club footy. This is a fair argument, but these examples are few and far between, and there is a decent chance any funds wouldn't reach these young colts and rather end up in the pocket of 1st grade recruits (an eventuality Papworth could have ruled out, but to this point has not).
Looking forward, looking back
Rugby is a game that has too often been accused of clinging to its past, the grand traditions of years gone by, at the expense of moving with the times. The ARU is on a hot streak of success at the moment which is almost unprecedented: the success of the Wallabies, the growth of the NRC, the new TV rights deal, the Sydney 7s and more. Now it seems they are attempting to shift the game to new frontiers.
On a conceptual level I think this should be applauded, but they must be careful not to leave the faithful behind. I don't think they have handled this as well as they could have.
I have numerous issues with Papworth's arguments and the way he has made them, but there is no doubting he represents a considerable portion of the Australian rugby public. And there is also no doubting his commitment to the game, and the fact that he essentially wants the same thing as the ARU at the end of the day, the same thing we all want – more people playing and more success for our national teams.
It's up to the ARU to ensure this faction of our game have a seat at the table. It's the challenge of running a game with such history, but so many future challenges. Like it or not, the big Sydney and Brisbane clubs need to be brought on the journey too.
Now we await the five year plan, where we can separate the truth from the fiction on both sides and truly see what the ARU are made of.