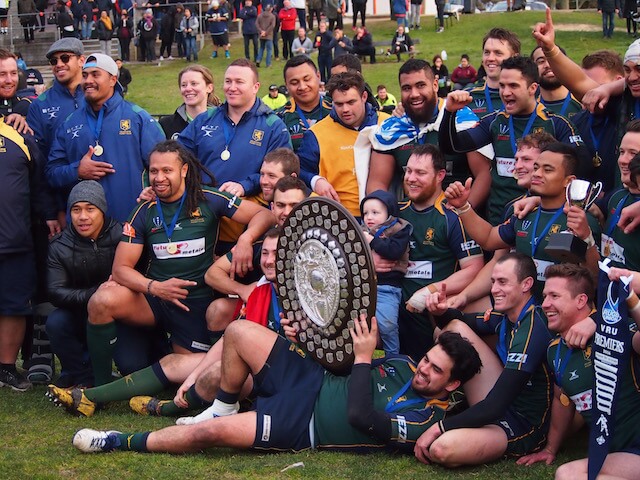 Victoria's premier rugby competition kicks off this weekend.
Forget those once noisy cars lapping around the lake for the spoiled rich and the AFL circus.  The eyes of Melbourne will turn to the rugby pitches this weekend. After Friday's Super Rugby "warm up" the Dewar Shield will finally start on Saturday.
After a three years reign, Harlequins were beaten by Melbourne in the 2016 Grand Final.  It was an exciting match that saw the Unicorns prevail in the dying moments of the game. In 2017 the two top clubs will most likely battle again for the title.
The reigning champions start their campaign away versus Footscray,  The Doggies, who went through a rebuild offseason, will be a challenge for the Unicorns.  Expect a brutal encounter, where the Dogs will use their usual physical strength to intimidate the opponents.
Harlequin will also start their quest for the top spot away from their home turf, as they travel to Southern Districts.  After an abyssal 2016 season, where they only won a single game in 1st grade, the Pirates need some luck to go their way.
However, the most anticipated match will be Moorabbin v Power House.  The two teams are capable of pushing for a top two spot, and this game may provide some early signal of which of them has the edge.
The last match of the round will be the battle of the Hills, with the Eagles hosting the Broncos at Frog Hollow Reserve.
The round
Moorabbin v Power House @Keys Road Reserve
Endeavour Hills v Box Hill @Frog Hollow Reserve
Footscray v Melbourne @Henry Turner South Reserve
Southern Districts v Harlequins @HMAS Cerberus
All matches will kick off at 3:10 p.m.
Bye: Melbourne Uni