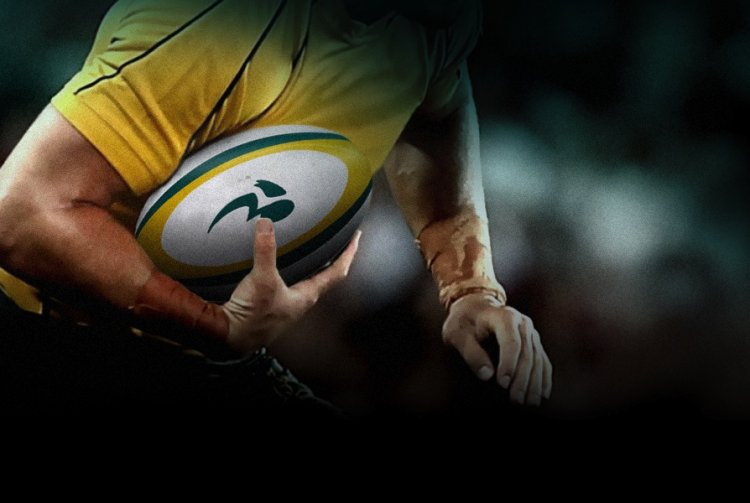 By Chook.
I think we need to rate the players that will face off for the Tri Nations and see how the Wallabies match-up. I feel that we would be quite low at the moment. I reckon the Saffas easily out-mongrel ABs and Wallabies, although the ABs wouldn't be too far behind them. Bakkies Botha being present basically drags the whole team up to a whole new echelon of mongrelness. Not to mention freakin' Burger. The ABs have Carter which drags them down a bit due to his underwear commitments and Donald makes me laugh, so he brings them down further.
Things like eye gouging, biting , spear tackles and dangerous throws score highly. Tackling without using the arms and niggle off the ball also was taken into account. Supporting your pals in the fight is admirable but does not score highly.
Some points to consider:
ABs
8. Ali Williams is as useless as Sharpe but with more mongrel so he has some good attributes. Keven Mealamu is useful and mongrel-y. He is handy but a bit passed his prime. Good in a scrap and willing to take a sneaky lineout throw as well.
They have plenty of players that look pìssed off but that is due to residual hatred to Henry and the stupid rotation system as well as the unbearable burden of actually being in a team that has won only a single RWC. Sivivatu can only fight chicks which is a poor effort by him. Nonu gets an unhonorable mention for hitting Huxley who had a brain tumour and is obviously retarded. Shame about the mascara though.
Saffas
The Saffas wrote the book on mongrel. France, Fiji, Manu Samoa and Tonga touch on the level of mongrel the Saffas have at times but not across the board like the Saffas can. They have depth that other nations can only dream of in this area. Think Bakkies Botha, Butch James, Burger and Victor Matfield just for starters. Its too bad the Saffas also include wet tea towels like Frannie Steyn and Monty in their team to take that edginess off. Otherwise they would be unbeatable and be deserved world champions.
As it is, it seems to me they must have a quota system on mongrel perhaps due to the need to finish a game with slightly more players than a Rugby League side.
As a note, Matfield looks a little too well fed and watered on great cuisine and wine sourced from the Toulon region to fully access his mongreloid powers.
Wallabies
We score low on mongrel. Horwill promised a lot of mongrel but failed to deliver 'cept for half a cup of claret and a stupid looking eye. McMenimen is supposed to be hard but is more like a stick of celery lost at the back of the crisper.
As always its up to the Tahs to supply mongrel with Waugh, Palu and Lote to the rescue although Waugh just plays hard, Palu needs Cowan or a copper to pìss him off and Lote needs his dreads pulled to activate his anger protocol. He also needs to have Sam Norton Knight somewhere in the same postcode to engage the red mist.
Hynes has some promise but needs to take the head off Carter for me to be totally convinced of his credentials.
I can't see the Wallabies winning the Tri Nations as we are far and away the worst performed Mongrel team in the comp and we will be spanked form pillar to post by harder, tougher teams.
Here's Chooks Own Mongrel-o-meter… (10 being most mongrel-iest)
10. Eats Babies (Bakkies Botha level)
9. Eats Wallaby Wingers (Richard Loe level)
8. Quokka Hammer Throw Champion level
7. Pull Lotes hair/ Flanker level
6. Gingah/Ranga/ Annoyed Scrumhalf level
5. We Got Your Back Kid, Just Don't Be Pointing One Of Them Guns, A'ight Man
4. I fight like Ben Tune level
3. My Underwear Advertising Commitments Prevent Me From Man-ing Up level
2. Gandhi non violent resistance/ I Play In The Backs level
1. My Favourite movie Is The Notebook level
You'll see there are a few gaps, and no doubt disagree with a few so let me know what you think.
ALL BLACKS
Tony Woodcòck, 1
Andrew Hore, 1
John Afoa, 1
Anthony Boric, 1
Ali Willliams, 8
Adam Thomson, 1
Rodney So'oialo (c), 7
Jerome Kaino, 3
Andy Ellis, 2
Dan Carter, 3
Rudi Wulf, 2
Ma'a Nonu, 8
Conrad Smith, 2
Sitiveni Sivivatu, 4
Mils Muliaina. 2
RESERVES
16. Keven Mealamu, 8
17. Neemia Tialata, 6
18. Kevin O'Neill, 5
19. Sione Lauaki, 6
20. Jimmy Cowan, 7
21. Stephen Donald, 1
22. Leon MacDonald. 1
SOUTH AFRICA
Conrad Jantjes, 4
Odwa Ndungane, 4
Adrian Jacobs, 4
Jean de Villiers, 4
Bryan Habana, 4
Butch James, 8
Ricky Januarie, 4
Joe van Niekerk, 4
Juan Smith, 4
Schalk Burger, 9
Victor Matfield, 7
Bakkies Botha, 10
CJ van der Linde, 4
John Smit (captain), 5
Gurthro Steenkamp 5
Reserves:
Bismarck du Plessis, 6
Brian Mujati, 5
Andries Bekker, 6
Luke Watson, 5
Bolla Conradie, 5
Francois Steyn, 1
Percy Montgomery 1

WALLABIES squad:
Backs: Adam Ashley Cooper, 1
Berrick Barnes, 1
G&GRs own Luke Burgess, 2
Sam Cordingley, 1
Ryan Cross, 1
Matt Giteau, 1
Peter Hynes, 7
Drew Mitchell, 1
Stirling Mortlock (capt), 5
Brett Sheehan, 6
Timana Tahu, 3
Lote Tuqiri, 7
Lachlan Turner 1
Forwards:
Ben Alexander,
Al Baxter, 5
Richard Brown,
Matt Dunning, 6
Rocky Elsom, 7
Adam Freier,
James Horwill, 8
Hugh McMeniman, 1
Dean Mumm, 2
Stephen Moore, 1
Wycliff Palu, 7
Tatafu Polota-Nau, 6
Benn Robinson,
Nathan Sharpe, 1
George Smith,
Phil Waugh, 7
Dan Vickerman. 7.