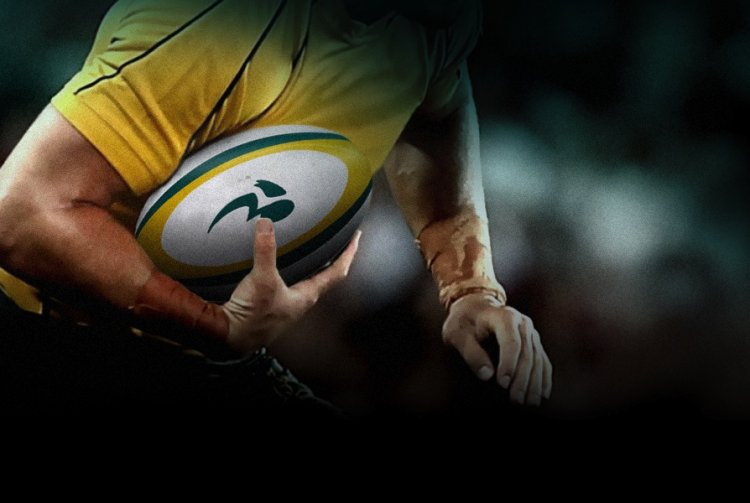 Should all the chips fall the right way, the Brumbies could be just about to pull off the most remarkable recruitment drive since the franchises inception.
Many would say that they already had one of the best squads in Australia, with World XV players like Mortlock, George Smith and Stephen Moore backed up by talents like Ashley-Cooper, Tyrone Smith, Ben Alexander, Mark Chisholm and Peter Kimlin to name but a few. A squad that only just fell short of the finals.
However, with the signing of Matt Giteau – Australia's most talented back and perhaps the World's form 10 – they have done far more than plug an experience hole at pivot, they have reached a tipping point of desirability that other players are finding hard to resist. With Giteau came Wallaby Josh Valentine, and now the rumour mill has it that Europe's finest, Rocky Elsom, and the future of Australian rugby, James O'Connor, are also interested.
It's understandable. With Giteau, that Brumbies team, together with the experienced and no-nonsense guidance of Andy Friend and Melon Finegan, has 'winning' written all over it.  Chuck in Elsom and O'Connor and you could put the team in Wallaby jerseys quite happily.
Think of it from Elsom's viewpoint; "I've won the Heineken Cup, what's left to do outside of internationals, and where am I most likely to do it?" Assume the money's about the same as any other state (for an Elsom it's the ARU portion of their contract that makes the big difference), and all of a sudden Andy Friend's meagre budget is no longer the main sticking point.
But then the rest of us start asking; "is it right and fair for one state to have all this talent?"
Well, by current rules, it's definitely fair. Friend, Fagan et al have simply been rewarded for excellent recruitment strategy. Within little time they've built the right culture and team and then targeted the right marquee player in Giteau, whom other players all respect on for his impact for the team. Not one expensive league conversion, for example. The rest has followed from that.
But is it right? Should one franchise have all that talent? Is this good for Australian rugby? What about the Force  – losing Giteau, Valentine and potentially O'Connor – and the Reds seeming to lose a potential saviour in Elsom? Both teams struggled for mid-table or worse this year, what could next year possibly offer? And what if/when we get another team in 2011, won't this just dilute the talent in the other sides even more?
They were my initial fears. But with another Super 14 season and no Australian winner, I'm coming to the viewpoint that this could be the best thing for Australian rugby overall.
The last time we had a Super 14 dominating team, we also had a Tri-Nations and World beating one (see table at bottom). While there's a chicken and egg argument here, there's no doubt that combinations like Jeremy Paul, David Giffin, Gregan (inside flick to Finegan), Larkham and Roff, practised week in week out in Super 12, transferred themselves onto the international paddock.
On top of that, and perhaps more importantly, is what comes with knowing how to win. Doing it at Super rugby with (and against) the same blokes no doubt breeds an invaluable culture. Just look at the Crusaders, who are still living on it this year, even with many of the cattle gone.
So, if you're not a Brumbies fan, all of this talent in one spot might be daunting. But I'd rather have any one Australian side dominating the comptetition, and transferring that to the Wallabies, than more of what we had this year; mediocrity.
Possible (negotiations pending) Brumbies 2010 XV
15. James O'Connor,  14. Adam Ashley-Cooper, 13. Stirling Mortlock, 12. Tyrone Smith, 11. Francis Fainifo, 10. Matt Giteau, 9. Josh Valentine, 8. Stephen Hoiles (c), 7. George Smith, 6. Rocky Elsom, 5. Peter Kimlin, 4. Mark Chisholm, 3. Guy Shepardson, 2. Stephen Moore, 1. Ben Alexander
| Season | Pos | Pld | W | D | L | F | A | +/- | BP | Pts | Notes | Wallabies |
| --- | --- | --- | --- | --- | --- | --- | --- | --- | --- | --- | --- | --- |
| 1996 | 5th | 11 | 7 | 0 | 4 | 306 | 273 | +33 | 4 | 32 | | |
| 1997 | 2nd | 11 | 8 | 0 | 3 | 406 | 291 | +115 | 9 | 41 | (lost final to Blues) | |
| 1998 | 10th | 11 | 3 | 0 | 8 | 248 | 364 | -166 | 6 | 18 | | |
| 1999 | 5th | 11 | 5 | 0 | 6 | 278 | 195 | +83 | 8 | 28 | | Win RWC |
| 2000 | 2nd | 11 | 9 | 0 | 2 | 393 | 196 | +197 | 9 | 45 | (lost final to Crusaders) | Win 3N |
| 2001 | 1st | 11 | 8 | 0 | 3 | 348 | 204 | +144 | 8 | 40 | (defeated Sharks in final) | Win 3N |
| 2002 | 2nd | 11 | 7 | 0 | 4 | 374 | 230 | +144 | 10 | 38 | (lost final to Crusaders) | |
| 2003 | 4th | 11 | 6 | 0 | 5 | 358 | 313 | +45 | 7 | 31 | (lost semi-final to Blues) | 2nd in RWC |
| 2004 | 1st | 11 | 8 | 0 | 3 | 408 | 269 | +139 | 8 | 40 | (defeated Crusaders in final) | |
| 2005 | 5th | 11 | 5 | 1 | 5 | 260 | 266 | -6 | 7 | 29 | | |
| 2006 | 6th | 13 | 8 | 1 | 4 | 326 | 269 | +57 | 4 | 38 | | |
| 2007 | 5th | 13 | 9 | 0 | 4 | 234 | 173 | +61 | 4 | 40 | | I forget |
| 2008 | 9th | 13 | 6 | 0 | 7 | 277 | 317 | -40 | 6 | 30 | | |