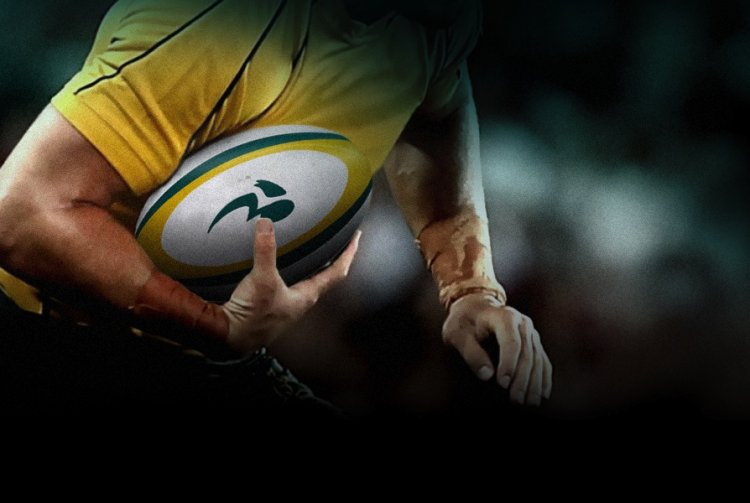 Two teams coming off demoralising losses last time out face each other on Friday night at AAMI Park in Melbourne. Last week the Hurricanes lost to a convincing Blues side, letting in 41 points while scoring only 17. Not to be outdone, the Rebels had a brain fart that lasted 70 minutes, letting the rested Reds score 53 points to their solitary early penalty.
There have been some big changes through the Rebels lineup over the last two weeks. Injuries have hit them hard, and they've fielded a mix of players, with perhaps a third of them not in their preferred positions. In fact, this season they haven't had the same lineup two weeks in a row. For a brand new team, having familiar players and combinations is essential. But with the exception of the Phippriani halves combination, all selections have been affected by injuries.
Following that 43–0 smashing by the Tahs in Round 1, a few injuries, returns and reshuffles seemed to prompt a vastly different performance, and they beat the Brumbies by a point. After this latest 50-point smashing, and a few injuries, returns and reshuffles, can the Rebels produce a similar outcome against an opponent sitting on one win? And possibly cause the Canes coach, Mark Hammett, to be fired?
The Hurricanes let in some simple tries last weekend, mainly from broken play and mismatches, but looked competitive until the controversial yellow card shown to captain-hooker Andrew Hore in the final 15 minutes. The Wellingtonians have had a slow start to the season with a bye, then the post-earthquake draw with the Crusaders, and are only now starting to get into rhythm and find some form. With no injuries, and no returns from injury, the Canes are sending an unchanged line up into the homeland of AFL.
Rebels Changes
The Rebels' lineup differs vastly from last week's, and indeed from any XV or 22 they have managed in their short existence. Richard Kingi, who was a reserve Wallaby scrumhalf last June, comes off the bench to start his first game at the unfamiliar position of fullback, after Huxley was ruled out with a groin injury. Nic Henderson has been rested after being one of the few to play all games in the same starting position. This brings the return of the Wallaby meat pie-scoring (and -eating) prop, RodZilla.
Returning to the starting XV is Lipman, who will cause some issues for the Hurricanes' backrow, with his partners in crime Saffy and Delve. Hugh Pyle has earned a run-on lock spot, pushing Adam Byrnes to the bench; the lock combination hasn't looked set since O'Neill suffered a calf injury. Rooney also makes his run-on debut for the Rebels after being an adequate fullback replacement in previous matches, sending Taumoepeau back to the bench after his run-on debut last week.
What to look for
Expect the usual positional kicking game the Rebels have played all year, even though they're missing the boots of Gerrard and Huxley. Cipriani will try to control field position with his little grubber and banana kicks, while Kingi and Rooney will look to have some impact with their boots. The Rebels' backrow trio should also push the Hurricanes into a few errors, and some slow ball.
The Hurricanes will look to put pressure on the inexperienced players and combinations. Ma'a Nonu will look to run his usual lines and catch his opposite, the aging Mortlock, off-guard. Cory Jane at fullback will be looking to dominate his direct opponent in unfamiliar territory; look for his returns from the Rebels' clearances.
The Verdict
With the Rebels playing good week, bad week thus far, at home I'd look to see them take some, if not the maximum, points from this match. Rebels by 8.
Teams
Rebels – 1. Rodney Blake 2. Ged Robinson 3. Greg Somerville 4. Alister Campbell 5. Hugh Pyle 6. Jarrod Saffy 7. Michael Lipman 8. Gareth Delve (vc) 9. Nick Phipps 10. Danny Cipriani 11. Cooper Vuna 12. Stirling Mortlock (c) 13. Lachlan Mitchell 14. Luke Rooney 15. Richard Kingi
Reserves – 16. Luke Holmes 17. Laurie Weeks 18. Adam Byrnes 19. Tim Davidson 20. JP Du Plessis 21. Peter Betham 22. Afusipa Taumoepeau
Hurricanes – 1. John Schwalger 2. Andrew Hore (c) 3. Neemia Tialata 4. Jeremy Thrush 5. Jason Eaton 6. Faifili Levave 7. Jack Lam 8. Victor Vito 9. Chris Eaton 10. Daniel Kirkpatrick 11. Andre Taylor 12. Ma'a Nonu 13. Conrad Smith 14. Julian Savea 15. Cory Jane
Reserves – 16. Dane Coles 17. Anthony Perenise 18. James Broadhurst 19. Serge Lilo 20. Tyson Keats 21. Aaron Cruden 22. Jayden Hayward