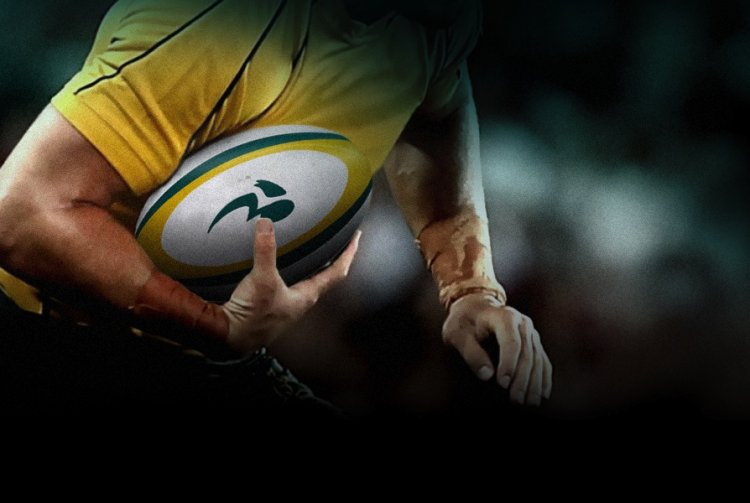 After rigorous selection trials in all states (except Tasmania, where rugby has sadly fallen completely off the radar), the cream of Australian schoolboy talent descended on Ballymore to fight for the coveted Jika Travers Shield. With the profile of schoolboy rugby increasing in the eyes of both the rugby public and the ARU, the trials are now an important stepping stone into senior rugby.
Look no further than the recently successful Australian Under 20's for evidence, with all but two of the squad coming through the Australian Schoolboys or the Australian A team. Scouts from both Union and League were present. The stakes were high.
The trials progressed in earnest, with NSW I and II chalking up big wins on day one over Victoria and WA respectively. Day two again provided few surprises, the exception being Queensland II who only just got over the Victorians, with the southerners coming within a point of a big upset. Day 3 was where it all happened though, with the second stringers upsetting their more fancied rivals- QLD II getting up by a point over NSW I, and NSW II by 7 over QLD I.
That set the scene for the final, in which the banana benders got through in a close one over their second-team cousins from below the border, 19-15. The game was a cracker, and will be shown at 1:00pm on the 28th July on Fox Sports for those interested. The fight for the bronze was taken out by the QLD I side, who won easily over NSW I.  No doubt these results will be seen as another historic victory for Queensland rugby, which will be endlessly trumpeted- well, maybe until the Tahs put them back in their place in the Super 15. Twice.
With all the rugby played, it came time for the moment all the players, parents and assorted hangers-on were waiting for: the announcement of the Australian Schools side to play Samoa and Fiji in early September. The lucky blokes are listed below, as well as a highlights package put together by the guys at Fox. Tune back in closer tothe time, where G&GR will bring you extensive coverage of all games.
2010 Australian Teams for Domestic Test Matches
Australia

NAME                               SCHOOL                        TEAM
Rhys    Brodie             St Andrew's College             NSW 2
Curtis  Browning        Brisbane State High School  QLD 1
Tom    Connor            The Kings School                   NSW 2
Lindsay Crook           The Southport School            QLD 1
Steve  Cummins         The Hills SHS                        NSW 1
Tom    Cusack            Marist College                       ACT
Tim     Donlan            St Ignatius' College               NSW 2
Tim     Duchesne        Knox Grammar School          CS
Chris   F'Sautia          Brisbane State High School  QLD 1
Jed      Gillespie         The Kings School                   NSW 2
Malietoa Hingano      St Augustine's College          NSW 1
Lewis  Holland           St Edmunds College              ACT
Boyd Killingworth      The Kings School                   NSW 2
Apolosi Latunipulu     Newington College                NSW 2
Joel Luani                  Newington College                NSW 2
Guy Millar                  The Kings School                 NSW 1
Gary Neugebauer      Hale School                            WA
Maile Ngauamo          Ipswich Grammar School      QLD 1
Walter Petaia             Brisbane State High School  QLD 1
Sam Reiser                 St Joseph's Gregory Terrace   CS
Hugh Roach               Newington College                NSW 1
Dion Taumata            Keebra Park High School     QLD 2
Ed Wylie                     The Kings School                   NSW 2
Australia A
Jay Adkins                 St Joseph's Nudgee College     CS
Michael Bermingham  Brisbane Grammar School      QLD 1
Jack Bridges              St Joseph's Gregory Terrace   QLD 1
Blake Cullen              Ipswich Grammar School           CS
Grant  Davies             Brisbane Grammar School        QLD 1
Rhys Dombkins          St Augustine's College              NSW 1
Stuart Goodman        Barker College                           NSW 1
Jed Holloway             Waverley College                      NSW 1
Oliver Hoskins           Scotch College                          WA
Stephen Hunt             St Joseph's Nudgee College    QLD 2
Chris Ingate               The Kings School                     NSW 2
Luke Keary                Oakhill College                      NSW 1
James Klassen           Villanova College                  QLD 2
Benn Melrose             The Kings School                   NSW 2
Andy Molimau            Morrabin                                VIC
Elijah Palupe              Brisbane State High School  QLD 1
Cameron Patrick       Mountain Creek HS              QLD 2
Giorgio Phillips          St Joseph's Nudgee College QLD 1
Andrew Ready           St Joseph's Gregory Terrace   QLD 2
Tim Reid                     The Kings School                   CS
Joseph Swan               Brisbane State High School  QLD 2
Lausii  Taliauli           The Southport School            QLD 2
Waldo Wessels          Endeavour SHS                     NSW 1