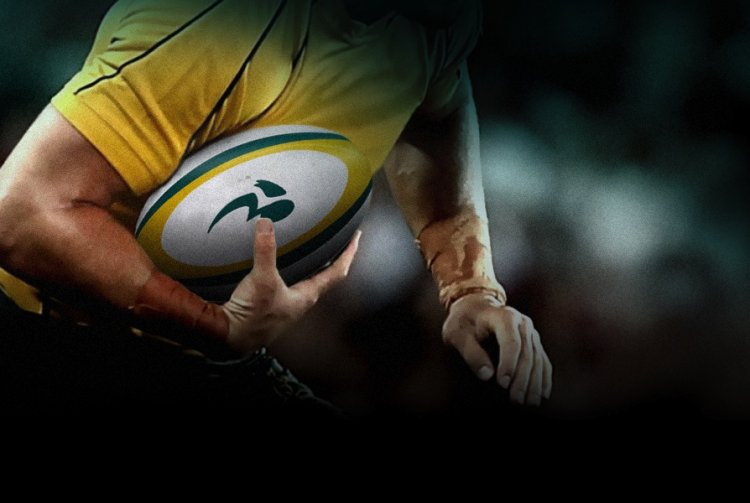 This was a slick start from the Wallabies, (which you can read more about here) but how did each of the players rate?
Here's my view, let me know if you reckon I've got it right:
15. St Latham 7.5/10: A few cobwebs to start with but impressive kicking and running game back by the end, including a typical Latham solo try. So good to have him back
14. Ashley-Cooper 7/10: Solid, sharp, hard to put on the deck. Making the spot his own.
13. Beavis Mortlock 8/10: Rivalling BOD as the best centre in the world. Made breaks and metres every time he got the ball, even with 4 men on him. Goal kicking OK but we need perfect to lift the cup.
12. Matt Giteau 5/10: Went looking for work and ran sharply, that is when he managed to hold on to a pass. Had a severe case of butterfingers.
11. Steve Austin (Tuqiri)6.5/10: Went looking for work but surely should have made more of an impact against Japan? Also threw a dick-head pass.
10.Bernie Larkham 8/10: Once he stopped kicking aimlessly, his passing was gold, setting up the likes of Elsom with deft touches. Fingers crossed.
9.Greegs 7.5/10: Sharp around the field, fewer steps before the pass and remembered how to run, thereby setting up tries.
8.Cliffy Palu 7.5/10: A good game from big Cliffy with some bullocking runs. Needs to do this against the big boys though.
7.George Smith 8.5/10: Had a whale of a time turning over the Japanese – displayed all the openside dark arts, personified by his solo try where he flattened the centre, ripped the ball and ran 20 metres to score. Getting back to his best?
6.The Rockstar 9/10: Had one of those days where the ball follows you around the paddock, although it wasn't luck but graft that created this. Finished his tries with precision and pace.
5.Sharpe 8.0/10: Got through a power of work in the loose and normal solid self in the line-out.
4.Vickerman 7.5/10: Good all round game.
3.'Big' Al Baxter 6/10: Controversy and scrum collapses seem to follow Baxter where-ever he packs down, even against the Cherryblossoms. Where there's smoke…..
2.Moore 7/10: Straight throwing and good work around the ruck.
1.Dunning 7.5/10: A few questions over the scrum, but everywhere in the loose.
Replacements: Mitchell looked sharp as did Barnes. Hoiles and McMenimen made little impact. Gerrard – poor bugger. Leaves a big hole as he can also cover 15 from the bench. Latest news is that Lachland Turner's made it onto the shortlist of possible replacements, now that would be interesting…