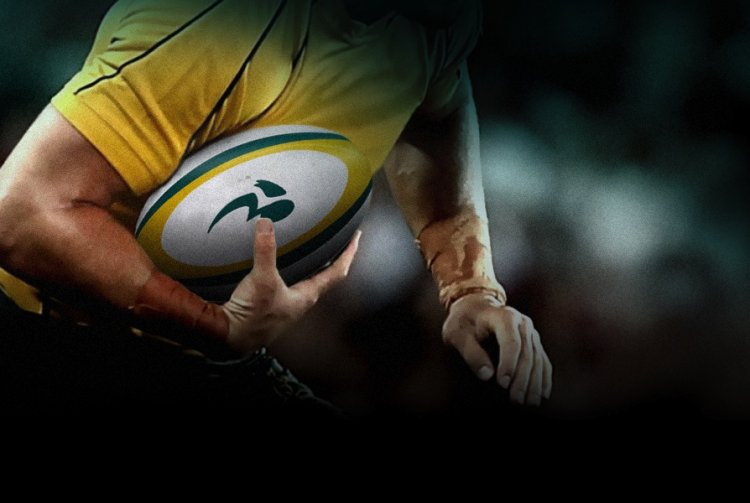 If you're looking for a completely level headed assessment of the Wallabies chances at Twickenham on Saturday, you've come to the wrong place. It might not be the bias you'd expect though. My problem is that I've been burned too many times.
This century Australia has lost 4 out of our 5 encounters against the poms at Twickenham, and I've been there for them all.
Having declared my bias, here goes.
As usual everyone looks towards our backline as an edge over the traditionally one dimensional poms. Undoubtedly there's talent in it, but right now when I look at our backline I see a 12 at 10, a 13 at 12 and no 15 anywhere. We've no tactical kicking game to speak of, so should the forwards start going backwards there's no plan B.
The England backline showed good counter-attacking power on saturday, especially through their back three ignited by Care at 9. But we're yet to see what they can create on attack and I'm not sure Flutey and Noone are the guys to do it. It could be though that Brian Smith is sensibly playing to his strengths and decided they don't particularly need it.
This brings us to the much vaunted show-down (or as the pommy press would have it – "smack-down") between the packs. The wanging on about our dodgy front row has reached fever pitch (from both hemispheres) but what really lost us the RWC QF last year wasn't the scrum, as much as the breakdown.
ASSUMING the scrum has improved enough to avoid yellow cards and deliver our own ball, it's the work at the breakdown that's even more important. I expect Smith and Brown to win the race, and should MMM, Sharpe and Chisholm get off the wing and stuck into the dirty stuff, Burgess should be able to deliver some quality ball that even an out of place 13 can bulldoze onto.
Watching the 20 stone Census Johnston come out even with Sheridan last week gave me some hope, but reading what his scrummaging team mate at Sale and international prop Stuart Turner has to say doesn't help:
"He doesn't do half-measures. Scrummaging against Sheri ruins your body, I don't recommend it.
The most important thing about a scrum is the hit, getting a good position against your opponent and hopefully gaining a bit of momentum. Sheri does well at that because his athleticism and size make him so quick across the gap, he's on to you straight away. But he's also one of the few people you can think you've got in a weak position after the hit, but he will still be able to wrestle his way back and lift you up, because he's so strong. You can't relax against him ever."
It's no exaggeration to say that this will be the defining moment of Al Baxter's career. It's surely his make or break moment with Antipodeans.
Looking at the progress and situations of these two teams I'd say that Australia has closed the gap a little on the England pack, but that even with their young guns, the England backs have similarly closed in on the makeshift Wallaby back-line. I believe this is going to make it an extremely close game and under the half-baked ELVs the place kickers' form will have a big influence on the result.
The average scoreline of all Twickenham Cook Cup games this century turns out to be 24-20 to the home side with two tries a piece. With no Wilkinson and a better forward performance, I believe we can bridge this gap, but only just. Australia by 1. Please.