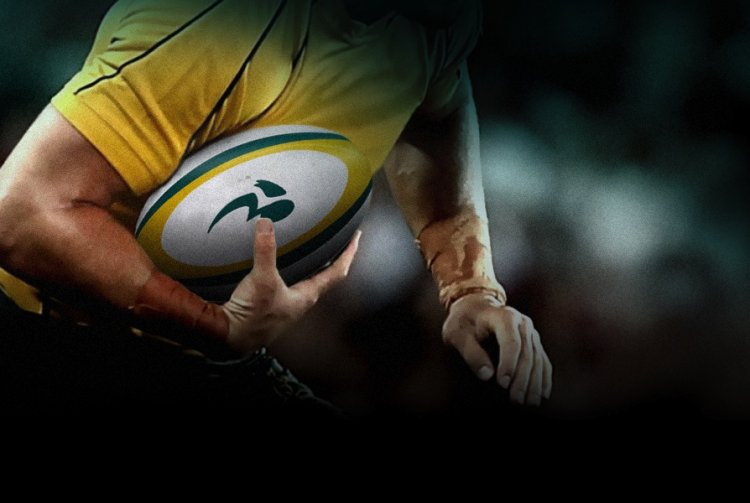 Woeful Wallabies 37
Plucky Canucks 6
Here's the short version; a bunch of Wallabies desperate to score a try themselves, managed to turn a walk in the park into a drawn out horror show. On the upside – these guys are mostly reserves. The downside – we'll no doubt need a few of them before this world cup is over.
So the question is, how do you have at least 70% possession and territory against a north american rugby team, and not run up more points? Yes it was pissing down which didn't help, but unusually in such a game, I can pick out a handfull of individuals who managed to stuff it for the rest of the team.
But before the naming and shaming, the positives. The line-out and the scrum were both dominant. The Wallabies stole more than half of Canada's throws, and only bungled two of their own due ostensibly to a slippery ball. Al "The Fuse" Baxter, on his 50th cap (!) actually managed to get the better of his opposite number, who had to be replaced, along with his replacement. The ref was so surprised, he initially pinged Big Al, who for once was in the right. The prop even popped up on the wing for his first international try.
The rolling maul also looked as good as I remember, also yielding Frier his first international try which he justly deserved for his running and throwing. If Moore wasn't in form, Frier should have the jersey. At last McMenimen also showed a little of what he's capable of, turning up everywhere like a bustling lunatic and showing some of that rumoured 'athleticism'.
But now the shaming. First up, the six million dollar man. It's one thing for all the worlds press to know you're desperate for a try, but to then botch a series of backline moves because of it is just sad. What ever happened to making a break (which he did do well) fixing the fullback, and then passing? It wasn't until the 60th minute that LT remembered this, and low and behold the team scored.
Another player more worried about his run than whoever those other 14 guys were wearing gold, was Sam Cordingly. For those who thought Gregan's lack of running threat was a problem, Cordingly showed how the opposite can be worse. I lost count of the times he turned quick ball slow by having a good look around for himself, as well as the number of times the ball lay untended at a ruck because he'd got monstered going for a run. On top of this the delivery was looping, wayward and slow.
Today was third-string 10 Julian's chance to work his way out of his new nickname, "Fuxley". Looks like he'll have to get used to it. Rather than 'taking it to the line' he more like looked up, froze, shuffled side-ways, then shovel-passed. His place kicking was even worse, by my count he got what, one from five or six? The one small glimmer which I guess is what keeps him in the squad is his kicking from hand. Just not good enough.
But probably the most howling game was had by Shepherd. He mentally didn't seem to get out of the hotel room as he gutted out from a high kick in the 3rd minute and never got any better, coughing up balls all over the shop and missing kicks having taken over from Fuxley. A great pity because we could really do with an outside back who could kick.
Shepherd, of course, was involved in the defining moment of this sorry game when in the 70th minute when Hoiles found himself with one Canadian between him and the line 15 meters away, with 3 men outside him, unmarked. Of course, Hoiles went tits out for the line, got caught short and pushed a hopeless pass in the tackle as a last resort. The ball wobbled to Shepherd. All he had to do was just keep sliding over the line, but instead he reached out to score and knocked it on. A simple try stuffed twice through greed.
At the end of the day this was another easy enough victory with some good set piece fundamentals in place. But what was disappointing was that rather than proving they could slot into place within the much lauded Wallaby backline, the stand ins today showed the gap between the A and the B team. Noticeable was how the key try-making passes and decisions were made by established players like Smith and Latham. This is a gap that's too big for comfort.
STOP PRESS
Shit news. According to RugbyHeaven, David Lyons busted his leg during the game and will be going home. That's bloody rough for the big boofhead who thought he'd just twisted his ankle and had already put his life on the line for the Wallabies with DVT. The first mentioned replacement is Jone Tawake – fitting as he'd cut off a finger to be available. Could be that they go for a back though with both Larkham and Staniforth on th injury list.
For stats see here
For Australia:
Tries: Baxter, Freier, Smith, Mitchell 2, Latham
Cons: Shepherd 2
Pen: Huxley
For Canada:
Pens: Pritchard 2
Australia: 15 Chris Latham, 14 Cameron Shepherd, 13 Lote Tuqiri, 12 Adam Ashley-Cooper, 11 Drew Mitchell, 10 Julian Huxley, 9 Sam Cordingley, 8 David Lyons, 7 George Smith (c), 6 Hugh McMeniman, 5 Mark Chisholm, 4 Nathan Sharpe, 3 Al Baxter, 2 Adam Freier, 1 Greg Holmes
Replacements: 16 Sean Hardman, 17 Guy Shepherdson, 18 Rocky Elsom, 19 Phil Waugh, 20 Stephen Hoiles, 21 George Gregan, 22 Matt Giteau
Canada: 15 DTH van der Merwe, 14 Justin Mensah-Coker, 13 Mike Pyke, 12 Derek Daypuck, 11 James Pritchard, 10 Ander Monro, 9 Morgan Williams (c), 8 Sean-Michael Stephen, 7 Dave Biddle, 6 Colin Yukes, 5 Mike James, 4 Luke Tait, 3 Jon Thiel, 2 Pat Riordan, 1 Rod Snow
Replacements: 16 Aaron Carpenter, 17 Dan Pletch, 18 Mike Pletch, 19 Mike Burak, 20 Mike Webb, 21 Ed Fairhurst, 22 Dave Spicer
Referee: Chris White
Touch judges: Steve Walsh, Bryce Lawrence
Television match official: Lyndon Bray
Assessor: Michel Lamoulie