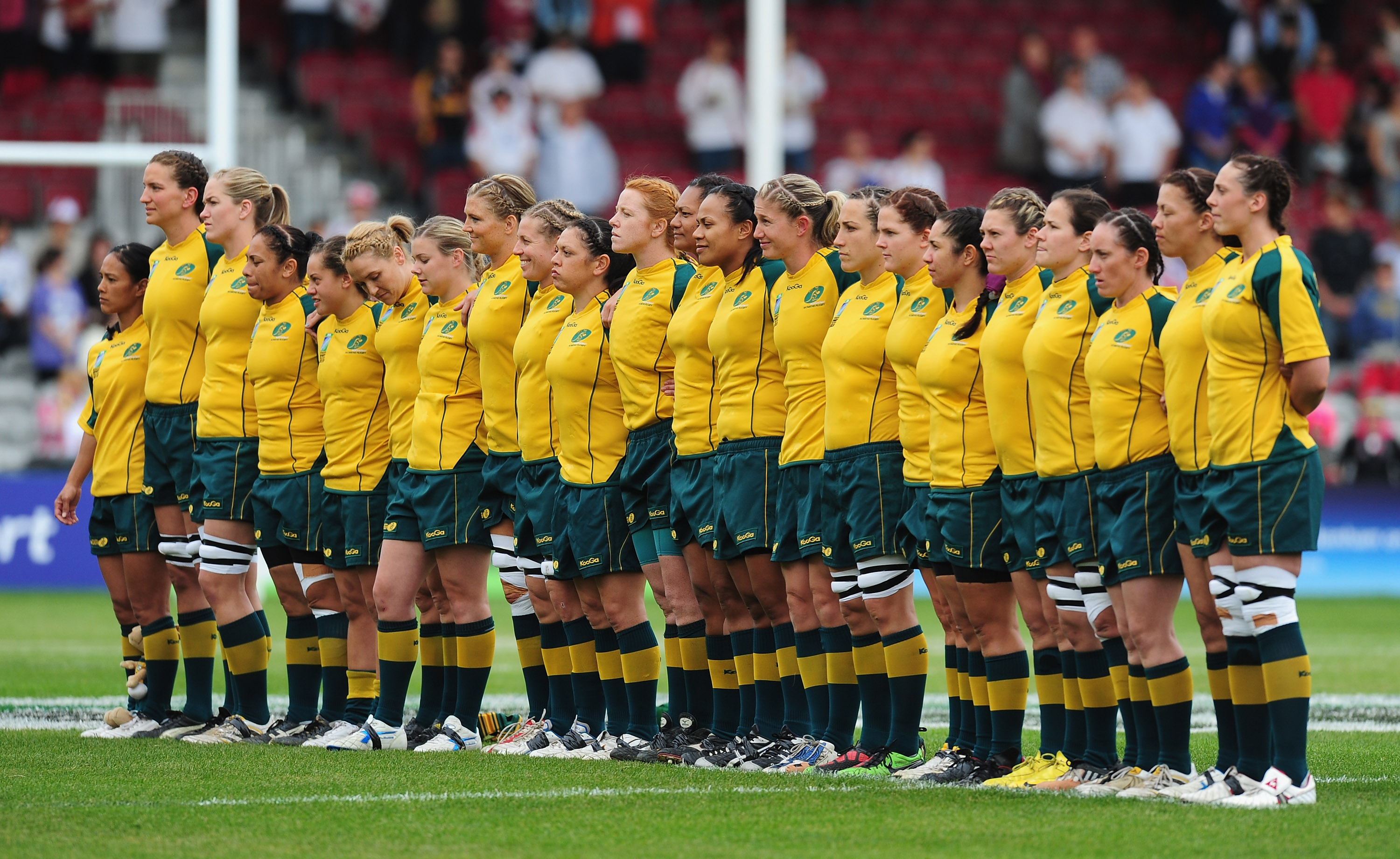 While trying to put together the Wallaroos game preview and struggling for information I was presented with an amazing opportunity to pose some questions via email to Scott Allen, Assistant Coach of the Aussie Wallaroos on the eve of their game in NZ.
Being presented with such an opportunity it was always going to be hard to say no, but it was also a daunting prospect with little time to prepare and I really didn't know much about the Wallaroos. But after speed-reading everything I could find (there isn't much out there) I put together some question and fired off the email.
Here is the Q&A with Scott:
Dru: The squad had two late changes – Oneata Schwalgar (Victoria) and Vic Latu (Sydney) sitting out. Was this injury based?
Scott: Yes – injured in camp before we left. We've also lost Rebecca Clough in the match v Auckland. So three of our planned starters are out!!
Dru: It's an incredibly tough programme that I doubt any male team would contemplate – four days between games including two tests. Some level of rotation is obviously involved with Captain Ash Hewson rested against Auckland Storm. With a squad of 26 (and 23 needed for a rugby game) how do you approach recovery and staying sharp?
Scott: It's a major issue but it's the same when we play in the World Cup so it is helping us prepare for next year.
Dru: Looking for historic positives is uncomfortable in any rugby format against New Zealand. It's a stretch but I understand that the Sydney girls (who won the Womens National 15s Championship) went undefeated in a New Zealand tour before the Championship. There's a fair few of them in the squad – are we ready?
Scott: We're not ready yet but yes by the time we get to Saturday we will be. The girls are working hard in review time and then on the training field. There is a good combination of Sydney girls in the backline which will help us.
Dru: There were comments earlier in the year where people such as Sharron Parry (7s) and Josephine Sukkar (President Australian Women's Rugby Union) have suggested both the quality and the "pipeline" of players coming through is on a positive quality trend. Are there any particular youngsters we should be watching out for?
Scott: This year we had two schoolgirls in our squad – Millie Boye and Violeta Tupuola who didn't make the final cut for this tour. Both are forwards from the ACT and we expect that next year they will put pressure on to come to the World Cup. There are a lot of young girls we're starting to see that may be bolters next year. There are also a number of other 20-30 year old girls who are haven't been playing long but are learning the game quickly and look very promising.
Dru: New blood is good, but I count 11 international debutants for the game against Auckland and the Black Ferns with 3 uncapped players in their squad. How much new blood is too much?
Scott: We have 12 uncapped players in the 23 for the first test so we don't think that's too much. We certainly aren't using this tour to blood players. We think they're all up to it. Yes, it means we don't have combinations established over a long time but that has been the focus of our lead up to Saturday. We will get better as we go through this tour.
Dru: On the other hand we have several veterans in the squad. Tell us about the astonishing Louise Burrows (38) in preparation for her fourth Rugby World Cup. Will the girls understand if we mistake Louise for Brad Thorn?
Scott: Louise is starting at loosehead prop on Saturday and adds so much to us with her experience. She's fitter than she has been for several years and will play long minutes on Saturday.
Dru: What about Danielle Meskell first representing her country in 2000 and at an ever-young 43 years is back in the Wallaroos?
Scott: Danielle joined us on Sunday after the injuries and having been there before she slotted straight in. She's made the bench for Saturday's first test. We have a couple of 21 year old players on tour so the age range in the squad is massive.
Dru: The player position specialties have struck me as very flexible compared to the blokes. Is women's rugby fundamentally different or is this a matter of needing more tests so they can better mature into specific roles?
Scott: They play these multiple roles at club level and sometimes at state level. It's a good option to have but we're trying to play them in their best roles and get them specializing.
Some examples are:
Cheyenne Campbell who is a back and is also a utility forward and has learnt both roles for this tour – backs and forwards moves etc.
Liz Patu who can play prop or backrow.
Cobie-Jane Morgan (57kg) plays 9, wing and centre.
Dru: Looking to think about how the women's game might differ from the blokes – the tallest lock in the Wallabies is 208cm. I suspect the locks Alisha Hewett and Rebecca Clough are the tallest Wallaroos at 178cm. This has to change the nature of the game. Current international male rugby seems to target size over mobility – surely the reverse is true in the Women's game. How does this change things?
Scott: It depends on the game plan. We are not a big side so we have to play to our capabilities. New Zealand are a big side and they use that in their game plan. We lost our three of our four big forwards with the injuries we've suffered. With those three in the side we would have played a slightly different game plan on Saturday. We are confident all three will be back for next year's program. Having said that, expect some smaller players to surprise many people on Saturday with some new found physicality we've been able to find in the group.
Dru: Many of the girls are multiple sportswomen, something that hasn't been possible in male professional rugby for some time. Ash Hewson has represented Australia in rugby, cricket, soccer, touch and athletics. Chloe Butler has even played Grid Iron. How do you identify transferable skillsets and polish them for international 15s.
Scott: The program hasn't involved much talent ID from other sports to date. We are concentrating on the girls already playing rugby and improving their skills at the moment but there are so many new girls coming to play rugby. Getting someone from another sport and getting them ready as an option for the World Cup in 9 months is too big an ask when we don't have them with us for the vast majority of that time. We have plans to work more closely with the state coaches to help us identify talent coming through. We're also starting to share more and more of our philosophies, methods and terminology with state and club coaches around the country and will ramp that up after this current tour. This is not to ask teams to play the way we want to or to suggest that they need to do what we do – but if we share our selection thoughts for a particular position for example, we hope they'll be able to put forward players they think meet our expectations. We can also show others what we've found is working and what hasn't worked for us. Given we will only have the girls with us for about three weeks next year before we head to the world cup we need as much help form their club and state coaches as possible during the rest of the year.
Dru: The rugby calendar over the past decade or so shows the Wallaroos on a busy schedule during each Rugby World Cup year, but nil or little in the years between. That's crazy for an international team. Even with the New Zealand tour there seems to be few tests in preparation for Ireland next year. As a coach, how do you approach this?
Scott: It's certainly hard – we've been doing a lot of coaching by Skype and phone and distributing videos to get the girls ready before we get together but nothing prepares you like training and then playing together. The difference from how we looked on Saturday on the first day we got together to our session this afternoon is like chalk and cheese just because we've had them together for 5 days and one match. By the time we head back home we should be even better. Then we have to find ways to maintain these gains whilst they're back with clubs/states. The ARU are in the process of locking in tests for the middle of 2017 which will help us again in preparation for the world cup.
Dru: I like Ash Hewson's comment "I've definitely seen a lot scarier things than the haka, that's for sure" (she's a Correctional Officer at Long Bay Goal). But it begs the question as to how these ladies manage careers at the same time as preparing for international competition. How much does the squad preparation have to temper planning due to this?
Scott: It means we can't really just have more camps and more tests because the girls would have to take more unpaid time off work. What it means is we just have to be smarter with our preparation – that's both a challenge and a reward when you find something that works.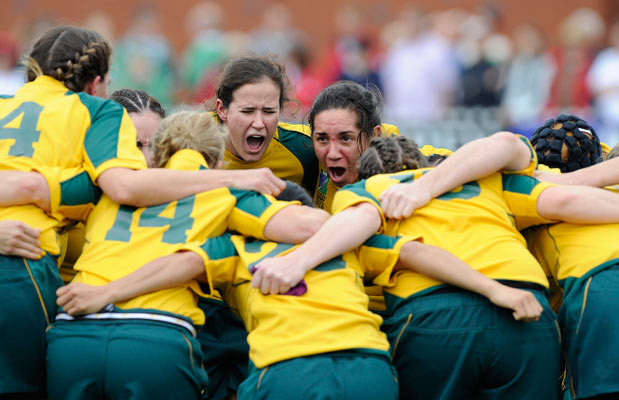 Dru: How would you say that the Farah Palmer Cup (NZ provincial women's rugby competition) compares to the Australian Women's National Competition.
Scott: Totally different – our national competition gives the girls four games in a three day tournament (two of 40 mins duration, one of 50 minutes duration and one of sixty minutes duration) whereas the Farah Palmer Cup gives the New Zealand girls 7-9 full games plus training together over a two month period.
Dru: The Black Ferns travel from the Wallaroo tests to a home nations tour in Europe – an annual event. What next for the Wallaroos in the build up to Ireland?
Scott: Actually the Black Ferns have only played three tests since the world cup in 2014, all in Canada last year. The tour they have to England later this year is their first for a few years. That's three more tests than the Wallaroos but Australia and New Zealand are the only nations in the top 8 rankings who haven't been getting much test rugby since the last world cup. Neither team has played a test this year whereas the Six Nations teams, Canada and the USA have all played multiple tests this year before they even get to the end of year tours. The plan for us is 3-4 tests in the middle of next year before we leave for Ireland.
Dru: It's great to see Buildcorp (of NRC fame) sponsoring Women's 15s. Paul Verrell says that the resources available to National Womens 15s is significantly better than previous Rugby World Cups. Is it enough and how do the fans help?
Scott: 'Enough' is hard to define. No point dreaming about full time professional women players who we could have in a program like the sevens players in the short to medium term. Yes, other countries are starting down that path but we are all realistic enough to know rugby in Australia can't afford that at this point. The coverage we've been getting in regard to this current tour has been fantastic – no-one in the program has seen anything like it before. That increased awareness and things like live coverage on Fox Sports this Saturday will help to start attracting even more support and sponsors. The ARU have shared with us plans for future support and there may be more positives to come after next year's world cup. The current team knows that the better they perform over the next twelve months, the more coverage and support the women's game in Australia will get because everyone 'loves a winner'. There are also expectations on us as a result of the sevens girls winning gold and that adds pressure but the girls here are handling it really well.
Overall the lack of time and tests is an issue but we are getting ever increasing resources from the ARU and they are taking the women's game very seriously.
---
I hope you enjoyed some insight in to the Wallaroos.
I would really like to thank Scott Allen for generously taking the time out of his hectic schedule and answer my questions for the GAGR.
I also want to thank RugbyReg for his work in the background to make this interview happen.
So GAGRs, spread the word and show your support for the Wallaroos by watching the game on Saturday.
Go the Wallaroos!