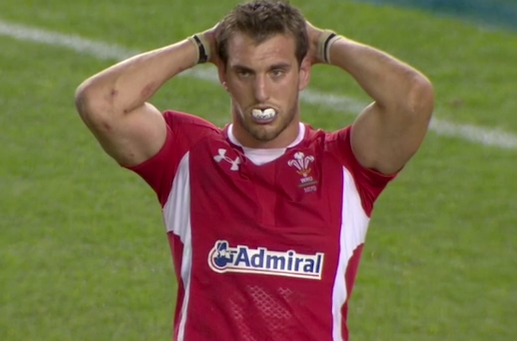 With 10 Tests in the bag between the home nations and the Southern Hemisphere superpowers through June 2012, what have we learned? Some would say that the tightness of many of the results belied the near-on whitewash scoreline of the three series.
Here are a few charts though that tell their own stories, and suggest the gulf between the hemispheres was actually pretty wide, with maybe the odd curveball thrown in.
(NB — all Scotland numbers relate to the Test against Australia only.)
---
CHART 1 – POSSESSION
While it doesn't give you the whole story, it sure gives you a hint at who was 'playing the most footy' (or at least attempting to). Australia and South Africa are noticeable for the amount of ball they held and continuity they created.
We all know though that possession isn't everything, and the team that came away averaging 5 tries and 41 points a game — New Zealand — didn't need all that pill to score those points. That's probably got more to do with the fact they broke more tackles (26) and made more offloads (10) and line breaks (4) than all other teams over that period.
It was also interesting to see how some of the home nations team tactics changed over the three Test series. Wales, for example, averaged 112 ruck/mauls per match in the Six Nations, and completed 114 in the first Test against the Wallabies. In the following two Tests they completed just 60 and then 74, as they sought to tighten the matches.
---
CHART 2 – TERRITORY
Foiling the suggestion that perhaps the home nations played a cannier game are the territory stats.
It's an unusual thing for international territory stats to be too far from 50/50; however, all three Southern Hemisphere teams dominated this metric as well.
Again, just to demonstrate that simple stats don't ever give you the whole picture, guess in which Test New Zealand had its lowest amount of both territory and possession? That's right, the one they won 60-0.
---
CHART 3 – DEFENCE
It doesn't get any better for the North. Unless you have superhuman defence, weathering that much possession will yield high missed tackle counts. Which of course made the Scots superhuman when they managed to only miss 9 tackles over 136 ruck/mauls as they basked in the Glaswegian conditions of Newcastle.
Going into The Rugby Championship, one team's defence I'll have my eye on is South Africa's. They missed about 1 in 5 over their last two Tests against a pretty unimaginative young English side.
---
CHART 4 – ERRORS
So here's the real curveball. I certainly didn't expect to see two things:
An Australian team festooned with labels like 'inconsistent' being the most error-free of all the nations, even with the huge amounts of ball they held. What happened — new spray?
The ice-cold world champs New Zealand down the bumbling end of the scale. And no, it wasn't that tight game against the Irish that skewed their scores; they actually made their fewest number of errors in that test (10, 7, 10).
Go figure.
---
CHART 5 – SCRUM INFRINGEMENTS
If the Wallabies have outperformed in a couple of dimensions, here's one you won't be surprised to see them flunking. More than one-third of all Australian scrums resulted in an infringement awarded against them. We on average conceded both more penalties (2.3) and more free kicks (1.8) than any other team in this analysis over the June period.
These are at levels that cost Tests — see what almost happened in the third against Wales — and will be painting a big red bullseye on the gold eight for oppositions and referees alike.
So there you have it — the series by the numbers.
Is it what you saw in numbers, or just more damned lies and statistics?
All stats thanks to Rucking Good Stats