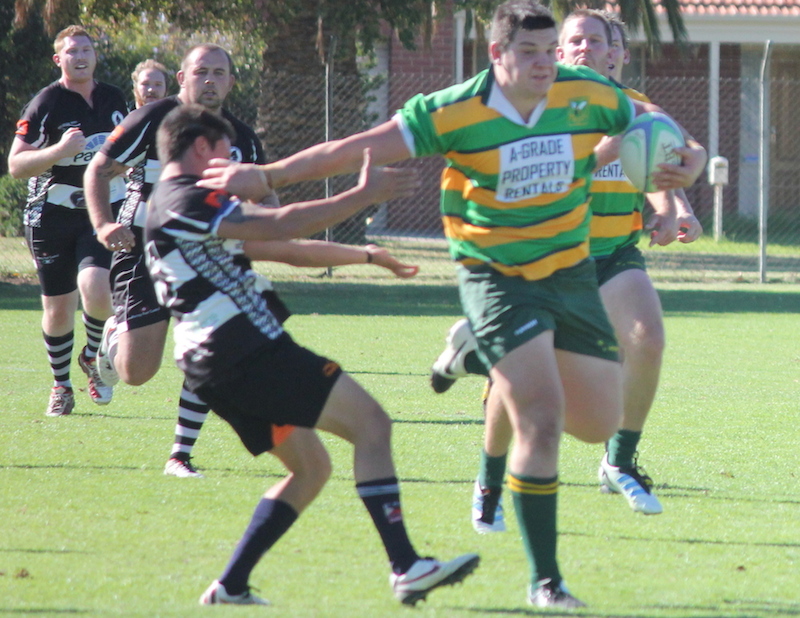 Ladies and Gentleman, its time to get excited. Put the remote down, get of the couch and prepare to throw yourself back into the world of Rugby union.
Its that time of year again. South Australian Rugby has returned! And along with it comes a brand new year of fast paced, hard-hitting action. You can expect bone-bruising tackles, sublime skills, unbelievable upsets and thrilling finishes. And that's only in the first round…
After an awesome few weeks of Bartercard Cup action, Old Collegians came away undefeated and victorious in the Cup Final, after battling it out against Burnside for a tough win. Meanwhile, Woodville claimed the lesser prize of the Plate final after a comprehensive victory over Port Adelaide.
So join me now and throughout the year as I keep you up to date on all the happenings of the Coopers Premier Grade.
Lets get started with a look at just who will be fighting it out in 2014.
---
Barossa
Formed:                    2006
Championships:      0
Head Coach:              Nigel Peters
A young club formed in 2006, the Barossa Rams have steadily grown their player and supporter base over the past few years, after evolving from strong origins at Roseworthy. Entering the cauldron that is premier-grade rugby last year was a huge step for this rebuilding club. Despite struggling with the transition initially, the club has made huge strides in competitiveness, club numbers and strength.  The goal for this season is simple: to hold their own, to develop their playing group and to continue build. With a new front row featuring some experienced Brits to complement gutsy Captain Mark Cooper, and a hungry new head coach, the futures looking pretty bright for the Rams.
---
Brighton
Formed:                    1950
Championships:      31
Head Coach:              Huw Bowen
The returning champions and winners of 5 grand finals in a row, Brighton is without a doubt the team to beat again this year. With a solid core group of senior players, featuring the likes of Patrick Fahy, Logan Brown and Dan Naylor in addition to some excellent juniors such as Jack Cook, Jack Wilkins and Joe Fahy coming through the ranks, the club will not be happy with anything less than a first place finish.  With plenty of teams hungry to knock them off, will Brighton be able to stay top dogs and continue to build on former head coach Barry Cooper's dynasty.
---
Burnside
Formed:                    1946
Championships:      3
Head Coach:              Kevin Ashby
Burnside is another team with eyes firmly fixed on lifting the cup at the end of the season. With a strong mix of talented footballers, including Tom Hankey, Andrew Hamilton, Nigel Lam Sam and Ben Marshall, the team is looking to build on the success of season 2013 after finishing in last place in 2012. Reaching the final of the Bartercard Cup was a start, but after a disappointing loss they will be hungrier than ever. Captain Ben Fiers continually leads from the front and will need his troops to follow suit.
---
Old Collegians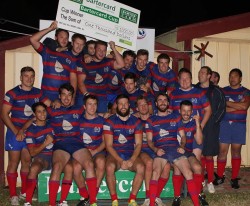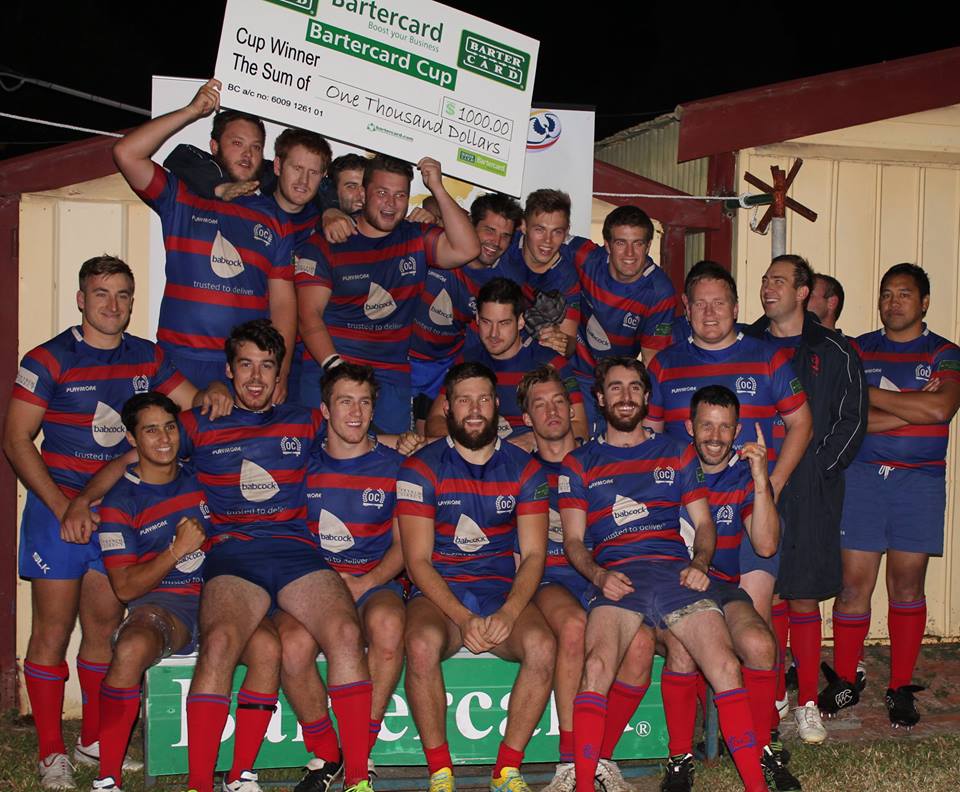 Formed:                    1937
Head Coach:              Pete Arnold
Championships:      10
With a second place finish in the Grand Final last year, by a puny total of only 3 points, Old Colls come into the 2014 season with fire in their bellies and determination in their eyes. How they deal with continual Grand Final losses against Brighton will be a key challenge. With a strong core of players returning from last season across all divisions, the club is poised to make another strong run deep into September. Players to watch will include Chris Bartlett, Delano Leen, Tim Dawes, George Bretag-Norris, Garry Mann and new recruits Rob Smedley and Rob Harlow. Continuing the theme of playing the basics well and sticking to an efficient structure, Old Collegians will definitely be a force to look out for this year.
---
Onkaparinga
Formed:                    1968
Championships:      1
Head Coach:              Shane Warren
For Onkaparinga, 2014 looks to be a promising one. With a cohort of youth, skill and speed, the team looks poised to take some big steps in their development. Despite being very competitive for much of last season, Onkas just missed out on a finals berth, meaning this year they're hungrier than ever. The focus will be on developing their young guys, with U20s Club Best and Fairest Winner James Buckland taking over as captain of the Premier Grade Team.  With a renewed commitment to youth, structure and development, it looks to be an exciting year for Onkas. Players to watch include Clubman Troy Doughty and Kurt McKinley, along with youngsters Lincoln Ormsby, Isaac Nathan, Jamie Aldred and Karhui Cox.
---
Port Adelaide
Formed:                    1933
Championships:      2
Head Coach:              Geoff Bruce
Port Adelaide made a surprising push during the closing games of 2013 to break into the top four and even proceed to the second round of the finals. With strong, growing numbers at all levels they will be looking to build even further this year. A number of international imports will combine with the experienced players to form a formidable squad. After making it to the Plate Final of the preseason cup, Port will be keen to build. An underdog to keep an eye on, Port play a physical game featuring strong ball runners such as Tim Mattin, Arni Kane, Dean Faulkner and Aaron Cotton. The team is well marshaled by 'Super-Boot' No 10 Scott Dalgleish. 
---
Southern Suburbs
Formed:                    1946
Championships:      2
Head Coach:              Tyrone Tepaiho
Southern Suburbs are going to be making strides this year. With a young group consisting of what is essentially the core of the U20 Junior Falcons with players such as Jayden Watene and Steven Stanojevic, the ingredients for winning are all there.  Add to that a number of returning senior players such as Craig Earnshaw and Tomassi Ramanumanu, both bringing SA Rugby Championship experience and a strong sense of motivation, and this will be a big season for the club. With a focus on development and a commitment to discipline, expect an entertaining, fun brand of rugby to be played.  How Souths will cope with the loss of experienced players such as Patrick Williams, Geoff Bracken and Mark Dobson will be a big challenge for the club. 
---
Woodville
Formed:                    1933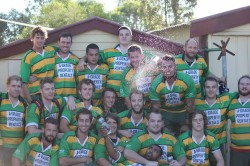 Championships:      11
Head Coach:              Vincent Eli
The Woodville Wasps are hungry for some silverware. Finishing in the top 3 in consecutive seasons before being eliminated in the first round will do that to a team. The Wasps come into 2014 with a strengthened sense of unity, a bond of camaraderie and an ever-present attitude of tough, uncompromising rugby. Led by a number of returning senior players, such as Shane Hunt, Tom Price and Matty Connors as well as an influx of youth and international experience, Woodville is hoping to build and build again in search of their next title. Up-and-Comers to watch include Brando Pericic, Ryan Gatehouse, Owen Mcleod and Jet Connors.
Remember to join me here every week as I report on the biggest matches of the round. Strap yourselves in rugby fans, its finally here.